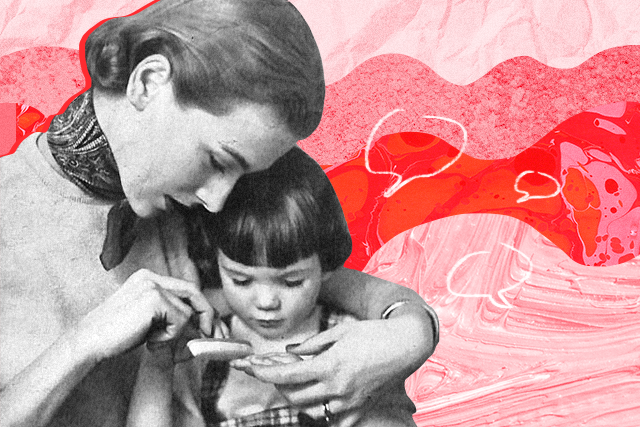 I was 12 when I first got my period. Because I studied at a science high school far away from home, I stayed in a dorm with several other girls. I don't think I told my mom when I first discovered about it. It was my best friend who gave me my first sanitary napkin; who taught me how to use it. We didn't have easy access to Internet then so the rest of the week, I was left wondering whether there was anything wrong with me. "Is this normal?" I caught myself asking whenever I had to see the curious fluid on my napkin. I thought blood was supposed to look like the rich, red liquid I see whenever I accidentally get hurt.
Before that, I remember I spent a vacation at my relatives' house in the province. I was with my cousin, and we were asked to watch my lola's sari-sari store. We secretly opened one napkin just to see what it looks like. Now that I think about it, it's weird that we both had to sneak just to see this thing, which was supposed to be as normal as any hygienic product. I was an only girl, but my cousin had four older sisters.
This just goes to show how taboo we consider the subject of menstruation. My mom and I never really talked about it. It was something I had to learn for myself. Growing up and being exposed to different people and different views, I now see the importance of talking about it. The wrong kind of information, or lack of one, can be harmful. Take for instance, ACTS OFW representative John Berniz III was caught having a fit in NAIA. He then compared this outburst to a woman on her period. Some people merely brushed it off as a laughing matter, but it actually promotes the notion that women on their period are basically reduced to hormones, or illogical beings who can't even control their actions. Clearly, Bertiz knows zilch about menstruation. But he is good for one thing: He shows us why boys—not just girls—need to understand the woman's natural cycle.
If you don't want your child to look like an ignorant fool like Berniz, listen up, moms and dads. Here's how you can approach this sensitive subject to your kids. Here are some tips reviewed by Dr. Robyn Miller from Kids Health.
Educate them early
Talking about periods shouldn't be done in one big session where you expect to cover everything like a science lecture. It is important, however, to educate them at a young age, then you can slowly build on your child's understanding as they grow. As Kids Health noted, "For example, if your four-year-old sees a napkin (or whatever you use) and asks what it's for, you could say, 'Women bleed a little from their vagina every month. It's called a period. It isn't because they're hurt. It's how the body gets ready for a baby. The tampon catches the blood so it doesn't go on the underwear.' Over the years, you can give your child more information as he or she is ready."
Look for opportunities to enlighten them
If your child doesn't ask questions, feel free to bring it up on your own. According to Kids Health, the technique is: "Look for a natural moment to talk about it, such as when kids asks about puberty or changing bodies. Then, you can share basic information, such as a girl develops into a woman, her body changes so she can have a baby when she grows up. Part of that is getting a place ready for the baby to grow inside the mom. The place a baby grows is called a uterus. Every month the uterus wall gets ready for a baby. If there is no baby, the uterus wall comes off and bleeds a little. The blood comes out a woman's vagina. The body makes a new wall every month, just in case there is a baby."
Answer any questions simply and directly
There's no need to go around the question as it may only cause more confusion. Here are some questions that most kids have: When do most girls get their period, what causes a period, do periods happen regularly when menstruation starts, can a girl get pregnant as soon as her period starts, how long do periods last, how often does a period happen, and what is PMS?
Answer it the best way you can. Just remember to appropriate it to your child's age and level of development. To quote the experts at Kids Health, "The more that kids understand about their bodies, the better they're able to make good, healthy choices. Make sure your children get reliable information from you or another trusted source."
Art by Marian Hukom
For the latest in culture, fashion, beauty, and celebrities, subscribe to our weekly newsletter here  
Follow Preen on Facebook, Instagram, Twitter, YouTube, and Viber
Related stories:
How NOT to deal with someone on their period
Top 5 superpowers you get from your period
In this country, girls die because of their periods
Let's talk about staying comfortable during your period