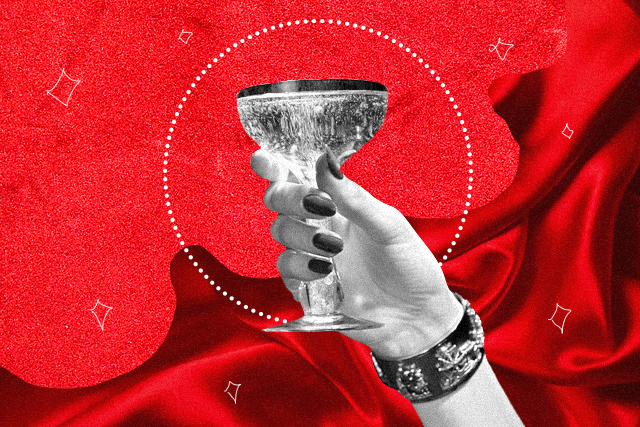 We've talked about wine and what dishes can be paired with specific types. But if you're not a connoisseur or don't drink wine often, you might not know the basics of determining the distinct flavors of each, how it's made, and how to tell if it's still okay to drink.
Yesterday, we got the chance to participate in a wine-tasting class with Julian Gagliardi, general manager of wine distributor Happy Living Philippines Corporation, and we're here to share you our notes. If you're someone who just knows white and red and calls it a day, this might change your perspective so you can appreciate wine even more. Keep scrolling and jot them down before your GNO tonight.
It's not just red and white
There are actually six types of wine: red, white, rosé (made with red grapes but less contact with skins), sparkling, fortified (15 to 22 percent ABV), and sweet (like moscato). All of them differ from the type of grapes they're made from to the process they go through. So it's a matter of finding the one you'll like the most.
What good wine looks like
Julian explains that before drinking a glass of wine, you have to look at and see if the color is "bright and clean." For white wine, it might look darker than usual because "it must be old or it was aged in an oak barrel." As for red wine, his advice is to tip your glass a bit and put your finger under the red to see how dark and clear the consistency is.
Swirling and smelling
"Swirling the wine will draw in oxygen," Julian explained. When we did just that, the aroma of each wine became more prominent. That said, you have to take a whiff before sipping so you'll get a general idea of what kind of fruits, oils, and other elements make up the wine you're drinking.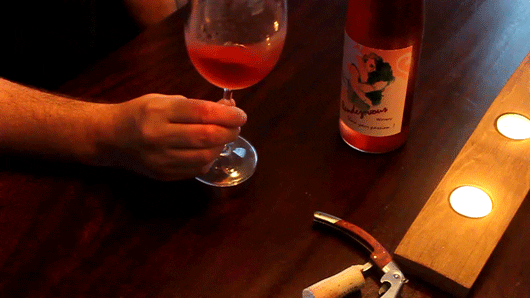 For example, Julian said that white wine like Sauvignon Blanc register citrus scents and even fruits like pear and green apple. Meanwhile, Riesling will have a more floral scent with "a very strong aroma like petrol." Red wines like Cabernet Sauvignon, on the other hand, have sweet blackcurrant and black cherry scents.
Of course, the scents vary with different people. "There's no right or wrong answer [when it comes to what you smell in your wine]," Julian told us.
Tasting and pairing
We already listed this down during the holidays. But for those who need a refresher, Julian explained that some white wines are sharp and crisp, and can also make your mouth water. This is why it goes well with salty dishes like chips, burrata cheese, and four-cheese pizza. While red wines can vary from sharp to sweet, and go well with savory dishes like charcuterie meats and bolognese pasta.
If you're confused by which dishes go well with certain wines, Julian simply said, "Just match the color of the dish with the wine. If you're eating white meat like cream dory fish, drink white. For red meat, drink red."
Art by Marian Hukom
For the latest in culture, fashion, beauty, and celebrities, subscribe to our weekly newsletter here
Follow Preen on Facebook, Instagram, Twitter, YouTube, and Viber
Related stories:
A 20-something's guide to food and wine pairing
How to pair the best wines with your favorite scents
Start your weekend off right with these wine promos
Have a boozey breakfast with these wine-infused jellies