IN PARTNERSHIP WITH KLOOK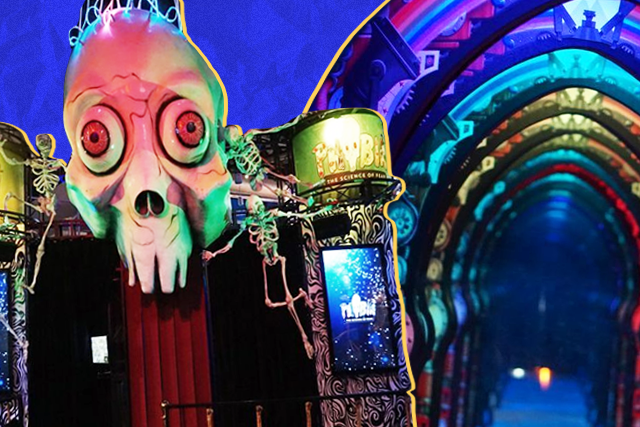 If you think you've seen everything there is to see in Singapore, think again. The country may be small island, but it still has much to offer—hello, have you seen Crazy Rich Asians? If you've been there, you'll be glad to know the ever-evolving nation has a lot more to offer. If you've never been, then this is the perfect time to book a flight with your family. The west of Singapore, for instance, still leaves much to be explored. One thing we're particularly excited about are the new exhibits in Science Centre Singapore, the premier non-formal educational institution and one of the museums in Asia, which offers informative, engaging and educational fun for the kids and kids-at-heart to learn and have fun (hands up if you're secretly geeking over this!) Below are just some of the things to get excited about.
Discover ancient Greece
If you're a total history buff, this new exhibit at the Science Centre Singapore is a must-visit. Be ready to geek out and experience the ancient greek life with your kids at the specially curated exhibit called "The Inventions of Ancient Greece" which will open this Oct. 19 until March 17 2019 at SCS's The Annexe. After going through their over 40 invention replicas, hands-on activities, and free costumes at various Instagrammable spots, your kid might share your love for history, too.
See everything in a new perceptive
This new exhibition, The Mind's Eye,  will make you grapple with reality—in a fun way. Focusing on illusions and human perception, the enigmatic exhibits feature more than 30 exhibits that manipulate how humans observe and make sense of objects and environments or perception vs reality. Hey, they say traveling is a form of escaping reality. Why not take it up a notch?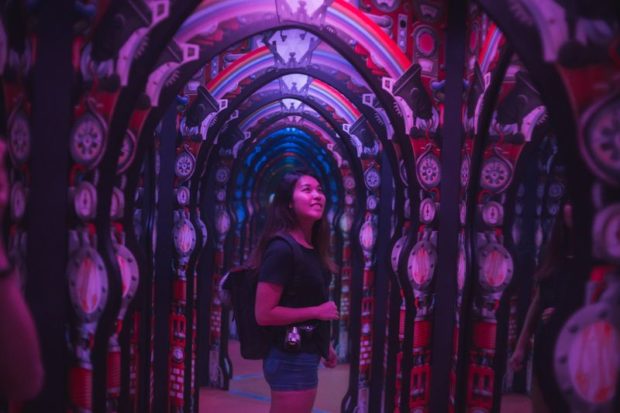 Get lost in a mirror maze
In "Professor Crackitt's Light Fantastic!" you'll quite literally get lost in yourself. Featuring 105 mirror cells and numerous interactive exhibits, the largest mirror maze in Asia is designed to bring out the science elements of lights, colors, and reflection set within a compelling storyline. This is an escape room on a whole other level. Try to get out of it in the quickest way possible. But if you love seeing yourself in the mirror, sis, this is heaven for you, and we won't judge if you take longer than most.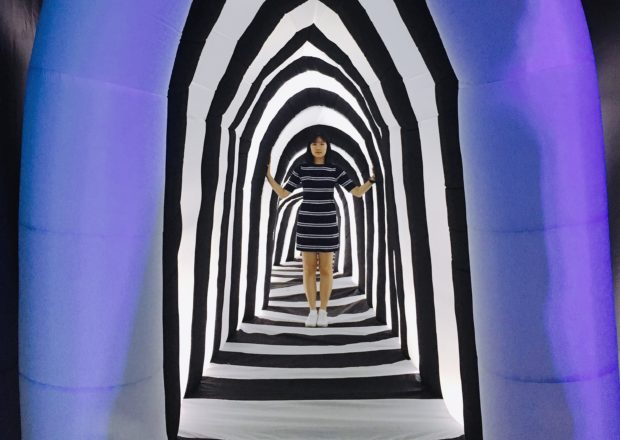 Face your fears!
Sounds intimidating? Don't worry, after this stimulating exhibit, the first in Asia which explores the science behind fear will allow you to experience fear in a safe and interactive environment, you'll most probably get over it. It aims to understand the broader subject of fear, and the effect it has on our daily lives. It puts a positive spin on phobias, so yes, you can totally bring your kids along.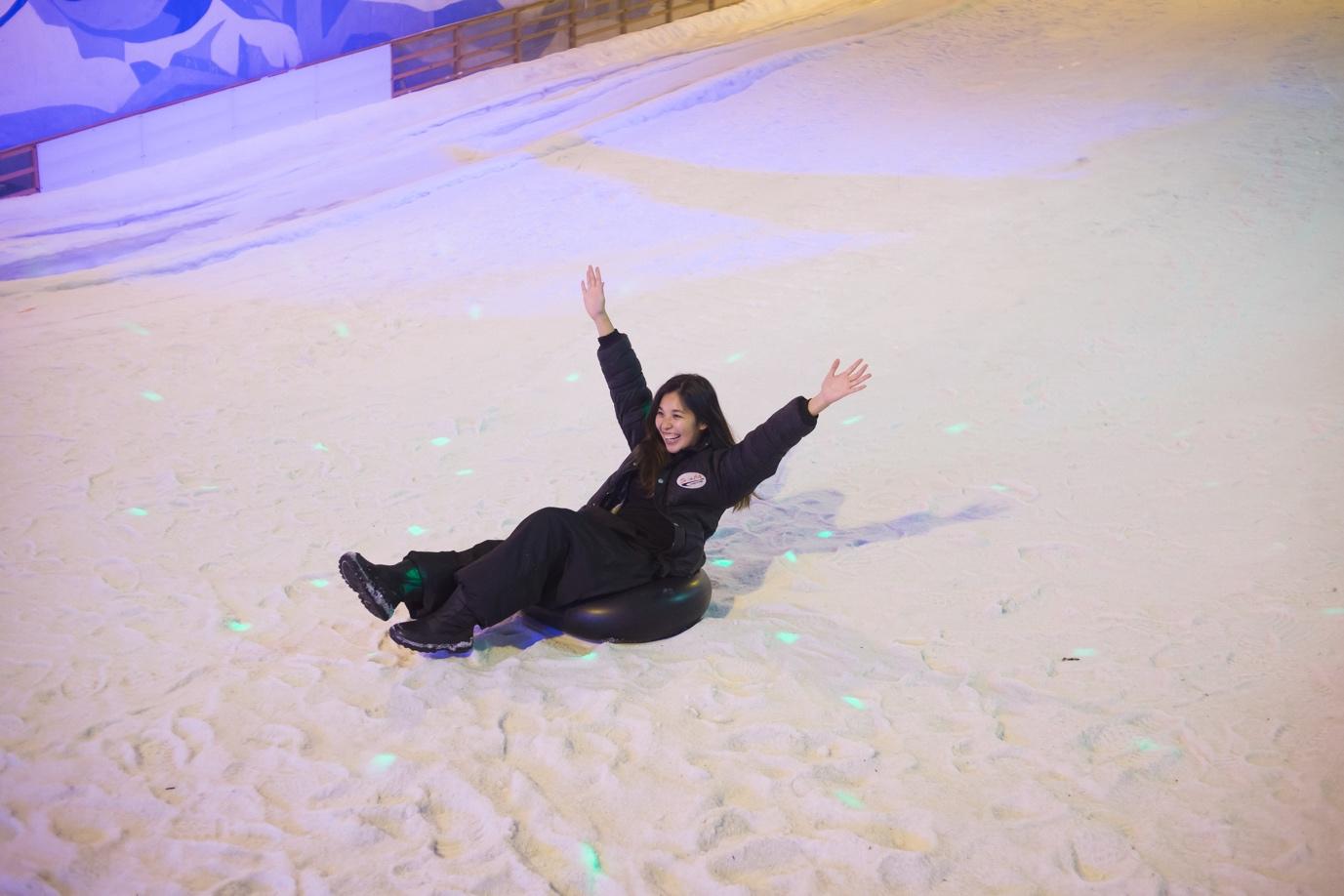 Experience winter wonderland
I'm sure seeing and experiencing the snow is one of the things on your bucket list. Why prolong it? Cross off that item, and make the family trip more memorable by also visiting the Snow City Singapore, which is nearby the Science Centre Singapore. Let your kids roam the snow chamber and be awed by snow professionals that create not only fun and enriching educational programmes, but magic out of thin air as well.
Hold on. We know you're excited, but before booking, make sure to consider all your options. The notion of traveling is exciting but planning can be a headache. There are many viable ways to set your next family adventure in action, but we suggest you try Klook.
It's sure to lessen the stress because you can conveniently book and enjoy travel services like popular attractions, local experiences, outdoor excursions, WiFi and transportation, and even food and dining deals. Basically, it's a one stop shop for all your itinerary planning. The best part? Apart from great deals, there's added convenience with some offerings allowing you to skip-the-queue for physical tickets, simply scan the e-voucher on the app on your phone and enter! Trust me, I've used it—multiple times.
Book your Science Centre Singapore tickets here.
Use the promo code PREENKLK to get P200 off for first-timers with a minimum spend of P2,000. T&Cs apply.
Art by Marian Hukom
For the latest in culture, fashion, beauty, and celebrities by subscribing to our weekly newsletter here. 
Follow Preen on Facebook, Instagram, Twitter, YouTube, and Viber
Related stories:
5 things you definitely have to do in Singapore
I visited Singapore and ate at these food spots
A list of my favorite scenes from Crazy Rich Asians
Traveling and exploring shouldn't cost a tuition fee