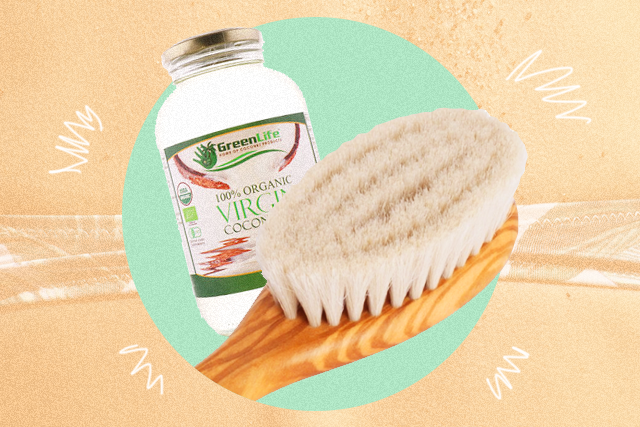 Sometimes, just cleaning your body isn't enough. I'm sure you all do your best to stay clean and moisturized, but let's spoil our skin a little bit more, shall we? One way to do that is with dry brushing. Yes, it is exactly what it sounds like—brushing your skin while it's dry.
Dry brushing has many benefits aside from getting rid of dead skin. It enhances blood circulation and promotes lymphatic drainage. The brushing also help the body expel toxins faster. Another benefit is that it helps the nervous system. If you dry brush regularly, your nerve endings become more responsive. This is also a great way for you to relax. The process can take a while so if you focus on it, it clears your mind of other things like stress from work.
After reading up on dry brushing, I really want to start incorporating it into my weekly routine. Before I start, these are the items I'm thinking of getting to kick things off.
Acca Kappa Beachwood Body Massage Brush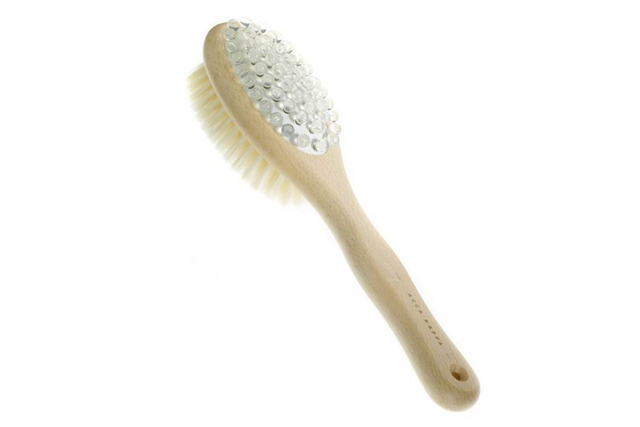 First thing to do is step in your shower since lots of dead skin will be flaking off your body. Grab your body brush and start brushing in long sweeping movements. It is best to start with your feet and make your way to your heart. Now, don't be too rough. You will be sensitive at first but as you keep doing it, your skin will get used to it. Available at Rustan's The Beauty Source.
Greenlife Home Organic Virgin Coconut Oil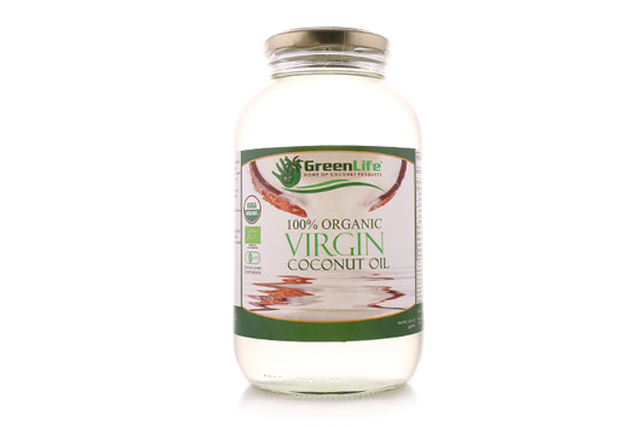 Once you're done, wash your body like you normally would and pat your skin dry. Since you just got rid of a layer of skin, it is best to bring moisture back. Swap out lotion for some natural oil like coconut. Available on Beauty MNL.
The Body Shop Olive Soap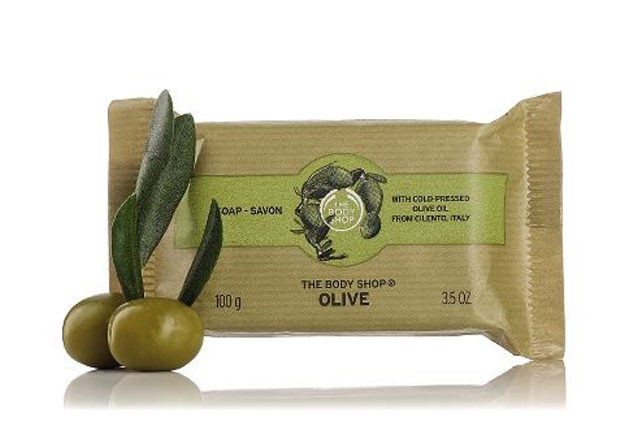 Don't forget to wash your brush after every use to reduce gunk build-up. Also make sure that it dries properly and is away from moist areas. This bar contains organic olive oil and is probably one of my favorite scents. Available at Glorietta 2.
Art by Marian Hukom
For the latest in culture, fashion, beauty, and celebrities, subscribe to our weekly newsletter here  
Follow Preen on Facebook, Instagram, Twitter, YouTube, and Viber
Related stories:
Beauty brand Sunday Riley admits to implanting fake reviews on Sephora
Subtle inner corner highlight is out according to Instagram beauty gurus
I tried using a cleansing brush for a week: Did it do wonders?
Andi Eigenmann is not here for your skin-shaming