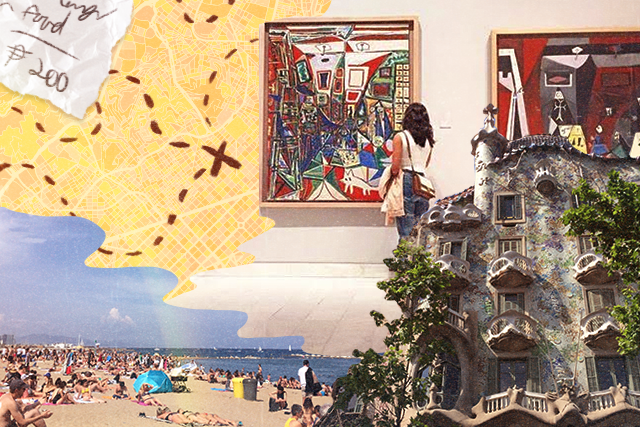 One can't go to Spain without a stop in Barcelona. Peppered with some of Gaudi's most famous works, museums, beaches and markets, it's easy to get carried away and then realize after that you just spent more than your allotted budget for this city. 
We've made it a personal mission to make sure we get the most of our trip, so we share a few hacks to help you save time and Euros so you can explore other parts of the country. 
Buy a transportation card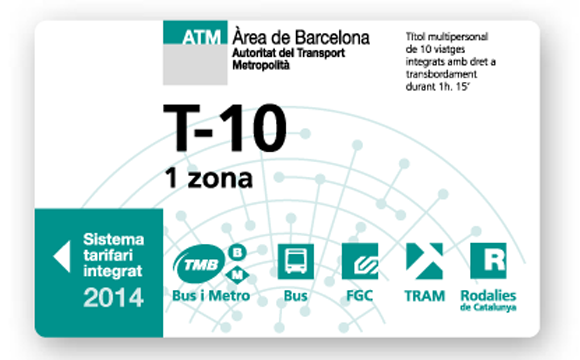 The first thing you should do when you get to Barcelona is head to the nearest metro stop and get yourself a T10 metro card. The T10 costs €9.95 good for 10 bus and metro rides, while a single ticket is sold for €2.15. The best part is that unlike transportation cards in other countries, the T10 can be shared by multiple people. Yes, you can re-use the card as many times in one trip! 
That said, walk whenever you can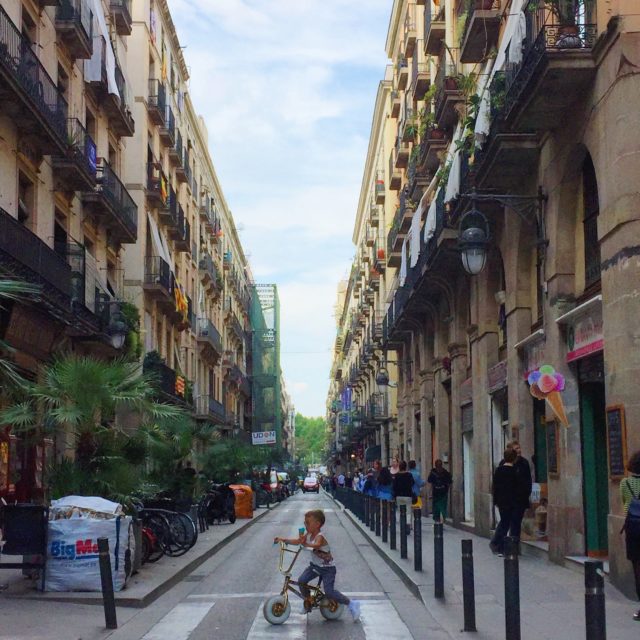 You'll be glad to know that Barca is fairly compact, so if you plan your itinerary well (or join free walking tours!), you can visit a handful of tourist attractions in one go. 
You can visit museums for free!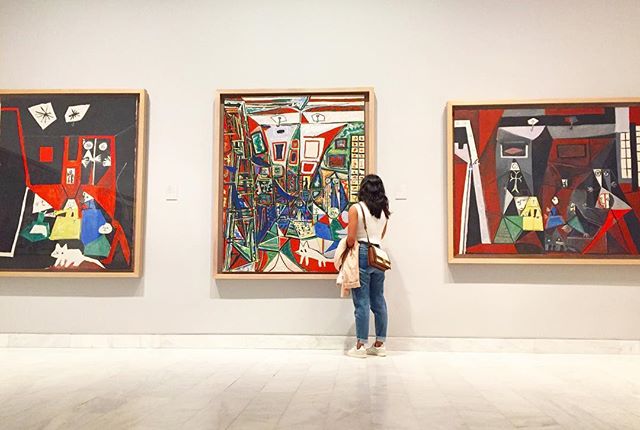 Most museums offer free entrance every first Sunday of the month. If you can schedule your museum visit on that day, then great, but if you're not in Barcelona at that time, it's also good to know that the Picasso Museum offers free admission every Thursday from 6 p.m. onwards. Timed tickets are required so book your tickets in advance as they are available online up to four days before the date.
Buy all your tickets online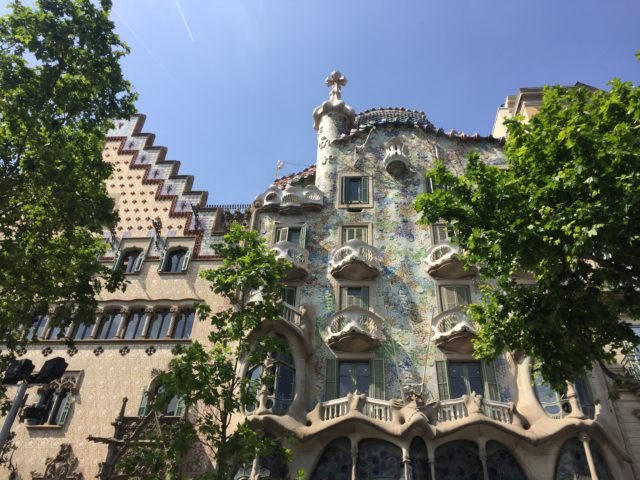 Always buy your tickets online, we can't emphasize this enough! Whether it's a museum, one of Gaudi's houses, or other tourist destinations, tickets are sold at a cheaper price when bought online than on the attraction itself. This will also give you more time to explore and less time standing in lines.
Bring your own water bottle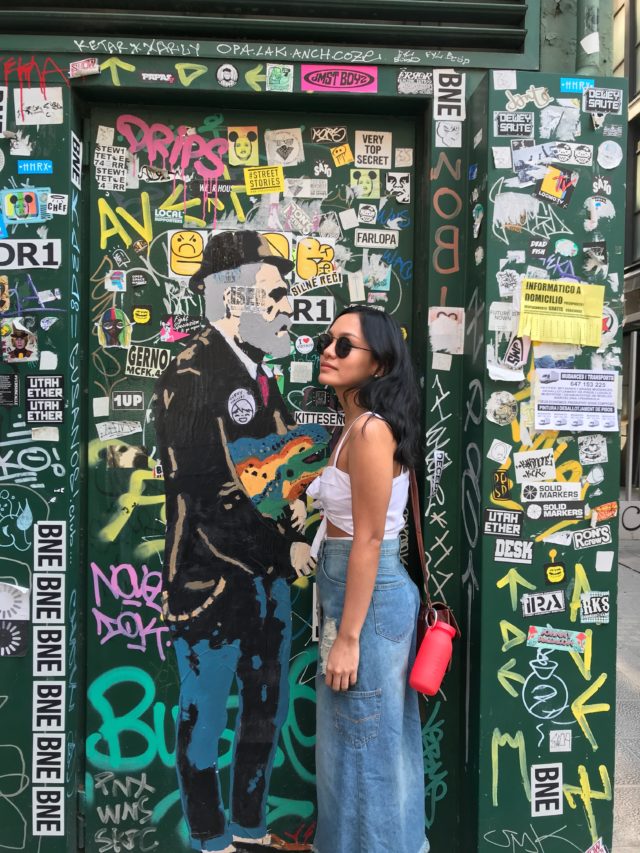 Aside from the fact that you'll help save the earth by ditching single-use plastics, bringing your own water bottle will save you money because like most cities in Europe, the tap water in Barcelona is potable.
Beware of tourist traps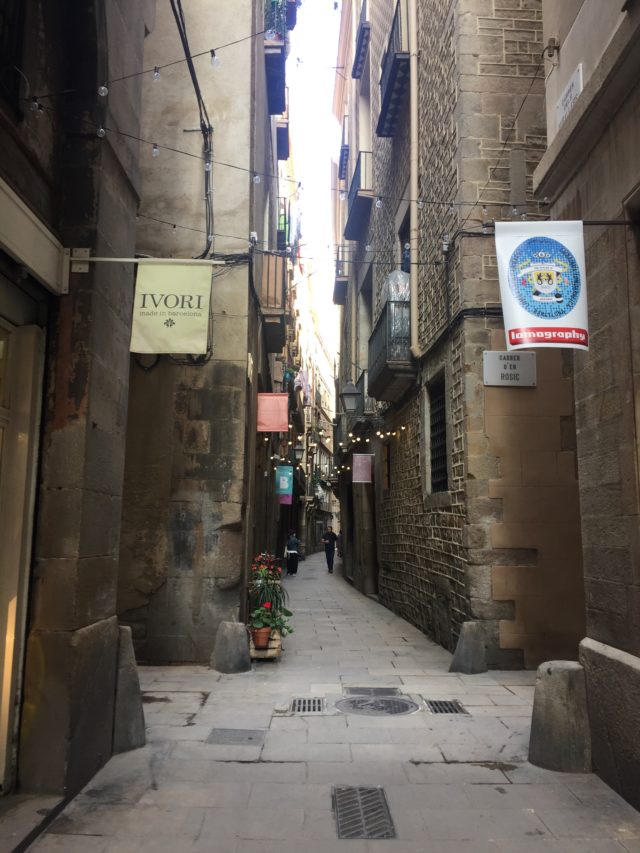 "Don't shop in La Rambla, don't eat in La Rambla," this is what locals will tell you as soon as you get to Barca. La Rambla is a known tourist trap where both the food and shopping are expensive for no reason at all. Visit if you must, but spend more time traversing side streets and discovering small local boutiques as well as market places where you can grab a good bite to eat for less. 
Shop in outlet stores
View this post on Instagram
If it's shopping you want to do in Barcelona, keep in mind that La Roca Village (for designer finds and a huge-ass Nike store) is only 45 minutes away by bus. If you don't have time, there is a Mango Outlet store along Carrer de Girona where you can find pieces only available in Spain for as low as P300!
Add free activities to your itinerary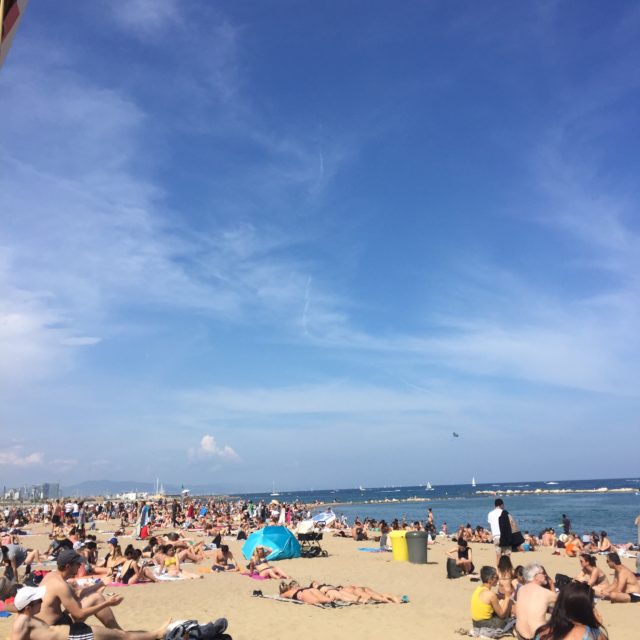 Spend a day at the beach, watch the Magic Fountain of Montjuic show, or simply walk around and get lost in the city because in Barcelona, there's so much you can discover for free.
Photos courtesy of Bea Jocom
For the latest in culture, fashion, beauty, and celebrities, subscribe to our weekly newsletter here  
Follow Preen on Facebook, Instagram, Twitter, YouTube, and Viber
Related stories:
Why Solenn Heussaff is a travel and life peg
Eco-friendly travel must-haves to bring on your next trip
Erwan Heussaff's Portland food crawl: Here's where you can go and eat
A look at India through the lens of Lauren Reid's camera