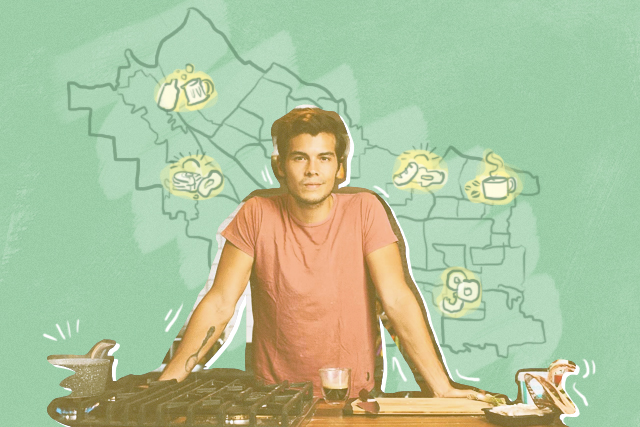 Erwan Heussaff always seems to be the go-to guy for food and travel recommendations. Even Karylle and Yael Yuzon watched his vlog before they went to Tokyo. The past few days, Erwan has been taking a break in the US, particularly in Portland, Oregon. Of course, knowing him, he went on a food crawl too.
The locations ranged from cafes, pubs you can go to at any time, and brunch spots for his after-run meals. Just in case you find yourself in the PDX area, here's a list from Erwan's stay there.
Stumptown Coffee
Before his morning run, Erwan got a shot of espresso from Stumptown Coffee. This place is known for their different coffee blends made from high-quality beans and brewing methods. They even educate people on how they make their coffee and how to differentiate each type on their website. Located at 4525 SE Division Street, Portland, Oregon.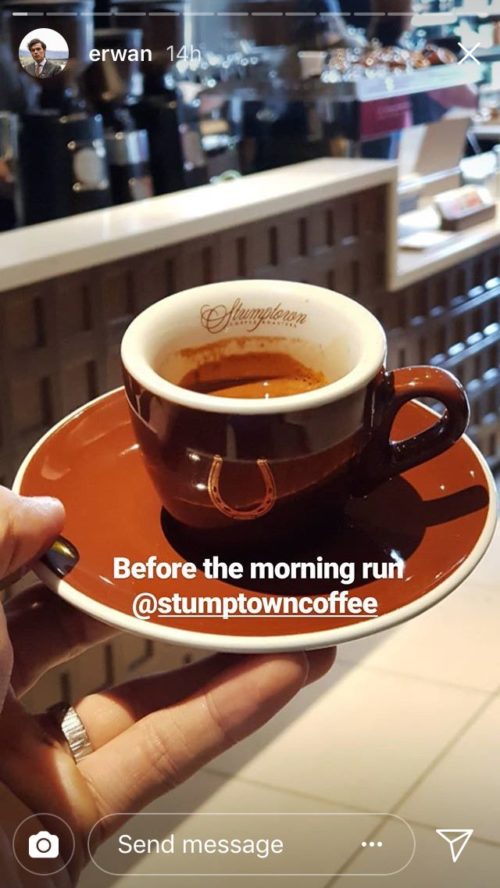 Brass Bar by Barista
"Coffee hunt continues," Erwan wrote on Instagram Stories. Brass Bar serves coffee cocktails (Spanish Coffee, Espresso Martini), tea, and other cold beverages. Erwan opted for an espresso again when he visited. Located at 126 SW 2nd Avenue, Portland, Oregon.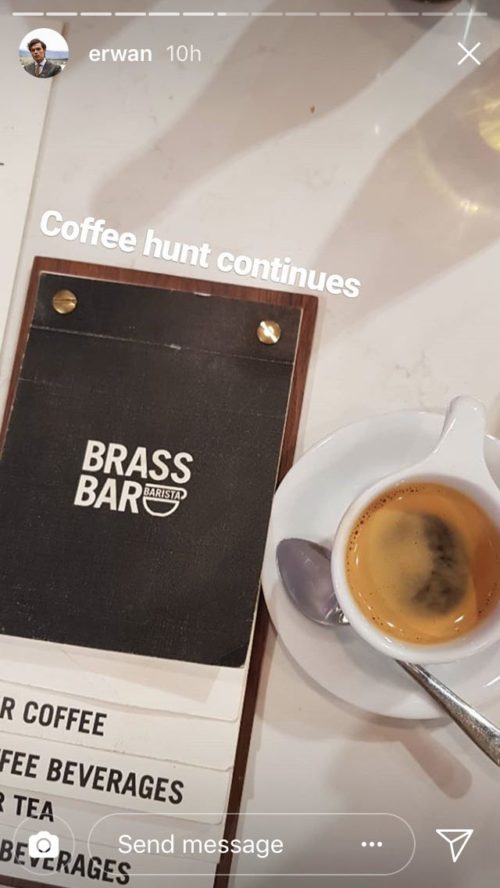 Salt & Straw
Time for some ice cream! Salt & Straw offers unconventional flavors infused with flowers like Wildflower Honey with Ricotta Walnut Lace Cookies and Heart Cold Brew Chamomile Sorbet. Erwan went for the Rhubarb and Brown Butter Crumble. But if you're not into the floral taste, they also have classic flavors like Roasted Strawberry Coconut and Double Fold Vanilla. Located at 3345 SE Division Street, Portland, Oregon.
Rogue Eastside Pub & Pilot Brewery
If you feel like doing some day drinking, check out Rogue's wide selection of beers. We're quite interested to try the Chocolate Stout and the MoM Hefeweizen with rose petals. Sounds like good drinks to down on a sunny day. Located at 928 SE 9th Avenue, Portland, Oregon.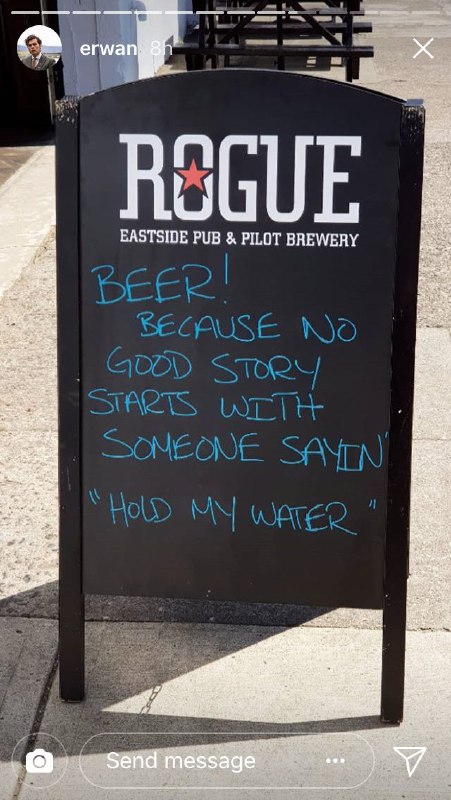 Tasty N Alder
Tasty N Alder doesn't just serve regular brunch plates. Known for its family-style dining, their dishes are pleasing to the eyes and the tummy. You can choose from sweet breakfast snacks like doughnuts and pancakes, or you can for a savory omelette. The brunch choices are vast! Located at 58 SW 12th Avenue, Portland, Oregon.
Blue Star Donuts
If you're tired of the usual glazed donuts, Blue Star offers gourmet donuts made with fresh fruit, herbs and spices, and liqueurs. Their most interesting creations in their menu are the Raspberry Rosemary Buttermilk (it's so pink!), Passionfruit Cocoa Nibs, and The O.G. which has a horchata glaze and also Erwan's pick. Located at 7000 NE Airport Way, Portland, Oregon.
Art by Marian Hukom
Follow Preen on Facebook, Instagram, Twitter, YouTube, and Viber
Related stories:
Are Anne Curtis and Erwan Heussaff planning on having their first child soon?
Watch Erwan Heussaff sweat the hot stuff
Where to find horchata without flying to Mexico
Erwan Heussaff reveals his secret to glowing skin