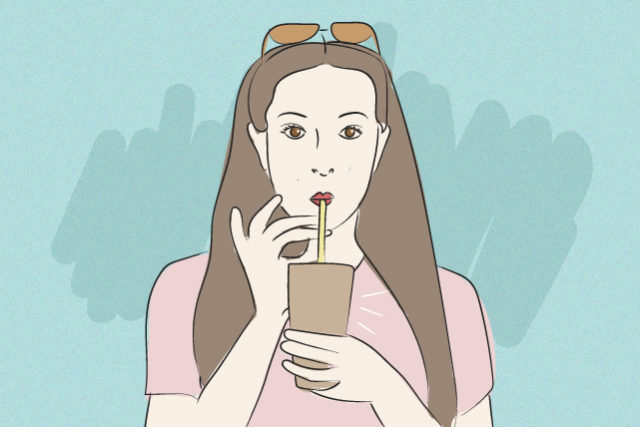 The first time I ever tried horchata was during a local music festival. While drinking it, I realized that it's not a common drink here unlike coffee or milk tea. True enough, I found myself looking up nearby places that has horchata when I suddenly craved for it last weekend.
So what is horchata? It's a Mexican drink made with rice or ground almonds, flavored with cinnamon and sugar. It's usually served over ice since it's considered a cooling beverage in Mexico's hot climate. Some restaurants serve it with a shot of rum or espresso, making it a "dirty horchata."
The texture is milky and can be compared to the ever-popular milk tea. You can also clearly taste the spices kicking from the drink. We're going to make life easier for you and list down places where you can find horchata.
Lo De Alberto
This taqueria in Pasig City serves authentic soft tacos with a Tex-Mex spin and also uses Filipino ingredients. Lauren Young wrote in her blog that you can order horchata while chowing down. She even ranked it first in her list of favorite drinks from the restaurant. Located at City Golf Plaza, Doña Julia Vargas Avenue, Ugong, Pasig City.
Scout's Honor
While eating Scout's Honor's cookie creations, get their horchata craft milk bottle. It's an upgrade to the usual combo that you love as a kid. Located at Hole in the Wall, 4/F Century City Mall, Kalayaan Avenue, Makati City.
Ambivert Coffee
If you want to try a dirty horchata, head over to Ambivert Coffee in Poblacion, Makati. You have the choice to add a shot of espresso or spiced rum to your glass. It's a good mix of bitter, sweet, and milky. Located at 4900 Durban Street, Poblacion, Makati City.
El Chupacabra
Another Mexican joint you should check out is El Chupacabra. When you don't feel like getting margaritas with friends, you can freshen up with their horchata. You can apparently still feel the graininess of the ground rice so you know that it's legit! Located at G/F JVR Building, 5782 Felipe Street, Bel-Air, Makati City.
El Union Coffee
If you're hitting up La Union anytime soon, add El Union Coffee to your foodie map. Ranked #1 in the province's list of places to eat according to Trip Advisor, it's said to have a chill vibe since it's by the beach. So what's the best way to enjoy a glass of plain or dirty horchata? With an order of their famous s'mores dip, of course. Located at MacArthur National Highway, Barangay Urbiztondo, San Juan, La Union.
Gorda Fil-Mex Urban Cuisine
Think a shot of rum in your horchata isn't enough? Gorda's Horchata Morena will surely solve that as it has both rum and whiskey mixed in the drink. Order some tacos and quesadillas to share, and you're in for a fun night with friends. Located at 2/F Uptown Parade, 38th Street corner 9th Avenue, Bonifacio Global City, Taguig City.
Art by Lara Intong
Follow Preen on Facebook, Instagram, Twitter, Snapchat, and Viber
Related stories:
Where Can You Find the Only Authentic Mexican Taqueria in Manila?
Visit the La Union-Based Burger Joint Jasmine Curtis Loves
Treat Yourself to These S'more Inspired Desserts
Where to Find Local Coffee and Work Without Distractions