The QCinema International Film Festival is here again. One thing I'm really looking forward to in this year's lineup is Sam Lee's Billie and Emma. If you've seen the trailer, you'll know it's a coming-of-age story set in the '90s. It follows two high school girls: Billie, the mysterious new student in school who has a reputation for being a troublemaker; and Emma, the ambitious star-student who befriends Billie and coaxes her out of her shell. The two soon fall for each other, but things get complicated—as teenage life always does—when Emma finds out she's pregnant.
It was an inspired story, and we caught up with director Sam Lee to give us more perspective about this new film of hers. If her name sounds familiar, that's because you probably know her as the director behind another queer film, Baka Bukas. But while both touched on similar issues, Billie and Emma is completely different in terms of how it approached the theme. Sam shared that while Baka Bukas can somewhat be considered autobiographical, this new film was her "attempt to explore worlds outside of myself." She added, "It's set in a different world, in a different time—'90s rural Philippines. It definitely took me out of my comfort zone," Sam told Preen.ph. True, the timeline alone was a major gamechanger. In Baka Bukas, the protagonist, Alex, was the very definition of a millennial which means technology was an essential part of her character as a young creative. This time around, the characters have none of that—a challenge in the way this love story was told. "I wanted to not have cellphones, screens, or modern technology involved," Sam said.
Another disparity between the two movies is the cast. In Baka Bukas, the lead roles were played by Jasmine Curtis and Louise Delos Reyes, two known cisgender actresses. She shared that this was because she wanted the film to reach more people. In this film, however, Sam prioritized authenticity rather than reach. "I really consciously wanted to cast a queer girl (Zar Donato) for the role of Billie. I just felt like it was something inevitable, like it was about time. For the role of Miss Castro (Billie's aunt who is a closet lesbian because she's a religion teacher), we really had a hard time finding the right woman for that role. We met with Cielo Aquino and we knew she was it, and it just so happened that she was also openly queer so we ended up having two openly queer women play the queer roles."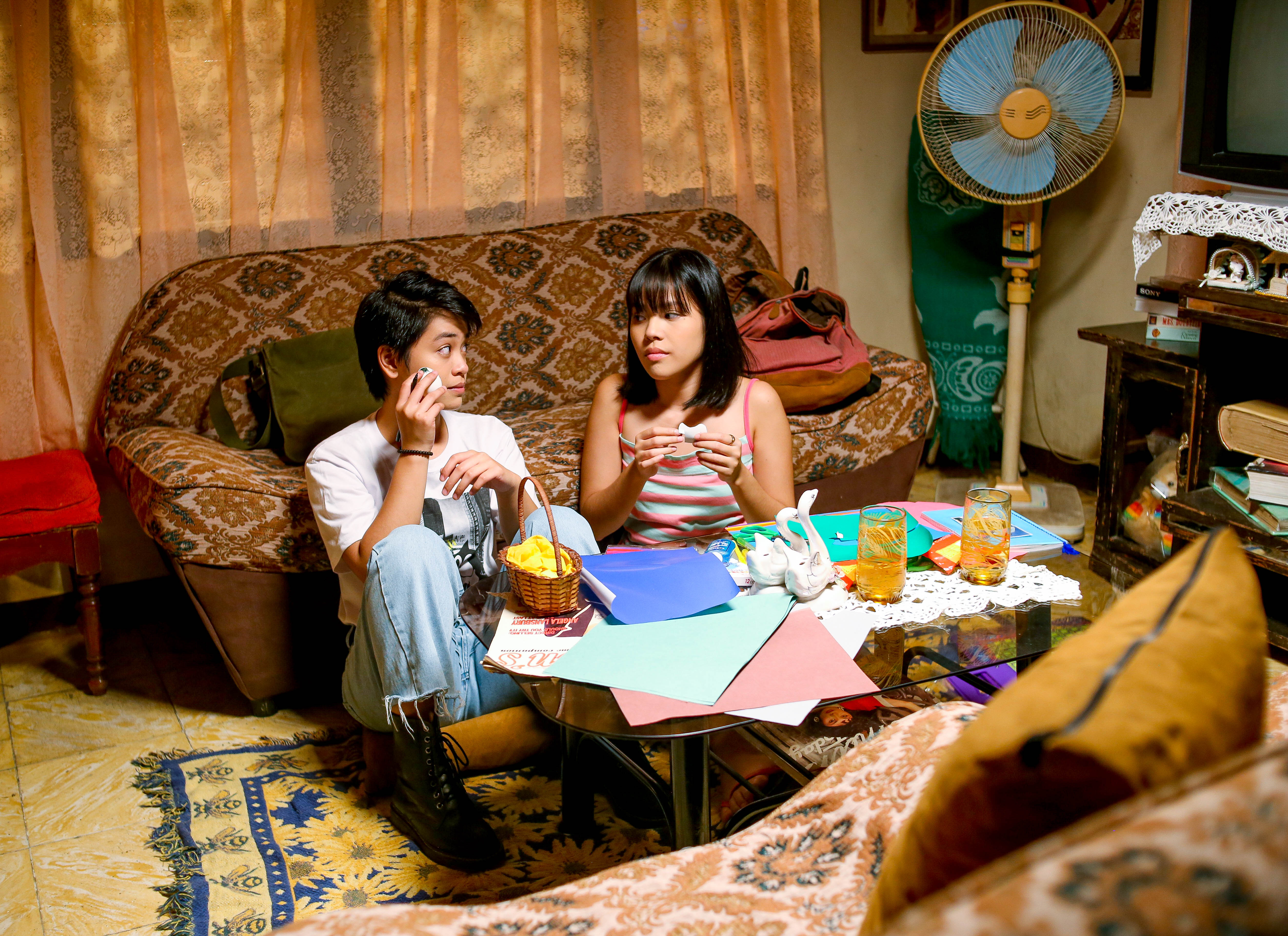 She added, "As for Emma, it was a little different because Emma is such a strong female character who is still in the process of exploring her SOGIE and so for Emma I just wanted to find a really good actress who could portray all these complicated emotions and that's how we ended up with Gabby Padilla."
Speaking of SOGIE, Sam revealed its role in how this story was formed. Sam told us that the SOGIE Bill was actually what spurred the idea for this film. Particularly, she said she wanted to challenge the definition of a "family" within a conservative culture like ours: "It was about a year ago, I don't know why but I was on Twitter reading anti-SOGIE tweets and one of the tweets said, 'No to SOGIE. Yes to family!' and it just sparked the idea for the earlier versions of Billie and Emma. I wanted to explore the different variations of what a family could look like—could a teenage girl step into the role of a 'father'? The film is very different from that initial germ of an idea but that tweet is what inspired it."
Beyond its queer themes, Billie and Emma resonates. It's not a film the LGBTQ community exclusively will enjoy because at its core, it is, quite simply, a love story. And we're all suckers for that, aren't we? As Sam said, "It's as much a love story as it is anything else and love is universal isn't it?"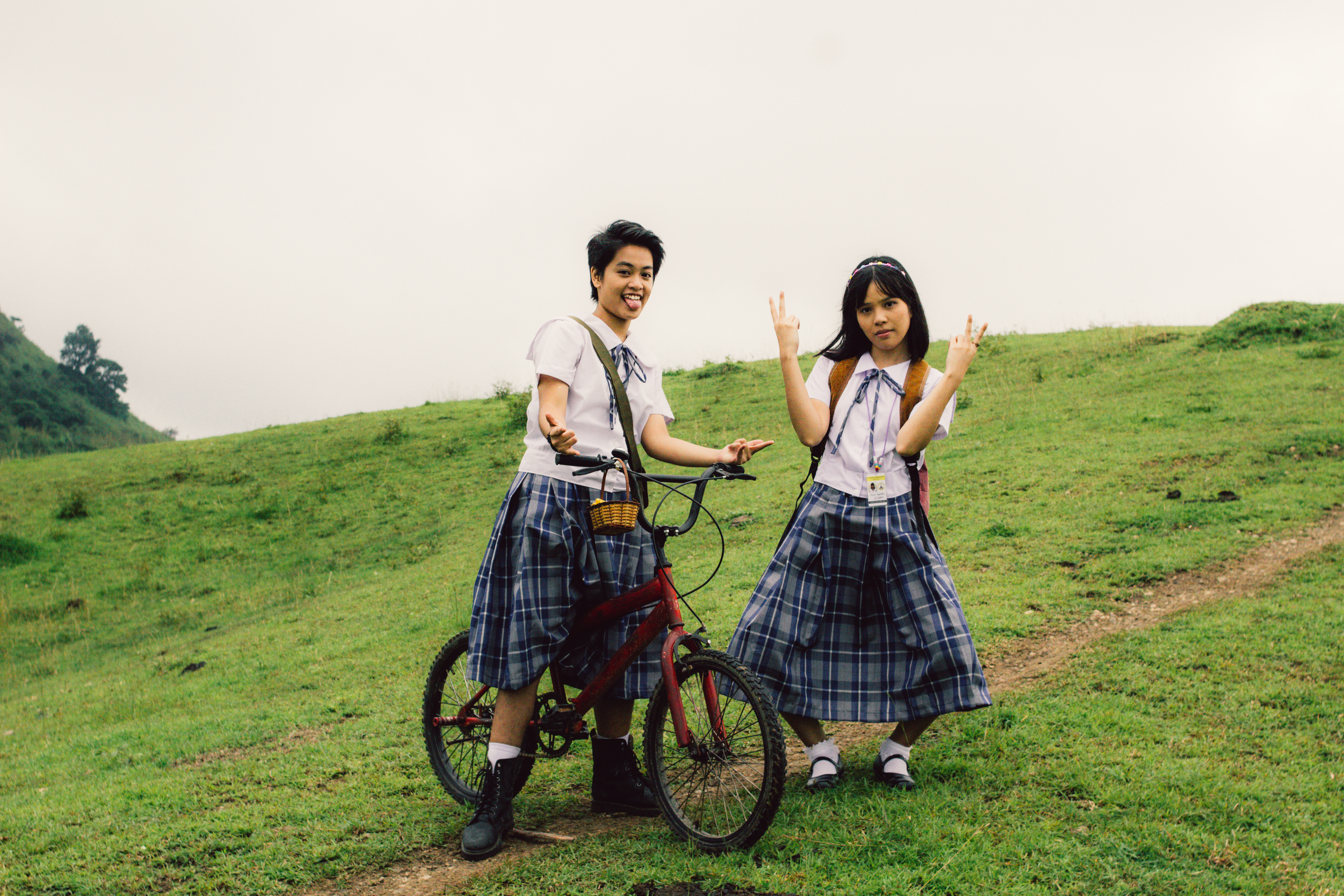 Billie and Emma premieres today and will run until Oct. 30. You can view the full schedule here.
Photos courtesy of Sam Lee
Art by Marian Hukom
For the latest in culture, fashion, beauty, and celebrities, subscribe to our weekly newsletter here  
Follow Preen on Facebook, Instagram, Twitter, YouTube, and Viber
Related stories:
Baka Bukas director talks LGBTQ issues with Nylon
Lesbian love story Baka Bukas premieres tonight
The only LGBT film festival in the country is back, and they're looking for entries!
Five local films to watch this rainy season