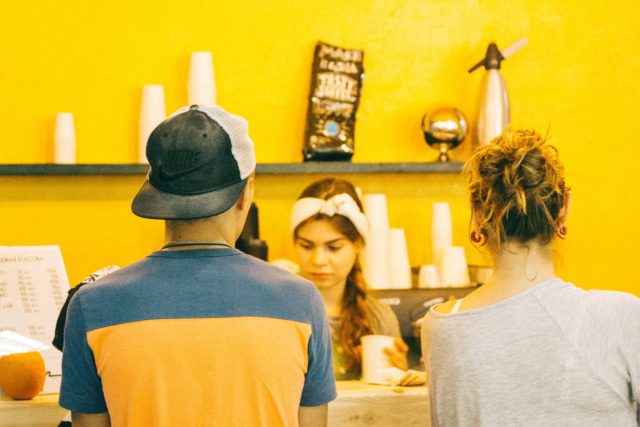 You know those movie or TV scenes wherein a guy gets turned down by a girl when he's told "I have a boyfriend"? It seems so easy and simple, but when it happens to you, it can get stressful.
A couple of years ago, I was in that same position when a guy stopped me at the mall, struck a conversation, and tried to set up a date with me. I told him I wasn't interested, thinking that I didn't need to play the boyfriend card. But since he was persistent, I had to tell him I wasn't single—that still didn't work for a bit but he eventually backed off.
As someone who chooses not to publicize her current relationship 24/7, having to disclose the fact that I'm in one just to get out of a sticky situation seems unnecessary. There are also others who get teased—to the point where it's disrespectful already—that need to tell or remind people that they're dating someone.
What's even more stressful are the people who ask for proof—be it in the form of photos or the actual presence of the significant other. If you read my story on things that people in long-distance relationship hate hearing, there's one point there wherein a guy—the same one I mentioned at the start of this article—insinuated that I had an imaginary boyfriend.
It just feels like the truth and expressing your disinterest really isn't enough, and you need to use your significant other as some sort of shield. But it shouldn't be that way because if you respect another's consent and boundaries, you'd have the right mind to stop whatever agenda you're pushing onto the other person.
For people on the receiving end, our first instinct shouldn't be to prove our relationship status—this goes for singletons who have to pretend as well. Declining politely and assertively is always first and foremost. Because you don't have to be taken for people to understand the weight of "no" and "stop."
Photo courtesy of Unsplash
For the latest in culture, fashion, beauty, and celebrities, subscribe to our weekly newsletter here  
Follow Preen on Facebook, Instagram, Twitter, YouTube, and Viber
Related stories:
Going on dates for free food isn't as bad as ghosting
Jessy Mendiola talks about setting boundaries with 'male friends'
How many times do we have to say that 'no means no'?
Nicole Andersson gets expert dating advice from Anne Curtis