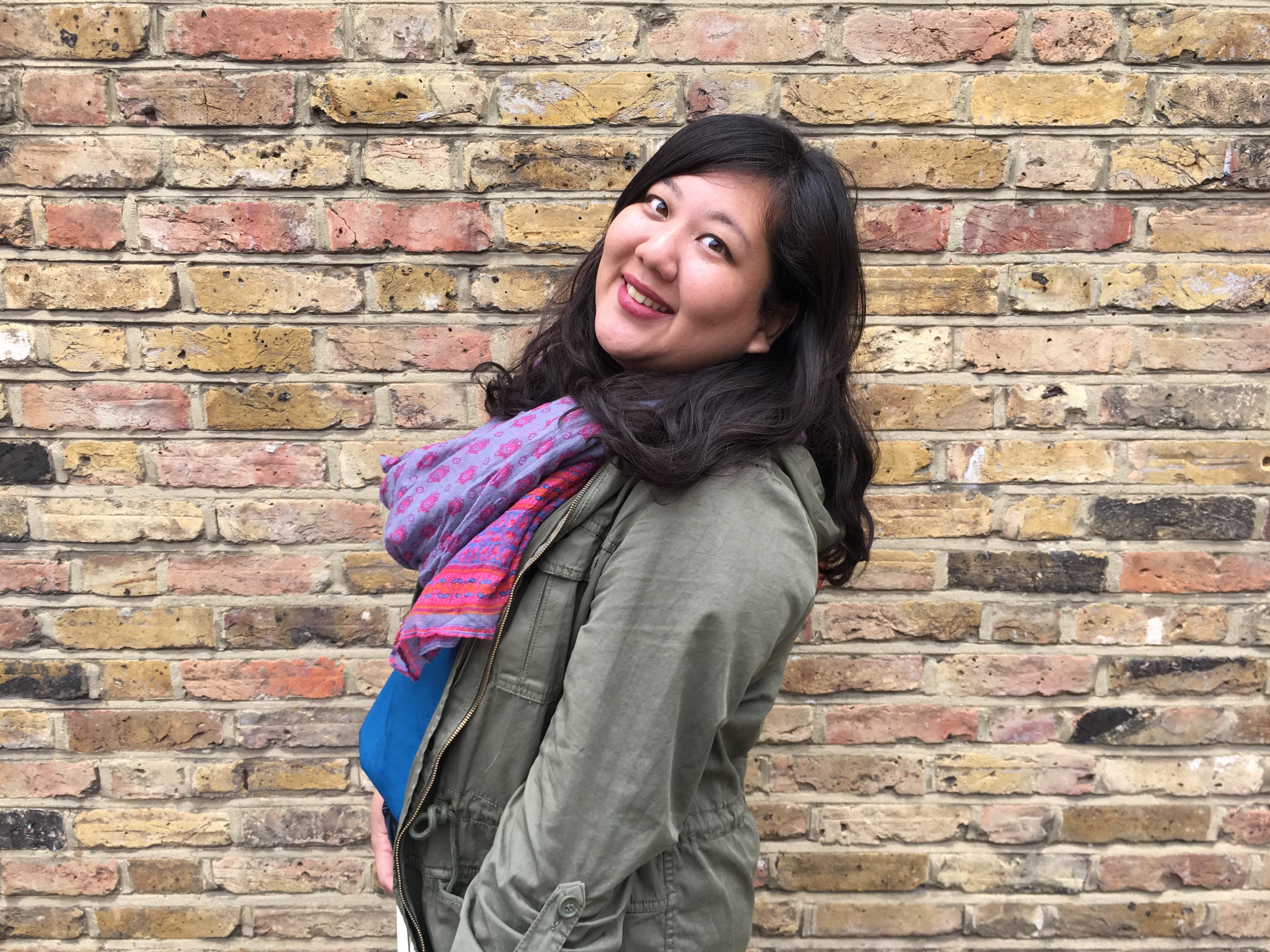 Here at Preen, we're fully aware that adult life doesn't always go as smoothly (and look as beautiful) as curated Instagram feeds. We all face challenges amidst all the good things. Meet Mikka Wee, a former food editor-turned-working gal in Singapore, who's about to share all the ups and downs that come with adulting and living. Welcome to Bless This Mess! 
From Writer to Writer is a 2-part interview with Isa Garcia, author of the books Found: Letters on Love, Life, and God and Like Lines on a Map, which was released just last September.
I won't even try to defend myself and say that I'm not biased as I write this piece. Isa Garcia is a woman wealthy with words. She is poignant and profound—honest, raw, and incredibly talented. Her knack for stringing words harmoniously and beautifully together is a coveted skill that she hones and nurtures with so much grace and tenderness, so much that reading her words feels like unwrapping a present covered in gold foil. Isa is, in my opinion, a very special writer whose works are both relevant and timeless. I'm quite lucky to have her as one of my best friends.
Isa recently visited me here in Singapore, and I know she's been busy with the launch of her latest book, Like Lines on a Map, which expounds on the most important people in her life—the connections that guide her home. I sat down with her one Sunday afternoon to talk about her life as a writer and her thoughts as someone who has turned writing into a career.
I brew some tea, look deep into her eyes, laugh at the silliness of it all, and then, I type away.
So, Isa, how did you get into writing?
Since I was a kid, I really enjoyed writing already. So when it came to choosing courses for college, it was easy for me to choose something that was related to writing, since I was already working with something I was good at. My parents were supportive, and I didn't have a wide skill set.
I graduated from Ateneo with a degree in Creative Writing. The trajectory was journalism so I imagined myself working in a publication or a magazine. Writing formally for print started when I was around 19 years old, for a magazine called Homestyle. My sister, Angela, was working there and they were a new company. I was invited to write travel piece about Vietnam, and I guess, you could say that's when my writing "career" started.
Interesting. If you didn't take a writing-related course, what career would you have pursued?
If I could have a do-over, maybe I would've taken something related to psychology—maybe along the lines of counseling and education. I'm currently the Senior High School Advisor and College Teaching Instructor at Meridian International College, so I think that would've worked out, too. I'm actually taking my Master's degree in Education at Ateneo right now, but I'm taking a break because of time.
I've never felt like I was in the wrong career, but what I struggle with is that my career is not enough. There are days when I contemplate shifting careers, but I wouldn't know what else I'd be doing apart from what I'm doing now.
At the age of 30, you've already managed to publish two books. If there was one word to summarize how you feel, what would it be?
Grateful. Because I know that in a lot of ways, I am lucky. I know I've worked really hard to make the second book happen—there were a lot of doors that opened. Like, with my first book, a publishing company approached me. I look back at it now, and I feel grateful because not a lot of people get offered the opportunity to write and be published.
What do you think are the worst things about being a writer?
For me, a writer is a storyteller; someone who has the capacity to use their words to tell a story—either their own or someone else's. I think the worst thing about being a writer is that the writing itself isn't fun. Writing is like banging your head over and over until you find the right words or the right sentence. It's like puzzle-solving, and it's a frustrating, solitary craft. I also think that one difficult thing about carrying the writer label is that people think words come easy to you—well, they don't. I don't like it when people assume it flows naturally when it doesn't. It's also sucky to be a writer because typically, they aren't well-paid. But this is probably true about being an artist in general—you can never be completely content about what you produce.
What is the best thing about being a writer, though?
The best thing about being a writer is being able to connect. If someone is able to connect and identify, or even just feel validated, you feel a type of gratitude that can't be compared to anything else. If they see themselves in your story or in your essay, it feels great knowing you can share something to a stranger without even knowing it.
Writing can be difficult, but it feels so nice to have written. Being able to see your work out there, whether online or on print. It's a tremendously good feeling.
***
We take a break, and I catch Isa dog-earing a page of the book she's currently loving: Hanya Yanagihara's A Little Life. She tells me it's so good that she doesn't want it to end. I half-jokingly coerce her to finish it already because she's been raving about it, and it makes me want to read it, too. She tells me that it is incredibly well-written, and that despite the heaviness, it is beautiful writing that makes her feel all sorts of tenderness.
Oh, Isa, if only you knew how your words spark so much magic. We are all so lucky to have a writer like you exist in this lifetime.
Find out what Isa is up to via her Facebook page. For orders of Like Lines on a Map, you can send her an email at [email protected]
Disclaimer: The views expressed here are solely those of the author in her private capacity and do not in any way represent the views of Preen.ph, or any other entity of the Inquirer Group of Companies.
Photo courtesy of Mikka Wee
For the latest in culture, fashion, beauty, and celebrities, subscribe to our weekly newsletter here  
Follow Preen on Facebook, Instagram, Twitter, YouTube, and Viber
Related stories:
One year of Bless This Mess: How writing helped me survive adulting
Life is like writing long, meaningful paragraphs
Young Adult authors Jenny Han and Siobhan Vivian on fake news and the perfect place to write
5 writers for your regular dose of feminism