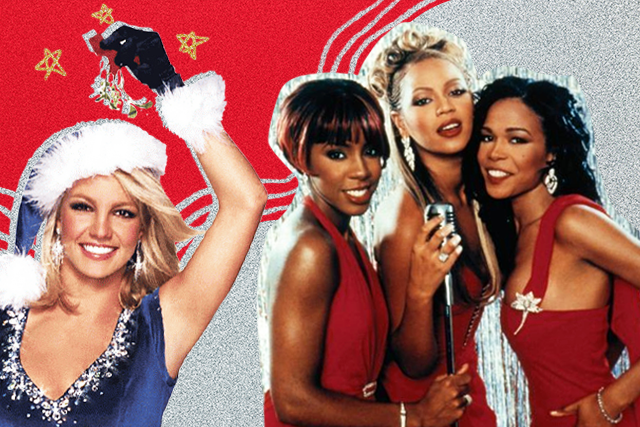 The holidays are often synonymous to Mariah Carey and Jose Mari Chan's hit songs "All I Want For Christmas" and "Christmas in Our Hearts," respectively. If the songs in the malls are any indication, these are always on loop right next to the usual "Jingle Bells." You won't shake them off until January comes around.
As much as we love singing along with them—whether consciously or not, we started wondering about the equally good and iconic Christmas songs that don't get as much love. Compared to the first two songs we mentioned, these are pretty underrated. Take note that "All I Want For Christmas" re-entered Top 100 charts last year because people kept playing it, and it might happen again.
Enough rambling, here are the songs you might've forgotten about, as well as a playlist you can use for your upcoming Christmas parties.
"Where Are You Christmas" by Faith Hill
I was obsessed with this song as a kid because Faith Hill was one of my favorite singers. "Where Are You Christmas" is a track from the 2000 film How The Grinch Stole Christmas. It's an emotional song, which is a total contrast from the comedic film.
"My Only Wish (This Year)" by Britney Spears
How can you put Britney's Christmas bop in the backseat? "My Only Wish (This Year)" is a poppy song that you won't get out of your head if you listen to it enough.
"8 Days of Christmas" by Destiny's Child
For the R&B lovers out there, you better add some Destiny's Child in your playlist. "8 Days of Christmas" is a must because it's fun and you can attempt to sing like Beyoncé, Kelly Rowland, and Michelle Williams.
"Never Had a Dream Come True" by S Club 7
This is technically not a Christmas-exclusive song, but the snowy music video will make you feel just that anyway. If you're feeling cheesy during the holidays, put this on.
"O Holy Night" by Mariah Carey
"O Holy Night" is just as iconic as "All I Want For Christmas," okay. Mariah is one of the queens of high vocals and this is the song that perfectly showcased that.
"I Have a Dream" by Westlife
All the memories of fangirling over boy bands came rushing back to me when I heard this song. Go do your friends and relatives a favor and make them nostalgic too.
***
Listen to the full playlist below.
Art by Marian Hukom
For the latest in culture, fashion, beauty, and celebrities, subscribe to our weekly newsletter here
Follow Preen on Facebook, Instagram, Twitter, YouTube, and Viber
Related stories:
Filipino AF signs that Christmas is already here
The perfect playlist of Christmas songs to avoid while shopping
Let Judy Garland and Idina Menzel put a little music in your Christmas
Why crazy Christmases are still keeping us sane