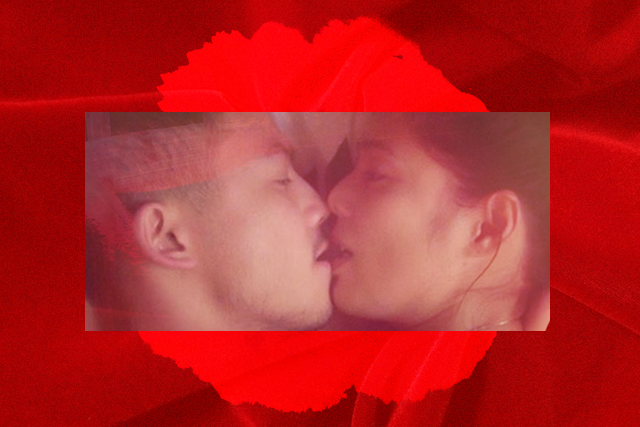 Before I go off into the nitty gritty of this movie, let me go straight to the point: No, you absolutely should not miss it. And yes, it is as hot as you think it is. That trailer didn't get all that meme-worthy buzz and over 16 million views for nothing. Those steamy scenes? Trust me, the movie did not disappoint. In case you missed the plot because you were too busy ogling the two beautiful people on the screen, let me fill you in.
Glorious revolves around Glory (Angel Aquino), a woman in her 50s who falls in love with Niko (Tony Labrusca), a guy 30 years her junior. They start a risque love affair, but in the course of their relationship, struggle with social disapproval and judgment. So yeah, beyond the heat, the film delves into something deeper. It's a win because it delivers not only on the iconic love scenes, but more importantly, it delivers on the substance and storytelling. At its core, Glorious is not just a sexy movie, but rather, a really original, masterful piece of local film that's worthy of your attention. It was the right mix of funny, touching, and provoking. Obviously, the passionate scenes were a hit—but that's just because they truly hit the mark. This movie stands out because it does not coddle that kind of fiery love. That is what passion looks like between two people deeply, hopelessly in love. And beyond that, the moments of levity—those lighthearted, romantic scenes in between the hot and heavy ones—felt equally authentic. As did the drama. I don't want to spoil anything, except to say that you should prepare to tear up.
https://www.facebook.com/cinemabravoph/videos/2231884710416684/
All in all, a big kudos to Concepcion Macatuno, who wrote and directed the film. Of course, we have to talk about the cast as well, for brilliantly bringing their individual characters to life. Angel perfectly portrayed the woman who's putty for love. Meanwhile, Tony made everyone at the cinema fall in love with his boyish charms, which even I couldn't help but succumb to—and I've got to say, I consider myself a tough critic of actors. Needless to say, their chemistry was palpable. And they were both successfully able to relay the issue that society shouldn't be so quick to judge May-December relationships.
Good move by ABS-CBN's new streaming service, iWant, for taking on this project and releasing it as their debut film. Glorious, along with other original films and series (watch out for that) produced by Dreamscape Digital will be made available for streaming on the platform, which can be accessed via iOS or Android app starting today, Nov. 17.
Art by Marian Hukom
For the latest in culture, fashion, beauty, and celebrities, subscribe to our weekly newsletter here  
Follow Preen on Facebook, Instagram, Twitter, YouTube, and Viber
Related stories:
Tony Labrusca can act, sing, and break the Internet
Netizens can't get enough of Angel Aquino and Tony Labrusca in Glorious
The inherent problems of having a May-December relationship
Your snap judgment about Janice-Gerald rumors says more about you