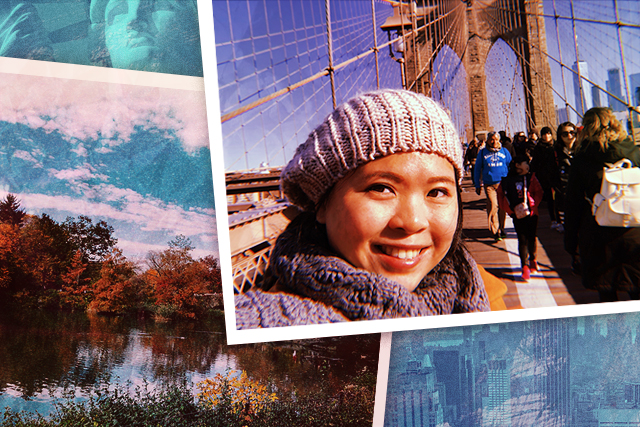 Here at Preen, we're fully aware that adult life doesn't always go as smoothly (and look as beautiful) as curated Instagram feeds. We all face challenges amidst all the good things. Meet Mikka Wee, a former food editor-turned-working gal in Singapore, who's about to share all the ups and downs that come with adulting and living. Welcome to Bless This Mess! 
I am in John F. Kennedy's Terminal 4, where I just polished a Shake Shack 'Shroom Burger, and I am now plowing through my malted chocolate shake, so thick that slurping it is a tedious feat. The shake alone contains roughly the same number of calories (if not, more) as one whole meal, but who cares? I'm in America; calories run here in excess. Not to mention, this is my second Shake Shack meal of the day. I'm not even a burger person, but when in New York…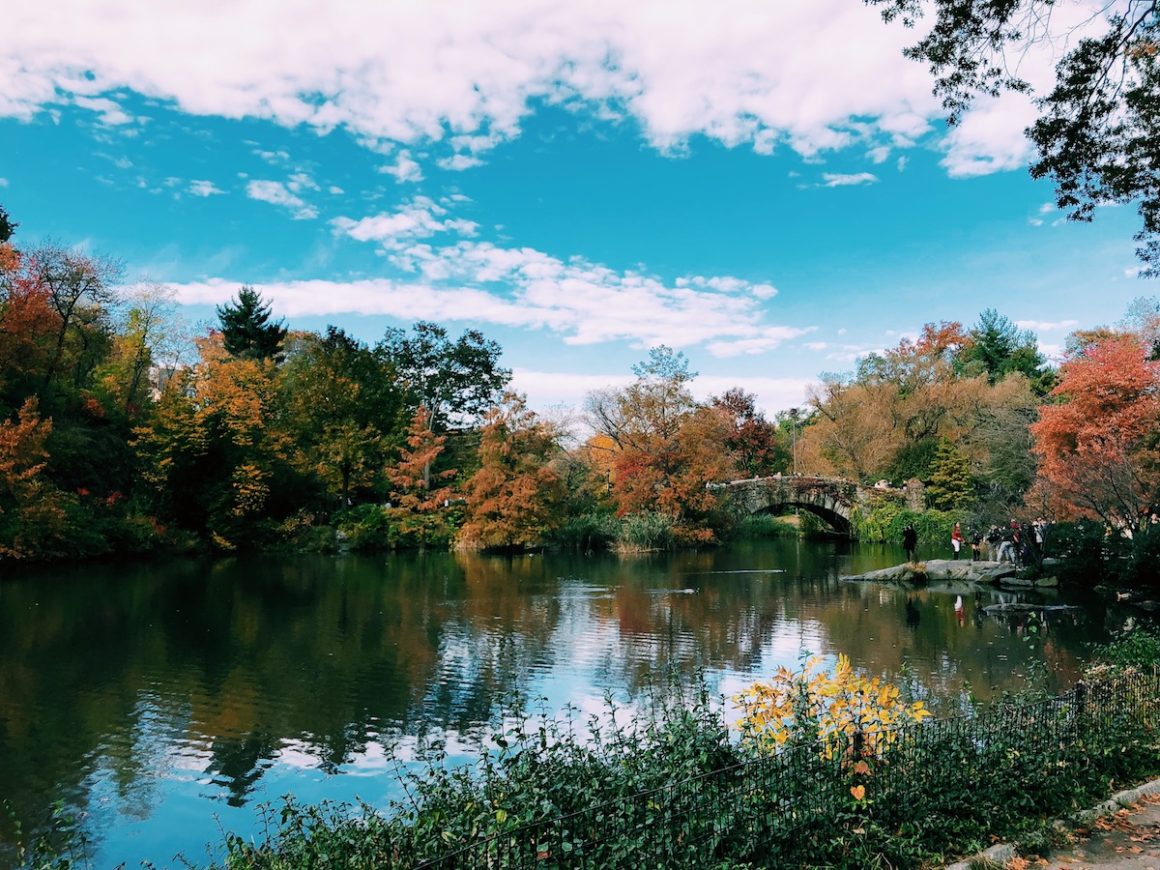 I am coming home after 11 days in New York City. In case you're curious, I traveled here alone to celebrate my 29th birthday, to watch Hamilton, and to brush up on my writing.
Oh, New York. Where do I even begin? The breadth and depth of this city runs wild with an electric current that's high voltage and extremely addicting. It's funny, because as an introvert, I find so much comfort and solace in a city so loud and so voracious.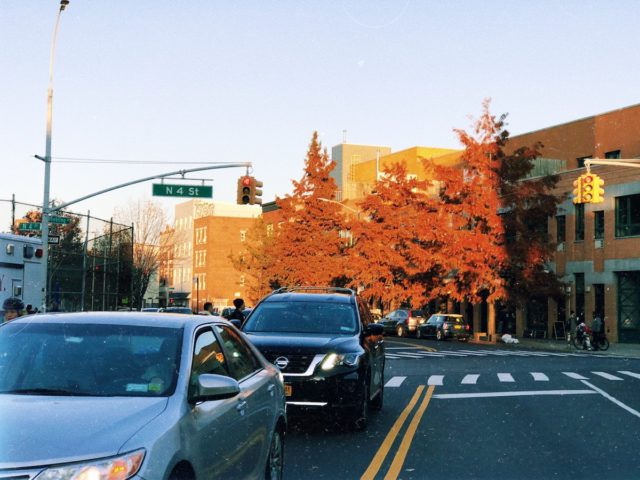 It's my first time here—so I did a bunch of touristy things like see the sights. The Brooklyn Bridge is an easy favorite. After settling in my Airbnb, I layered on sweaters, piled on a coat, and headed out to DUMBO, where I ordered the Luke's Lobster sampler and sat on a bench at the Brooklyn Bridge Park, overlooking the Brooklyn Bridge and the Manhattan Bridge. They were both in lights, and so was the rest of the city. Looking beyond the river, the buildings of Manhattan glowed with a promise of hope—"I'm on your side," New York seemed to tell me as the building lights flickered from a distance.
Joan Didion has a famous quote about New York that goes, "I was in love with New York. I do not mean 'love' in any colloquial way, I mean that I was in love with the city, the way you love the first person who ever touches you and you never love anyone quite that way again." Can I say the same about New York? Possibly. What I know for sure is that it changed a part of me the way you would slightly change the angle of a flower vase you have at home or tilt an image you are editing on one of your apps. Not everyone will notice, yet it is not thea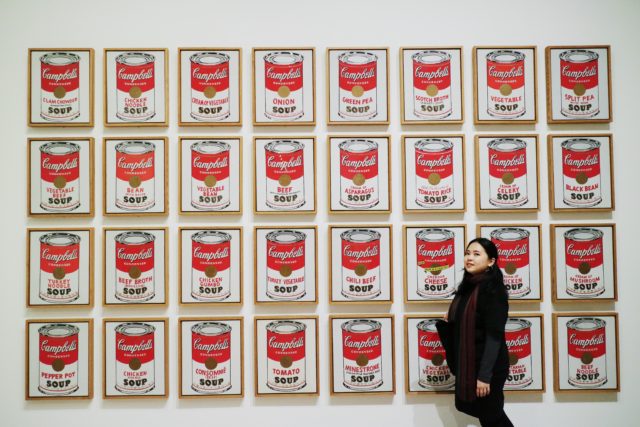 What I love about New York is that it is outspoken and brave. It could be brash and abrasive to a fault, but I'd rather take this than live repressed. I love its authenticity and brutal honesty—in this city, you can speak up as much as you want, and most of the time, people won't give a damn. It's a far cry from the countries I was brought up in—almost the exact reverse where there are certain unspoken rules with how one should live a life, but New York shakes that up until the lines are blurred—in a good way, I'd like to think.
I will urge you to go to New York if you haven't, because there really is no city in the world quite like it. During my last few hours in the city, I sat overlooking the skating rink at Bryant Park, orange leaves falling, fairy lights glowing, and I wondered, "Is there any city in the world that I've been to that could compare with this?" The answer is no. And in the loudness of it, there is so much gentleness, peace, and calm to be found. You can place yourself in a bubble, anywhere you are, and watch the world pass by through a New Yorker's hurried steps to work and the way the Metro turnstile seems to never stop spinning.Pho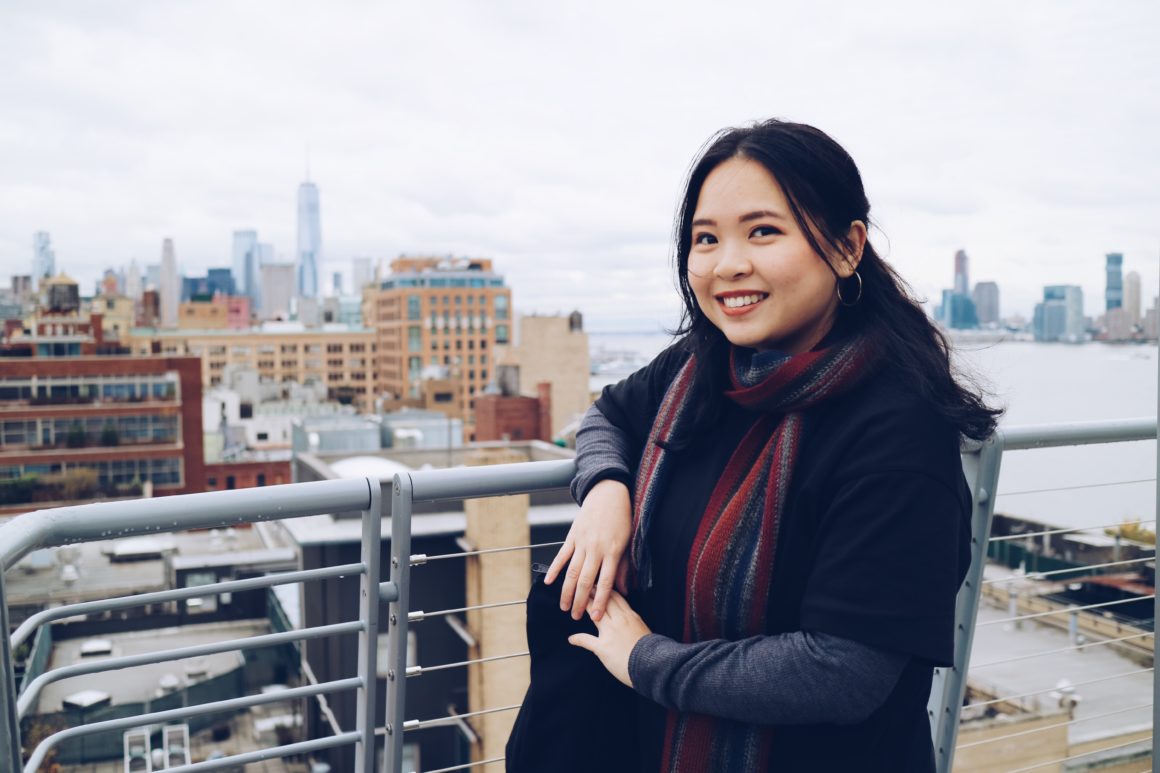 Yes, I fell in love with New York. It has easily become one of my favorite cities in the world. I have been telling my friends that we always see snippets of New York in photographs, television shows, and movies (lots of them), but to actually see the sights and feel the city's energy pulsating through your veins is beyond magical. I admit, no city has made me feel things the way New York has, to the point that I caught myself wiping away a few tears as I stood in the middle of Grand Central, taking and breathing everything in. It's impossible to not have a moment here.
My first New York was riveting, and I believe it's an adventure that would be tough to beat. Though it is not my favorite city for food, there is so much inspiration to be picked up wherever you go, so much diversity, so much energy. New York has awaken a part of me that's more determined now to live a more inspired, a more creative, and a more courageous life. It's impossible not to leave a piece of yourself in the city, but at the same time, there is so much of it that you take home with you. Oh, New York. How you delight me so.
Disclaimer: The views expressed here are solely those of the author in her private capacity and do not in any way represent the views of Preen.ph, or any other entity of the Inquirer Group of Companies.
Art by Marian Hukom
For the latest in culture, fashion, beauty, and celebrities, subscribe to our weekly newsletter here
Follow Preen on Facebook, Instagram, Twitter, YouTube, and Viber
Related stories:
Kelsey Merritt was featured in the 'New York Post'
Is a New York Christmas just all hype?
5 things from New York Fashion Week that made us feel FOMO
Pia Wurtzbach, Megan Young, and Kylie Verzosa play bodyguards in New York