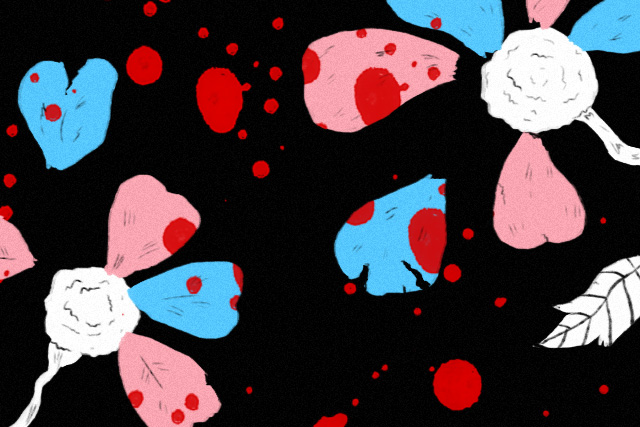 Today, we are one with the world in celebrating #TransDayOfRemembrance. We honor the lives of transgenders who have fallen victim to hate crimes. In the US, anti-transgender violence has become even more prevalent these days that the Human Rights Campaign now consider it an epidemic. Online, netizens show their support and concern for the community.
If you are out there and trans* I hope so hard that you feel safe, loved, and supported. You deserve it.#TDOR #TransDayOfRemembrance

— Naomi Rubin 🎀 Black Lives Matter (@naomiyaki) November 21, 2018
We have fought for so long, trans brothers and trans sisters, and we will keep fighting. Not for ourselves, but for those who come after us. We're here for you, and we aren't going anywhere. #TransDayOfRemembrance #TDOR2018

— Veronica 'Nikatine' Ripley 🌹 (@NikatinePrime) November 21, 2018
Today is #TransDayofRemembrance, a day to honor the memories and lives of those we have lost to anti-trans violence. It is a day to mourn, reflect, & bring visibility to the realities trans people face, but it's also a day to honor the brilliance and power of our community. #TDOR

— them. (@them) November 20, 2018
I wish this was not a thing. And fuck the fact that this violence is increasing, as is all manner of hate-fueled ignorance. #TransDayofRemembrancehttps://t.co/yZfhgK03FN

— Stina Marie (@stina_marie333) November 21, 2018
Here in our country, about 80 percent of Filipinos are Roman Catholic. But, as New York Times noted, although we are "dominated by conservative morals taught by the Roman Catholic Church, the Philippines is also one of Southeast Asia's most tolerant countries toward gay, lesbian, bisexual, and transgender people." True enough, a survey published by the Pew Research Center in 2014 found that 73 percent of Filipinos believe gay people and lesbians should be accepted by society, which reflect a progressive attitude comparable to first world countries like Britain and Italy—and even ahead of the US, where acceptance is at 60 percent. This is pretty impressive, especially in comparison to our neighboring countries Indonesia and Malaysia which only scored three percent and nine percent, respectively.
But as much as we want to celebrate, we can't ignore the fact that we still fall largely behind on laws that protect gays and transgenders. Sadly, according to the Philippine Corporate SOGIE Diversity & Inclusiveness Index 2018, even local companies have no policies against discrimination based on SOGIE. And without these laws and policies, members of the LGBTQ community in our country remain targets for discrimination or violence with impunity.
According to The New York Times, "41 transgender people were killed in the Philippines between 2008 and 2016, the highest rate in Southeast Asia, according to the Trans Murder Monitoring Project of the organization Transgender Europe. A study published in The Philippine Journal of Psychology in 2014 found that gay, lesbian, bisexual and transgender Filipinos were twice as likely to contemplate suicide as their heterosexual peers." Moreover, "For nearly 20 years, conservative politicians, backed by Catholic and evangelical groups, have thwarted anti-discrimination measures, arguing that they would infringe on people's right to religious expression."
One of these efforts is the SOGIE Bill, which seeks to end bias on the basis of sexual orientation, gender identity or expression. With an initial campaign that can be traced as far back as 2000 filed by the late Miriam Defensor-Santiago and Akbayan Representative Eta Rosales, it is now considered as one of the longest running bills in the country's history. It was finally passed on its final reading in the House of Representatives last year, but remain under deliberation in the Senate today, where it is being held up by the likes of Sen. Tito Sotto, the majority leader and a conservative Catholic. If the bill is not passed by the end of this Congress in 2019, it will effectively be killed.
This is why we should rally now more than ever to push for the bill. Let's not wait for the numbers to increase until we too deem it as an epidemic. We shouldn't stop at merely being tolerant of transgenders, but rather, wholly accepting of them and all members of the LGBTQ community—at least, enough to show them that they deserve the same right to live their lives as any of us—free from discrimination, and be treated with respect.
Art by Marian Hukom
For the latest in culture, fashion, beauty, and celebrities, subscribe to our weekly newsletter here  
Follow Preen on Facebook, Instagram, Twitter, YouTube, and Viber
Related stories:
A wake-up call for pinkwashing companies that don't have SOGIE policies
KaladKaren's experience is proof of how much we truly need the SOGIE Bill
Sen. Loren Legarda calls for immediate passage of the SOGIE bill
Let's continue to show that #LoveIsAllWeNeed for the SOGIE bill