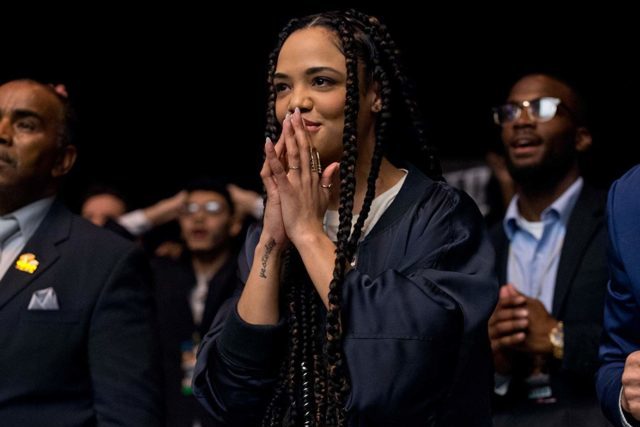 Boxing movies like Rocky tackle the personal battles of the protagonist, and how their newfound confidence will play into their final matches. It's the same with Creed II, starring Michael B. Jordan as Adonis Creed and Sylvester Stallone as Rocky Balboa.
Based on the trailers, this sequel has a sort of revenge plot as Adonis accepts a fight against Viktor Drago, son of Ivan Drago aka the boxer who killed Apollo Creed in Rocky IV. Throughout the movie, Adonis insists that he's doing the fight for his father and the whole "I'm trying to prove something" mindset. This is also a similar theme with Viktor, who wants to get back the respect of his countrymen by beating up his opponents. It's a masculinity fest, basically.
On the other hand, we have Bianca Taylor played by Tessa Thompson, who's a singer with a hearing impediment and also Adonis' fiancée. Since the first movie, she has been by his side during his fights. In Creed II though, as The Daily Show host Trevor Noah said, Bianca took on the hero role. It's true and we admire her character for it.
While Adonis gets into outbursts for not getting the support he wants for her fight against Viktor, Bianca keeps calm. You don't see her losing her cool one bit and she's there to remind Adonis, "Hey, you have a duty to your own family now" when he refuses to listen to his coaches. She's the voice of reason.
"We wanted to create a character that sort of bucked conventions," Tessa said of her character in an interview. "So often you see in these sports movies that the wife is the dutiful, like stand-by-her-man [type.] She's either fretting over him or scolding him for his trespasses. I do a fair amount of that in these movies, too because you kinda have to. But she has her own agency and have something she's after."
That said, you'll see Bianca following her dream of being a musician despite her disability, and she doesn't rely on Adonis for support. Even when she became a mother, she showed that she can handle things better than her husband-to-be. I think the only time she directly asked for help was when she asked Adonis to babysit their newborn (which was an adorable and sad five-minute scene, BTW).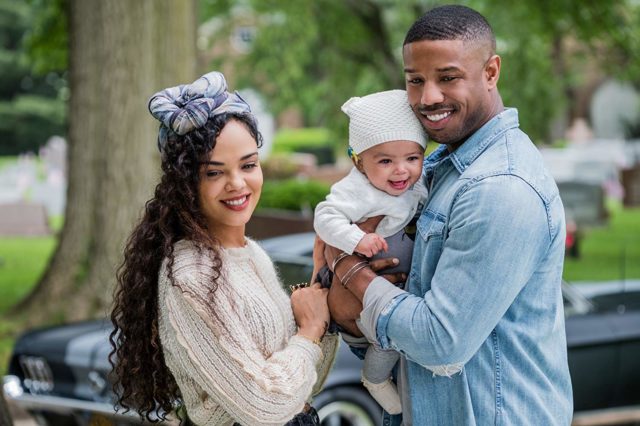 It's just so refreshing to see leading ladies becoming an integral part of a movie instead of a damsel in distress. It's the same with Michelle Williams in Venom where she did her thing and ultimately saved Eddie Brock. Bianca is a a determined, self-sufficient woman who will do everything for her loved ones—similar to Adonis' beliefs but less of the testosterone-filled anger.
Photos courtesy of Warner Bros. Pictures
For the latest in culture, fashion, beauty, and celebrities, subscribe to our weekly newsletter here
Follow Preen on Facebook, Instagram, Twitter, YouTube, and Viber
Related stories:
The real hero of Venom isn't Tom Hardy
Our thoughts on Hela, Marvel Cinematic Universe's first female villain
Janelle Monáe celebrates women while wearing vagina pants
Strong female leads in movies inspire us to break gender stereotypes