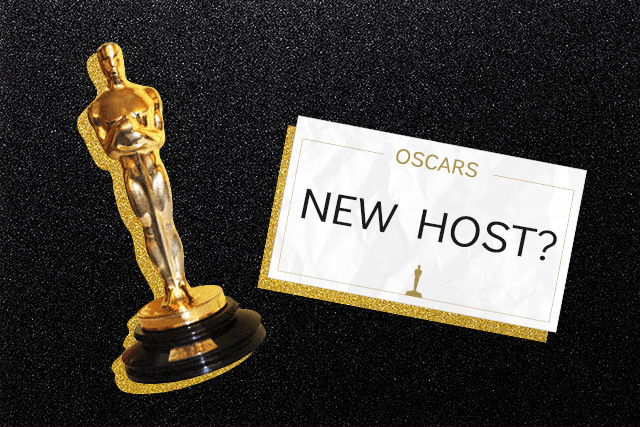 Awards season hasn't even started yet and already, there's drama. In case you haven't heard, the upcoming Oscars has found itself without a host. This came in the wake of the controversy which followed Kevin Hart, their initial choice for the job. The comedian has officially stepped down after his homophobic tweets and stand-up routines made nearly a decade ago resurfaced shortly after he accepted the "dream job."
https://twitter.com/benfraserlee/status/1070413541012893696
While he initially posted a series of Instagram videos to explain that he had grown since he made the comments, and refused to apologize per the Academy's demand, he has since expressed sincere apologies to the LGBTQ community for his "insenstive words," in addition to stepping down to avoid being a "distraction on a night that should be celebrated by so many amazing talented artists."
I have made the choice to step down from hosting this year's Oscar's….this is because I do not want to be a distraction on a night that should be celebrated by so many amazing talented artists. I sincerely apologize to the LGBTQ community for my insensitive words from my past.

— Kevin Hart (@KevinHart4real) December 7, 2018
While some consider this a closure for that particular controversy, we still have a dilemma on our hands. So for the people behind the Oscars who are responsible for choosing a host, and are on the lookout for personalities who don't have a history of ~problematic~ tweets or actions, here's a list of names we and the Internet think can do an amazing job at the awards night—sans homophobic slurs.
Tiffany Haddish
Tiffany is a comedian and actress who can certainly fill the job her Night School co-star left. You probably know her from the 2017 award-winning movie Girls Trip. She was also the first African-American female comedian to ever guest-host SNL, an appearance which earned her her first Emmy for Outstanding Guest Actress in a Comedy Series category. Not to mention, she could be a Grammy Award winner as she was nominated for best spoken-word album for the audiobook version of her memoir, The Last Black Unicorn.
LET TIFFANY HADDISH DO IT!!!

— Jamie Paisley (@JamiePaisley89) December 7, 2018
Maya Rudolph
We bet Maya Rudolph can liven up the Oscars stage with her comedic genius. SNL fans would agree she is the master of impressions and a formidable actress. Plus, who can forget her and Tiffany Haddish's Oscars participation last year? The two brought life to the ceremony with their extended gag as they announced the awards for documentary and live-action short.
call Maya Rudolph you cowards #Oscars #hostgate

— Candice Frederick (@ReelTalker) December 7, 2018
Regina Hall
The actress behind the successful Scary Movie franchise can definitely bring something different into the prestigious awards night. Incidentally, she has also starred alongside Kevin Hart in the romantic-comedy film About Last Night released in 2014—a performance which earned her rave reviews from critics.
Moving on. Dear @TheAcademy, can y'all please get Regina Hall to host the #Oscars. She is HILARIOUS and would kill it. pic.twitter.com/eV7ZF1vfZQ

— Britni Danielle (@BritniDWrites) December 7, 2018
Melissa McCarthy
Melissa has proven herself a versatile actress, with a two-time Primetime Emmy Award winner, and several nominations for a Golden Globe, Screen Actors Guild, BAFTA, and the Academy Award for Best Supporting Actress, among others. Plus, her brand of comedy is gold. I mean, have you watched Bridesmaids and Tammy?
https://twitter.com/michaelianblack/status/1071038550135750656
Chrissy Teigen
Our girl Chrissy Teigen nominated herself as the new host and not gonna lie, that sounds amazing. I mean, just by sitting and reacting, she's always a hit at awards shows and somehow manages to make the mostly monotonous atmosphere of the night a hundred times better. She's as real as it gets, and who knows, another fave meme might be born from her Oscars hosting gig too.
Billy Eichner
Obviously, I was gunning for an all-woman list here, but Billy Eichner is too good a choice to pass up. A lot of netizens agree he is perfect for the job. Not only is he a great actor, producer and comedian, but as a man in that industry who's also part of the LGBT community, is woke and isn't afraid to say what's on his mind.
Many of us have jokes/tweets we regret. I'm ok with tasteless jokes, depending on context. What bothers me about these is you can tell its not just a joke-there's real truth, anger & fear behind these. I hope Kevin's thinking has evolved since 2011. 🌈 https://t.co/U1YgnCyByt

— billy eichner (@billyeichner) December 6, 2018
Just let Billy Eichner host it already this is ridiculous.

— Calvin (@calvinstowell) December 7, 2018