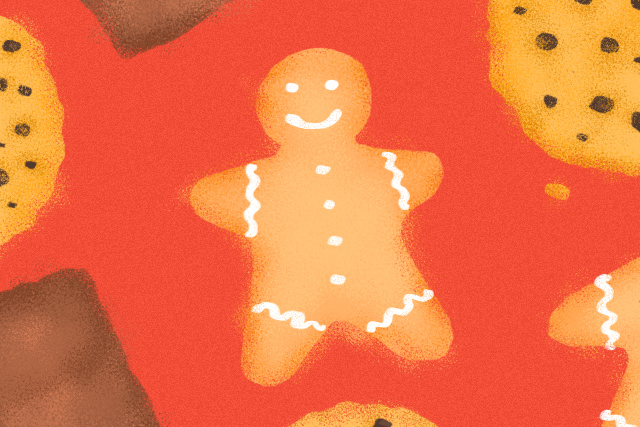 Christmas is around the corner, we can almost taste it. Speaking of taste, one thing we're all surely excited about come the holidays is food. The festive season is like one giant fiesta, which means treats are a significant part of it. There are the quintessential holiday food like bibingka, lechon, and of course, pastries. If you have a sweet-tooth, check out these local bakeries and pastry shops sure to satisfy your holiday cravings in a jiffy.
Jesbakes
Jesbakes offers a range of delectable homemade pastries, from ensaymadas, spiced pumpkin loaves, to different types of cakes. They also release special edition treats for the holiday, like the maple cinnamon star cookies which smell like pancakes and taste like maple cinnamon rolls, as well as the classic gingerbread cookies. Theirs are soft in the center, crisp on the edges, and spiced and sweetened with molasses and brown sugar. Available at Respite, Quezon City.
Moodbake
If cookies are your weakness, then make sure you try Moodbake. Liz Uy's baby, this cookie business is still fairly new, but the reviews are already phenomenal. If you prefer the chooey and chocolatey kind, you might find this your new favorite cookie. Be warned though, they say it's totally addictive. Available at Artesania Furniture, Makati City.
Casa San Luis pastries
CSL is most known for their fruitcakes, which has been dubbed as number one in the metro. So if that's a must-have treat on your noche buena feast, make sure to get yours from them. Understandably, the holidays are an especially busy time at the kitchen of Carmela Agosta, the owner, so make sure to order early. Available online.
Dessert Du Jour
The star of crepe cake, or properly referred to as the Gateau de Crepe made by Mara. Another best seller is their "dessert finger foods." This includes their homemade oreos (aka faux-reos), chocolate sandwich cookies, and the Belgian brownie bites, a delightful cocoa walnut. "These are my ultimate top-sellers during the holidays, next to the crepe cake of course," Mara de la Rama-Poblete tells Dessert Comes First.  Available at Ecology Village, Makati.
The Rabbit Hole
https://www.instagram.com/p/BqlndceFqMH/
The holidays mean we get pretty lax about our diet (more than the usual, that is). But if you're really conscious and trying to be strong (good for you!), why not try The Rabbit Hole's avocado cheesecake? It's keto, so you can feast on this festive treat all you want without feeling guilty. You don't even have to share. Promise we won't judge. Available at The Podium.
The Delightful Miss Joyce
Miss Joyce is an artisan wedding cake designer and local pastry chef. If you want one of her pretty creations, we recommend the food for the gods. It's a Christmas classic, and one which you can gift to a loved one. Or, you know, keep them all to yourself. That works too. Available online.
Classic Confections
Classic Confections has already established itself as one of the best bake shops around. For Christmas, don't miss out on their offer of holiday cakes like White Chocolate Cheesecake and Chocolate Pecan Pie. But if you want an assortment of goodies, opt for their Classic Confections Holiday Gift Basket which includes chocolate-covered cornflakes, almond crunch, and pinwheel and sugar cookies, among others. Available at Nono's, Glorietta 2.
Costa Brava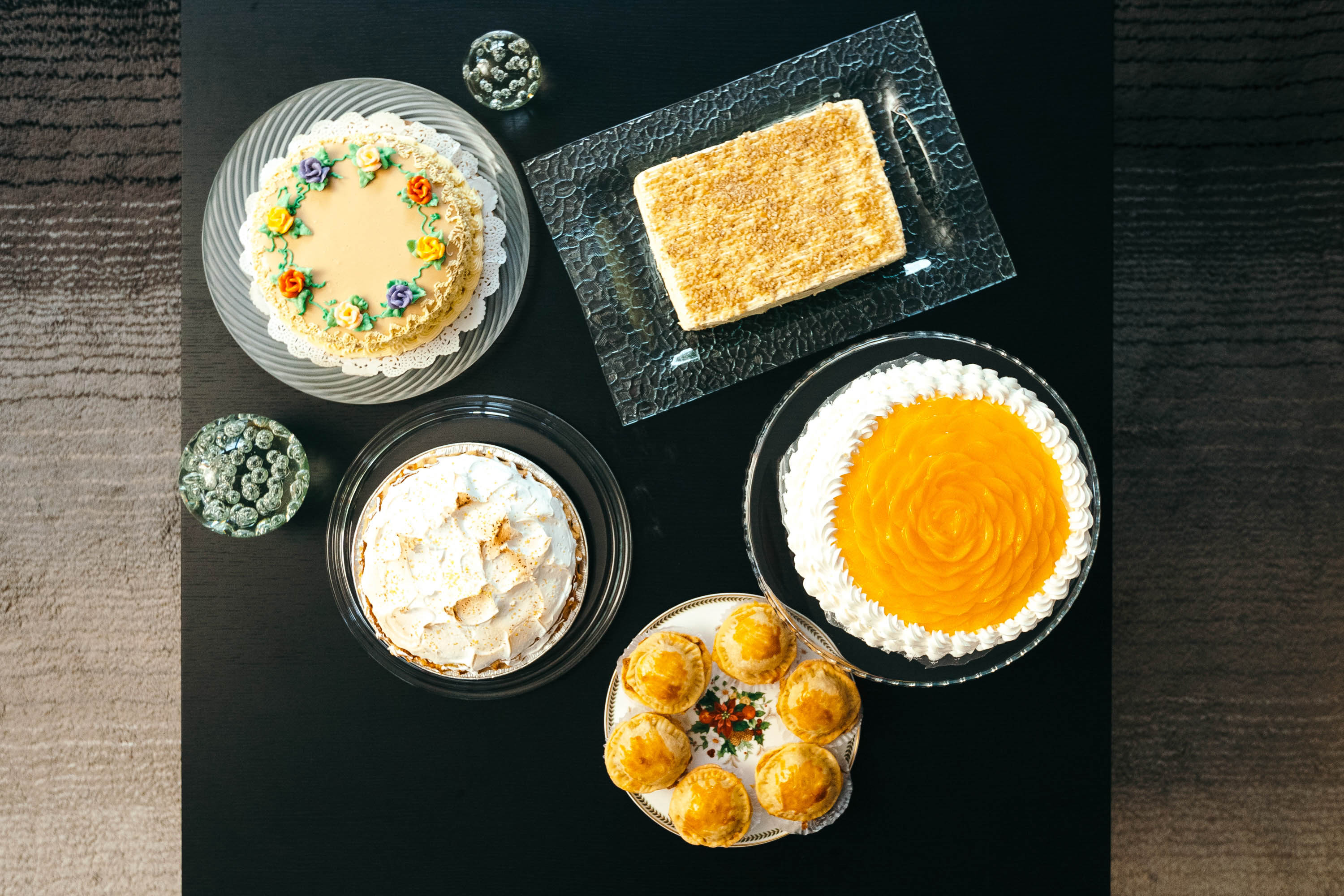 Costa Brava's caramel cakes are good for any season. TBH, we'll take any excuse to get our hands on this freshly-baked, melt-in-your-mouth-goodness-with-just-the-right-amount-of-sweetness slice of heaven, and Christmas is just as good as any. We'll take two, please. Available at Polaris St., Makati.
Art by Marian Hukom