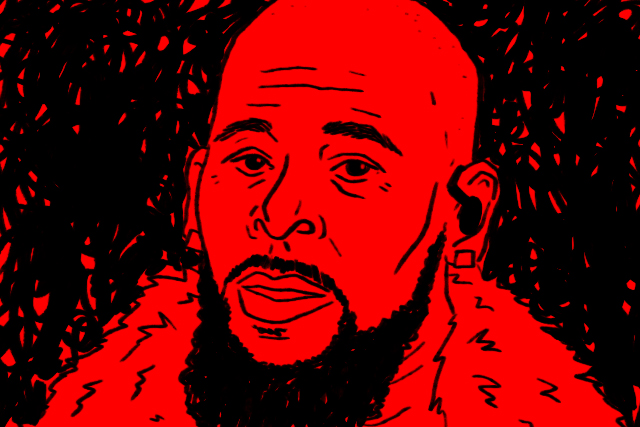 This column may contain strong language, sexual content, adult humor, and other themes that may not be suitable for minors. Parental guidance is strongly advised.
Meet the latest addition to the #TimesUp class of 2019: R. Kelly.
Like Bill Cosby, Harvey Weinstein, and countless others before him, the R&B celebrity and his sexually abusive ways were whispered about for decades. A Svengali-like manipulator and predator of women who liked them young–he secretly wed the late singer Aaliyah when she was only 15–he managed to survive allegations of sexual misconduct dating back to 1994, not to mention evade conviction for several arrests related to charges of child pornography that he himself filmed.
But he molded some of these underage girls into stars, guiding them along their careers, producing their hit records, even marrying some of them. What an absolutely stellar… scumbag.
Finally, there may be some public reckoning. As The Daily Show's host Trevor Noah pointed out, "The #MeToo movement has exposed many powerful men who have used their positions to get away with sexual assault. But there is one person that has consistently avoided punishment, even as he racked up tons of allegations: R. Kelly. But now that may finally be changing."
He has survived thus far with his career intact, his reputation in the music industry largely unchallenged, and his wealth pretty much unaffected. His victims, on the other hand, continue to struggle to survive in the aftermath of the horror he wrought upon their lives. Some of them have come forward: ex-wives, ex-girlfriends, ex-dates, bravely telling their stories in a six-part docuseries which aired on Lifetime recently, aptly called Surviving R. Kelly. They include Kelly's ex-wife Andrea Kelly, as well as Jerhonda Pace, Kitti Jones, Asante McGee, Lisa Van Allen, singer Sparkle, and many more.
Kelly, unsurprisingly, deployed his lawyers to threaten the network with a lawsuit, claiming the special was "packed with lies."
It's almost a cruel joke that the man who wrote and sang "I Believe I Can Fly," an ode to seeming invincibility which became a hit in 1996, seems himself invincible in the light of all the allegations hounding him for years. His lawyers succeeded in getting the child pornography charges dropped on technicalities: the police lacked sufficient evidence to justify a search in a 2002 to 2004 case in which a camera was seized during the arrest, which allegedly showed R. Kelly having sex with an underage girl.
In an earlier case, he was charged with 21 counts of making child porn that consisted, according to the BBC, "of intercourse, oral sex, urination, and other sexual acts. The Chicago police accused him of videotaping each of these acts and enticing a minor to participate in them. All of the charges related to one girl." Kelly was 35. The girl was not yet 18.
After Surviving R. Kelly was aired, the US National Sexual Assault Hotline reported a spike in calls, which is indicative of the passionate response of the public to the series. And yet, there were people who still continued to listen and download his music. According to The Blast, R. Kelly's Spotify streams surged by 16 percent since the series aired on Jan. 3.
Mainstream media didn't help things much when, for instance, discussing the docuseries, CBS This Morning chose to show R. Kelly's "Ignition" music video at the end of the segment. The Daily Show correspondent Roy Wood, Jr. said, quite correctly, "You can't talk about R. Kelly's supposed crimes, then play 'Ignition.'" That song is irresistible. You're sitting there watching the news all angry. 'How could this monster prey on these innocent— oh my God, that's my jam.'"
He's right, it's a darn sexy song, and it's almost impossible not to respond to it. But knowing what we know now, and hearing these women speak of the years of unspeakable sexual abuse and coercion he inflicted upon them, it's difficult to separate the song from the monster. The trailer for the docuseries alone is harrowing to watch. His ex-wife Drea Kelly recounted how, when he was about to get abusive, she would see the signs in his face. "His pupils would dilate, and his shoulders would almost round and I used to say he started to look like a cobra to me."
"If I didn't get out of there," said Kitti Jones, "I would either end up killing myself or he would end up killing me."
Stories about R. Kelly have persisted since 1994. Sadly, the arc of these stories is depressingly familiar. No one took these women and their trauma seriously. Many were terrified to speak out and press charges because of the power he wielded in the industry. And many feared for their lives. And yet, very few major artists agreed to participate in the docuseries. John Legend is one of the notable exceptions. He said, "R. Kelly has brought so much pain to so many people. #TimesUp for R. Kelly."
All of a sudden Legend is being hailed as exceptionally brave for appearing on the show.
Kudos to Legend for speaking out, but in yet another example of how dangerously entrenched misogyny is in our culture, what he said suddenly carries weight because he is a man, and what a man says is of far more import than anything a woman might say.
Legend himself acknowledges that what he did was the bare minimum, which should be the standard of decency that everyone must be held to. On Twitter he wrote: "To everyone telling me how courageous I am for appearing in the doc, it didn't feel risky at all. I believe these women and don't give a fuck about protecting a serial rapist. Easy decision."
Would that all men embodied the basic decency of John Legend. And that all the R. Kelly's of this world be hauled off to jail and made accountable for their actions
B. Wiser is the author of Making Love in Spanish, a novel published by Anvil Publishing and available in National Book Store and Powerbooks, as well as online. When not assuming her Sasha Fierce alter-ego, she takes on the role of serious journalist and media consultant. 
For comments and questions, e-mail [email protected].
Disclaimer: The views expressed here are solely those of the author in her private capacity and do not in any way represent the views of Preen.ph, or any other entity of the Inquirer Group of Companies.
Art by Marian Hukom
For the latest in culture, fashion, beauty, and celebrities, subscribe to our weekly newsletter here  
Follow Preen on Facebook, Instagram, Twitter, YouTube, and Viber
Related stories:
Why did it take so long for people to take the R. Kelly controversies seriously?
Lady Gaga speaks up about working with R. Kelly
R. Kelly is definitely not sorry about preying on underage girls
R. Kelly is allegedly holding women against their will in a "sex cult"