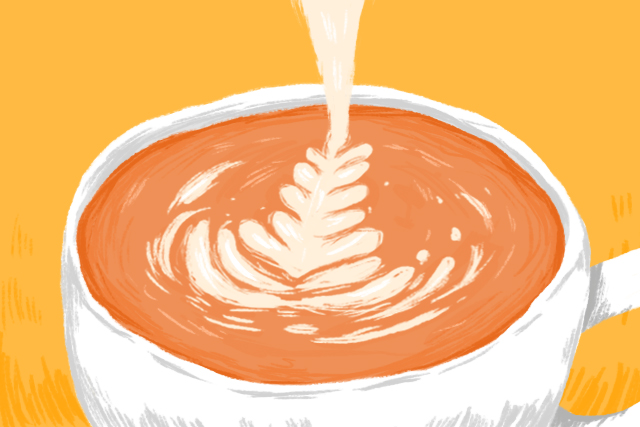 Probably one of the most enduring relationships I have is with coffee. I have been drinking since I was a kid. I've always disliked milk, but would always sneak a sip or two from my mother's cup of steaming hot coffee every morning before I went to school. With the rich coffee culture present in our country, I'm sure I'm not the only one who's obsessed with the beverage.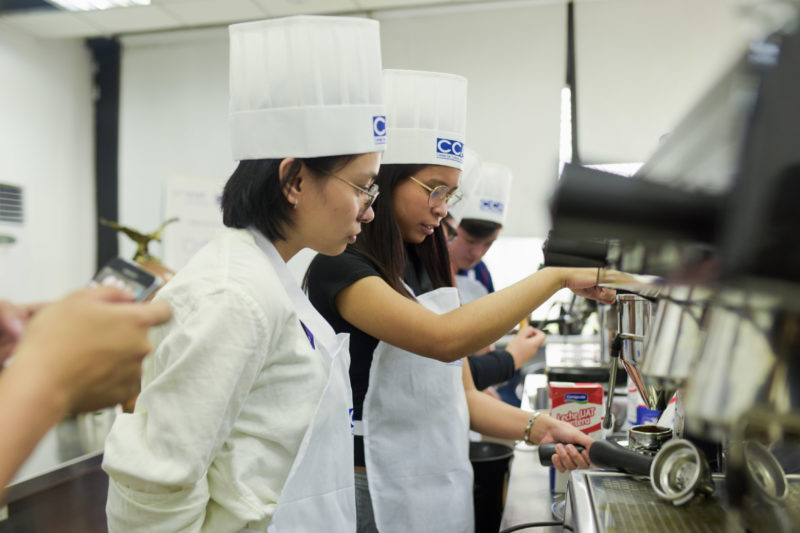 Yesterday, I had the honor of attending a workshop hosted by TELUS International Philippines in partnership with the Center for Culinary Arts. In order to provide an avenue to fuel their team members' thirst for knowledge and help them pursue their passions, TIP established the TELUS International University (TIU) which offers various programs and initiatives, including short courses. Unsurprisingly, TIP Manager for Learning and Development Frederick Estacio, revealed that one of the most popular short courses TIU offers is a coffee barista course, which is what I got to try.
Through the workshop, helmed by Chefs Trisha Ocampo and Zaldy Mangalaig, I realized that though coffee has been an essential part of my life, I don't really know much about it. It turns out, there is a lot to be learned—from its history, to different types, to shifting coffee trends. True enough, like sir Frederick mentioned, my coffee drinking experience was elevated once there was further understanding in the craft behind it.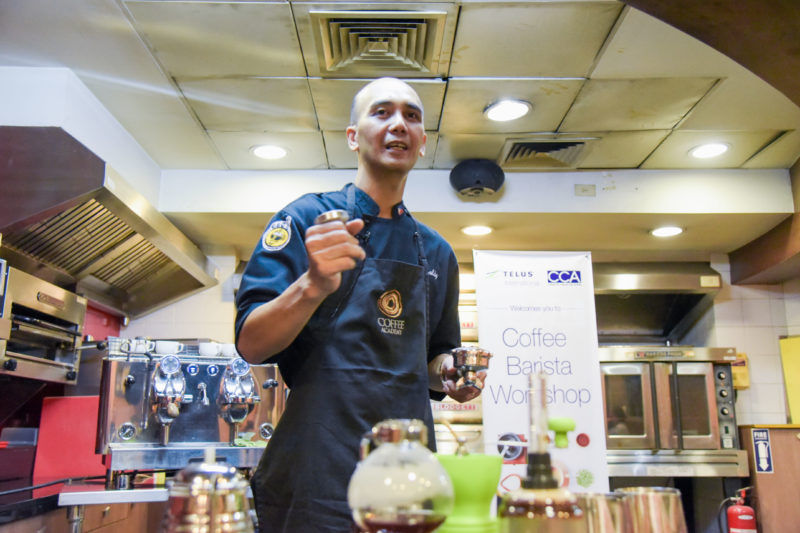 Apart from the technical knowledge on the right way to prepare coffee, just as cafés do it, Chef Zaldy Mangaliag also shared with us a recipe we can try at home: spicy mochaccino.  
Ingredients:
40g choco powder
15 ml caramel sauce
10 g butter
1 sili labuyo
30 mk cream
1 orange slice
2 cups milk
1 espresso shot
Procedure:
Heat the choco powder and butter in a pan.

Add the caramel sauce, cream,

siling labuyo

, orange slice, and 1 cup of milk.

Stir until the choco powder is fully melted, then set aside. 

Make foam milk

by pouring milk into a lidded jar, shaking it for 30 to 60 seconds, then microwave for 30 seconds.

In a cup with the espresso shot, pour the contents of the mixture then the foamed milk.

Decorate as you please and enjoy!
If you want to know more, or take a similar course, visit Telus' or CCA's site.
Art by Marian Hukom
Photos by Telus International Philippines
For the latest in culture, fashion, beauty, and celebrities, subscribe to our weekly newsletter here  
Follow Preen on Facebook, Instagram, Twitter, YouTube, and Viber
Related stories:
There's no autumn here but we're finally getting pumpkin spice lattes
This is why cold brew is better than iced coffee
Make your morning coffee less basic
From plated desserts to cups of coffee, these cafes are Instagram worthy