We've all encountered a Maeve Wiley in our lives. She's the "bad girl" in Sex Education who has a less-than-ideal reputation in school. But when you get to know her, she's still as tough as you'd imagine her, and she's also willing to help those in need. You can say she's the textbook misunderstood character in every teen comedy-drama.
Maeve is also outspoken, especially with topics involving sex and the basic women's rights that teenagers deal with in and out of school. The actress who plays her, Emma Mackey, is the same when it comes to the importance of sex education in everyone's lives.
Like many of us, Emma admits that Biology class was the only "sex education" she had as a teen. "For me, [it] was very two-dimensional," she tells Preen.ph. "We only spoke about anatomy and reproduction. Like a lot of people, I really wish this show had existed when I was a teenager. But I'm so glad it does now!"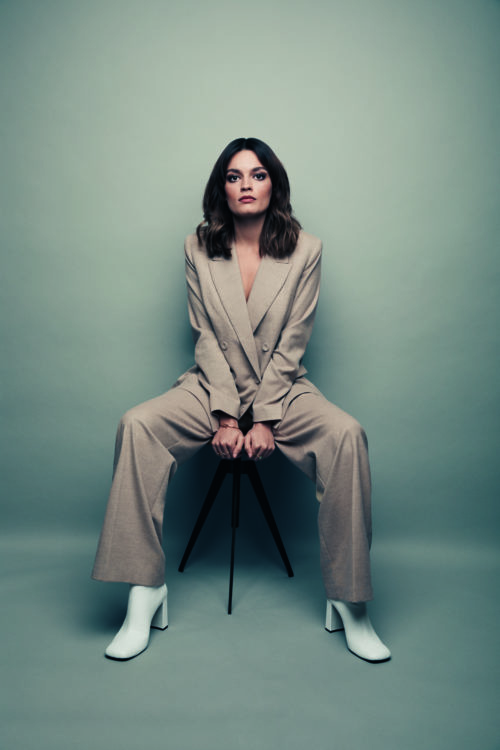 The topic of sex shouldn't just stop in the classroom or in your OB-GYN's office. As Sex Education would highlight, it's a conversation between partners and even our parents if they're open-minded about the topic. Emma acknowledges that it isn't easy to talk about because of how people have approached it, which is mostly done with awkwardness. (For example: The headmaster in Sex Education who can't even say "penis" and "menstruation.")
The only way to normalize the conversation surrounding it is to put it out there. "Communication at all levels is essential," Emma says. That sounds like something Otis (Asa Butterfield) would advise his classmates. When asked if Emma sees Maeve as a sex-therapist-to-be, she tells us, "Maeve is very perceptive and grounded, but she's more 'tough love' than non-judgmental and patient so I don't think she's sex-therapist material."
Yup, this is your confirmation that Maeve might not become like Otis in the upcoming season, which is beginning production this spring in the UK. There's still time to change her mind, though.
The role of women in Sex Education
Maeve isn't the only strong female character in the series, but she is someone who's willing to stick her neck out for her classmates. If you haven't seen Sex Education, it tackles more than R-rated sex. It also sheds light on LGBTQ+ discrimination and how young women are shamed in various ways.
"The show definitely has a lot of strong leading women at its helm so I would hope that the young women watching it feel more confident," Emma tells us. "I want them to know they are never a burden, that they never need to apologize for being themselves, and that they have the power to do anything they want to do in life."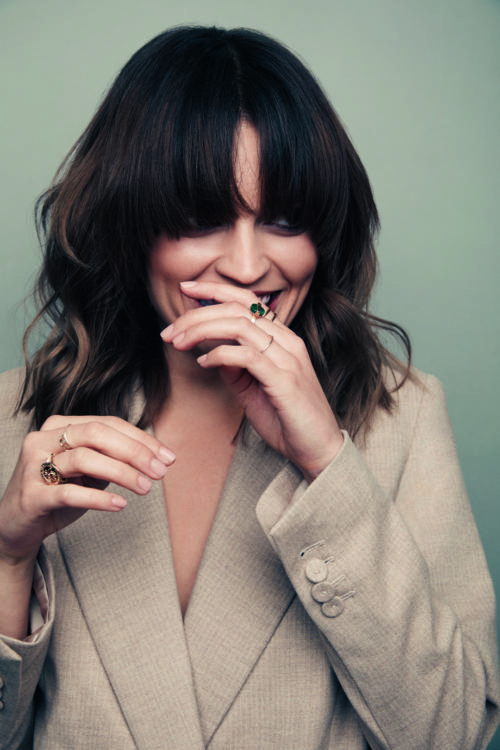 When asked about what she wants to happen in the next season of Sex Education, Emma wants more female friendships being developed. It's only right since the show contains catty fights between the ~popular~ girls and the outcasts. And I'm not going to lie, my heart melted in that one episode where they all put aside their differences to stand up for a female classmate.
Emma has one more request: "I would also love for the show to keep exploring the idea of toxic masculinity and how to break that down."
Art by Marian Hukom
Photos courtesy of Netflix
For the latest in culture, fashion, beauty, and celebrities, subscribe to our weekly newsletter here  
Follow Preen on Facebook, Instagram, Twitter, YouTube, and Viber
Related stories:
Looking past the sex scenes in Sex Education
What I didn't learn in sex education but should have
What are the three moves to make a woman orgasm?
Fans have a lot of feelings about Netflix's new series based on Selena Quintanilla's life