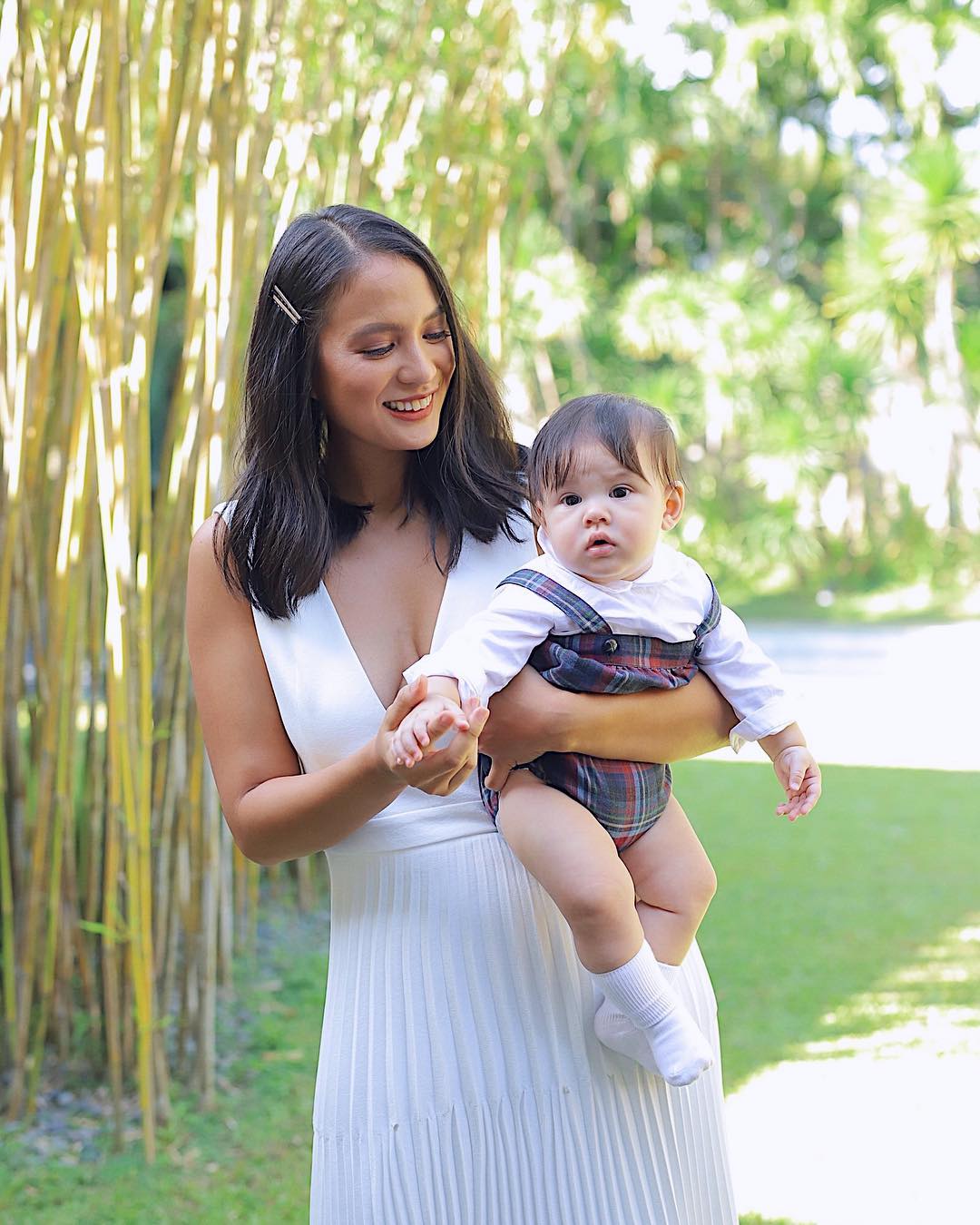 Isabelle Daza has always been real especially when it comes to her pre- and post-pregnancy journey. Her reason? She wanted people to be inspired and to realize that it may be tough, but it certainly is doable. 
It was February 2018 when Isabelle posted about feeling down because she has gained to much weight throughout her 36 weeks of pregnancy. This time at 10 months postpartum, she posted a video that showed her entire journey—with tears and all. 
During the last few weeks of her pregnancy, Isabelle went through a lot of things like finding out that her baby had triple cord coil and that she had gestational diabetes. Because of this, she had to go through a cesarian birth instead of her original plan to go for a natural birth. 
She went in-depth and talked about her struggles mentally and physically, she talked about her frustrations, she talked about the sacrifices. At the 5:18 mark, she brought up questions on what postpartum feels like and admits that the real issue for her is her weight—she teared up when she said that she felt insecure even at a time when everyone would just talk about loving your own body. 
Eventually, she signed up for regular workout sessions with her trainer Arnold Aninion which basically focused on weight training. She also took up calisthenics and basically got a lot more strict with her food intake by doing a specific macro-nutrient diet. 
Out of everything that Isabelle shared we learned the following: 
1. Always be consistent
Do your workouts and stick to your diet. It doesn't always have to be intense, as long as you do it for the long run. Heck, she even said that there are times when she would only do one pull-up and that's fine. If you want to take it slow, just do something active to make sure you get your body moving. 
2. Take time for yourself
Pressure is real, yes. But as mentioned above, Isabelle took breaks because she also needs to rest and recover. Listen to your body and know when to take a step back. In those times, Isabelle would meditate—this was also a struggle because she always wanted to check her phone (ahem, we can relate!) 
3. It's always hard work
It's not easy to reach goals, but when you set your mind into it, you can totally do it. Isabelle knew she wanted to be healthy physically and mentally, and so she would remind herself that every day even when it gets incredibly tough. Surround yourself with friends who have similar goals so you can push each other to reach them! 
We said this before and we'll say it again—thank God for women like Isabelle who can get real and raw with what a lot of mothers go through. 
For more stories about parenting, pregnancy, and more, feel free to browse our Momhood section. 
Photo courtesy of Isabelle Daza's Instagram account
For the latest in culture, fashion, beauty, and celebrities, subscribe to our weekly newsletter here  
Follow Preen on Facebook, Instagram, Twitter, YouTube, and Viber
Related stories:
Isabelle Daza gets real with baby weight gain
Rica Peralejo uses pregnancy announcement to educate moms who've miscarried
Isabelle Daza shows her son's face on social media for the first time
Bianca Gonzalez-Intal gets real about her not so easy pregnancy