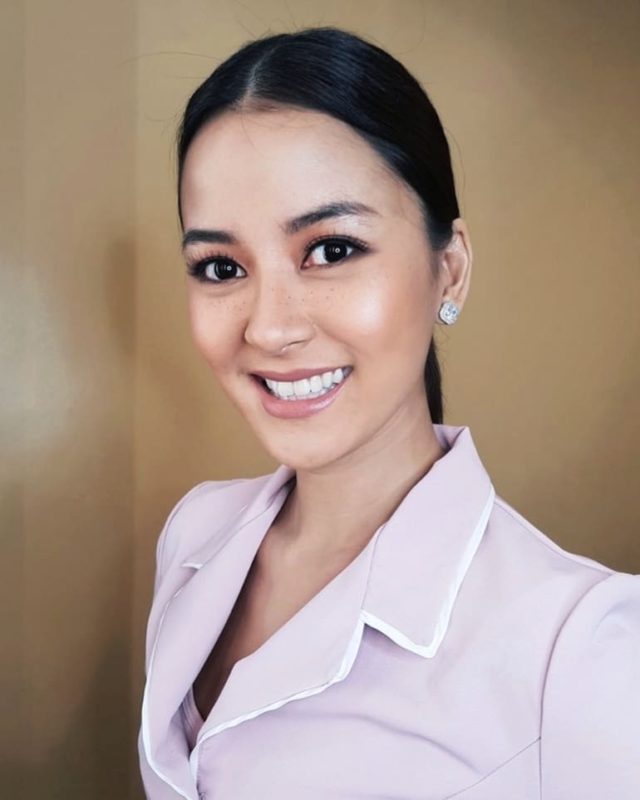 Just four days ago, Bianca Gonzalez-Intal announced that she's pregnant with baby number two. In the video you'll see baby Lucia talking to Bianca's growing baby bump.
Despite this blessing, Bianca also got real about the not so breezy pregnancy so far. In another Instagram post she said, "This is pretty much how I looked every single day during the first four months of my pregnancy."
She continued, "It wasn't morning sickness nor evening sickness, it was all day, all night sickness. I would vomit eight to 10 times every day and I lost nine pounds. Hyperemesis gravidarum, they call it, and apparently Kate Middleton and Ayesha Curry both had it just recently." Even if she was having a tough time, she stayed strong. "I still went to work, did meetings, saw friends, and none of them had any idea that my bathroom breaks would be to vomit."
She also explained that this didn't happen during her first pregnancy. "When I was pregnant with Lucia, it was [so] easy. I felt like I aced it! It was so effortless, I didn't feel any uneasiness at all." And, according to her doctor, she shouldn't have anything to worry about. "Tere helped me focus on the brighter side of things by reminding me that my nausea was a sign that my pregnancy hormones are strong, therefore good for the baby."
She ended her post on a positive note addressing other mothers, "Cheers to all other mommas who are going through the same thing, or who have been through this, too! Truly the toughest job in the world."  
Kudos to you, Bianca for sharing all sides of pregnancy and sending an optimistic message to other moms. We're also happy to hear that your baby is healthy. We can't wait to meet him/her soon!
Photo courtesy of Bianca Gonzales-Intal's Instagram account
Follow Preen on Facebook, Instagram, Twitter, YouTube, and Viber
Related stories:
Kylie Padilla suffered from postpartum depression after giving birth to baby Alas
Why Iya Villania still chooses to do CrossFit while pregnant
Are Anne Curtis and Erwan Heussaff planning on having their first child soon?
Heart Evangelista is pregnant and she already made a "mommyhood" highlight