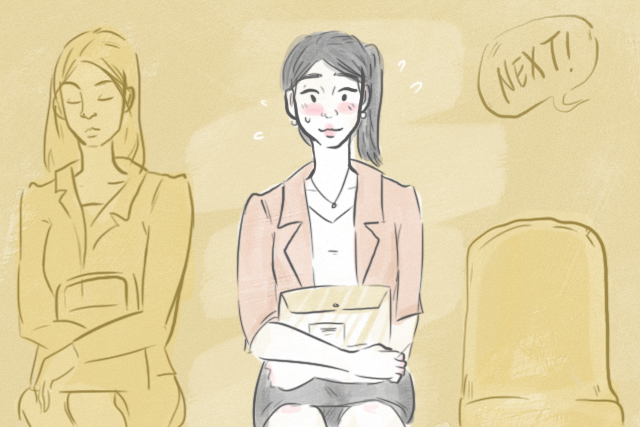 It's officially job hunting season. I say this because all I see on my social media feed and chat groups are about applications. (Shout-out to my friends who asked me to proofread their cover letters.) The people who are looking for work are a mix of new graduates and those that are simply looking for another job. Regardless, there are still some who seem to forget a few things before heading to the interview. We don't just mean the essentials like your resumé and portfolio, but also the small yet crucial items. Now we're giving you a quick list of things to bring, plus tips to prepare you for what's to come.
Put all your papers in one place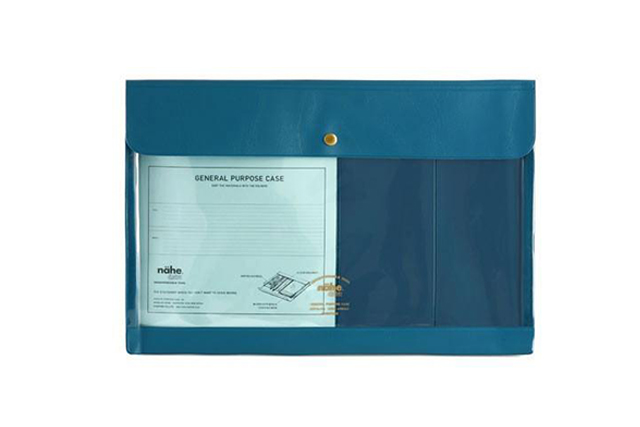 This will lessen the hassle of digging around your bag for the needed paperwork. Place your resumé, portfolio, and cover letter in an envelope or a folder that's easy handcarry or put in your bag. We suggest getting this A4-sized case from Nahe, which comes in a variety of colors (and sizes if you want something bigger or smaller), and it also has a transparent front. Just make sure you don't leave this anywhere, okay? Available at Scribe, Glorietta 4.
Carry a spacious tote handbag if needed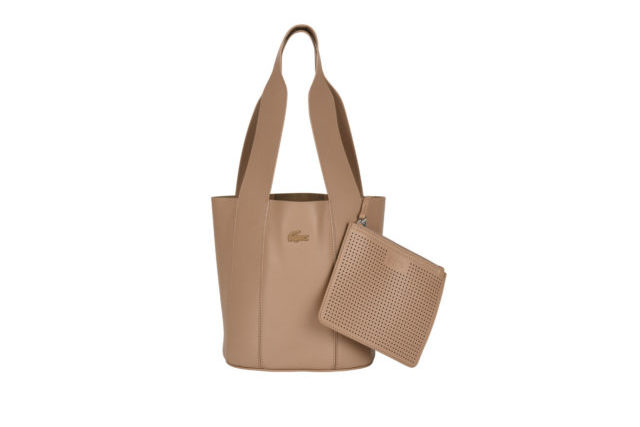 I say "if needed" because there are some who can survive a day with smaller-sized bags. But if you have a lot of stuff on-hand, it's best to carry a spacious bag, especially if you're commuting somewhere. If you need bag recommendations, we have a list of work-appropriate bags. You can also check out this leather bucket bag from Lacoste's latest collection. Available at Shangri-La Plaza.
Store your files in a USB
When you're going office-hopping, it's important that you have a USB with your files in it. Just in case you need to print something while on the go. This is also handy if you suddenly forget your envelope of papers somewhere. [Knocks on wood]
Don't—I repeat, DON'T—forget a pen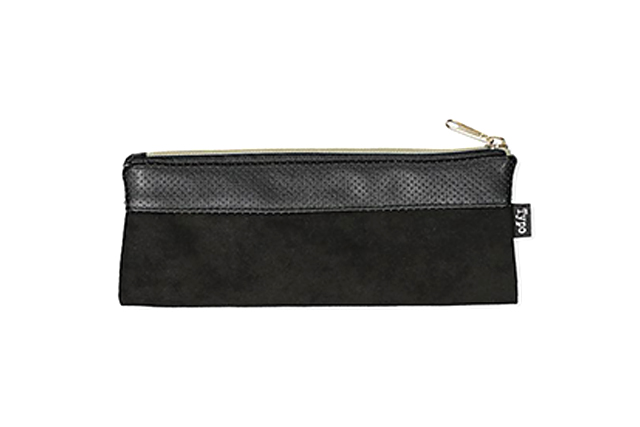 As someone who likes taking notes for work and random thoughts probably related to work, I always carry a pen with me. (Sometimes I forget my notebook, but table napkins work fine too. Anyway, not the point.) When you're going to a job interview, you might need to answer a biodata form and other personal info questionnaires. So it's best that you have a pen, or more than two of them, in your bag. You can also keep them in a pencil case like this one from Typo. Available at Bonifacio High Street.
Collate your valid IDs
Not only are they important for your future work files, you also need to leave an ID to an office lobby when you have an interview. Collect them and put them in a nifty cardholder like this one from Charles & Keith. This will make it easier for you to spot the ID you need. Available at Power Plant Mall.
It doesn't hurt to touch up
Is your commute taking a toll on your skin and/or makeup? Regardless if you're wearing heavy or light makeup, you should have your makeup kit in your bag. You can powder your face to get rid of shine (blotting papers work too), or you can re-apply your lipstick if it's starting to look patchy.
Long wait? Read a book
It can be a self-help book to help you ace your job interview, or any book that'll keep you busy while waiting for your turn. Need suggestions? We have some here.
Art by Marian Hukom
Follow Preen on Facebook, Instagram, Twitter, YouTube, and Viber
Related stories:
Wearing a little bling to work never hurt anyone
Fashion and function: Sleek work bags you'll want to carry
Ergonomics: The key to efficiency at work
Adding work to the complexities of motherhood
4 tips to keep your resumé from ending up in the reject pile