IN PARTNERSHIP WITH RUSTAN'S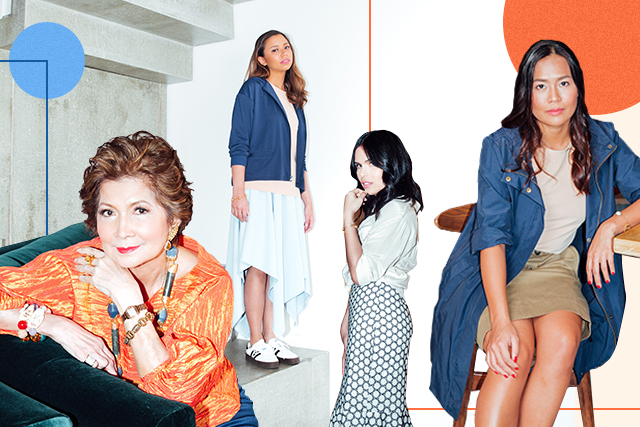 The advocacy of International Women's Day doesn't start and stop on March 8, nor at the end of Women's Month. All year round, women still earn less than men, and in rural areas, they work longer hours "due to additional reproductive, domestic, and care responsibilities." Let's not forget the persistence of gender discrimination and disparity in the workplace, which we mentioned in the first part of this series.
The fight for changing the landscape for women around the world will continue until the next Women's Months in the coming years. One solution is there should be more companies and organizations that empower women and give them equal footing. Give them a platform to promote their talents, skills, and advocacies, especially those who want to pursue STEM jobs. Also, give them the CEO position already!
Anyway, we conclude Preen.ph and Rustan's "change-maker" series with five more women who've made their mark in fields like fashion, entertainment, and HIV/AIDS awareness. Most of them are considered their own bosses and have proven themselves successful in their respective professions. Get to know Janlee Dungca, Vani Vergara, Jam Acuzar, and one of Rustan's renowned designers, Criselda Lontok.
Criselda Lontok
Designer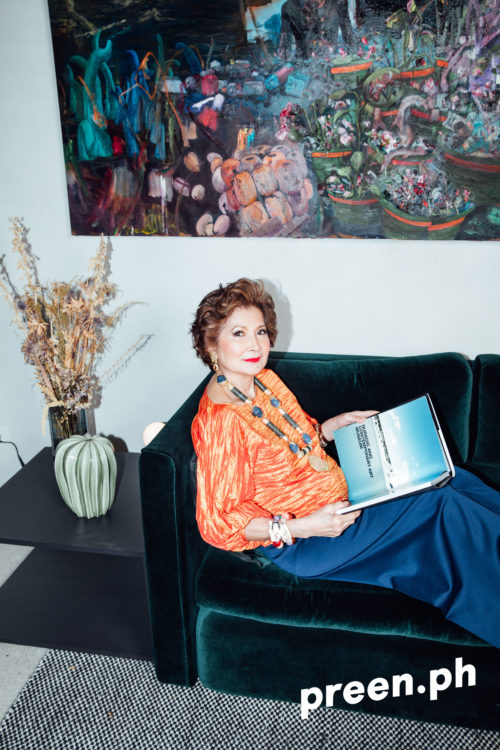 Criselda Lontok's namesake brand has been sold in Rustan's for three decades now, making it the longest-standing staple brand in the store. Her pieces are known for their bright colors, feminine silhouettes, and prominent prints—catching the eye of women like Walmart heiress Alice Walton and former Makati Mayor Elenita Binay. Criselda's philosophy is to give women confidence and make them feel elegant through her creations.
On shifting from modeling to designing clothes
"Being a model, you play a role to promote and display a piece of clothing. You have to look your best to make the garment look attractive. That inspired me to become a designer. Even normal women deserve to look good and feel good about themselves. I wanted to create clothes that will make women of different figures, and ages feel good about themselves. It is not about being vain, but I always believed that one should love themselves enough to keep themselves well-groomed and looking happy."
On creating "universal silhouettes" that flatter every woman
"Way back in 1983, I designed and created mismatched prints in loose tops and pants, No figure-hugging silhouettes, [just] comfortable and non-hugging pieces. Women loved it—it was new and different from the dress silhouettes that I designed to flatter different body types, as well as meet the dress codes for different events. No specific body build was considered so it was like a universal design. In spite of that, my customers felt attractive and elegant."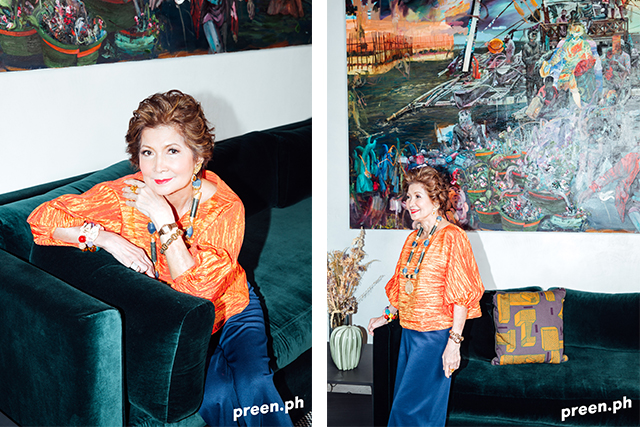 On ignoring trends to stay relevant in fashion
"I actually keep a collection of old designs I had through the years and reinvent them by changing these classic, timeless pieces by tweaking the fabric, color and prints make it updated. I believe my designs can stay 'fresh and relevant' through the years, and that is a commitment I keep. I do not go for fads nor trends… I do not like being a victim of this. My brand does not follow trends, neither are we fast fashion. My items are well thought of and timeless. I always advise women not to follow trends, but instead know themselves and what can enhance their sense of style."
On being friends with her longtime customers
"My biggest achievement is that I have created a niche in the fashion industry that keeps my clients coming back. My customers are like my friends, and my friends are my customers. It makes me feel so good when I can make a customer smile and see a twinkle in her eyes while wearing my pieces. It is a sense of contentment from inside. There is a special relationship between my clientele and myself."
Janlee Dungca
PR Director, Castro Communications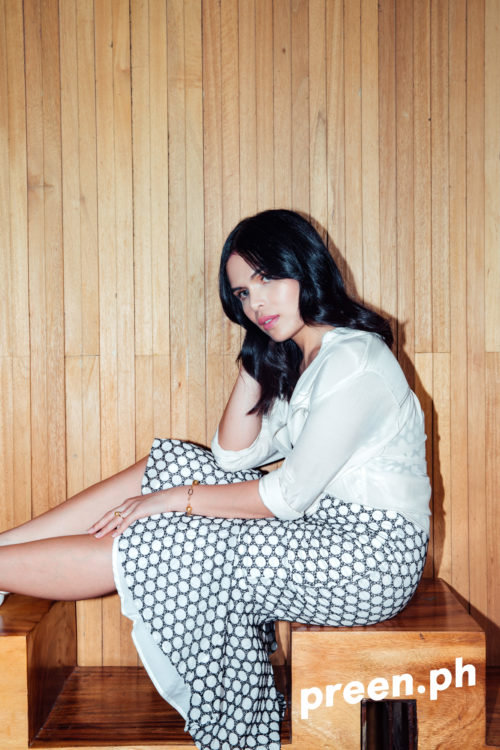 When she's not organizing events, Janlee Dungca is working on the advocacies that are important to her and her LGBTQ+ brothers and sisters. As a transwoman, she educates others on the importance of SOGIE matters, even showing her support to the signing of the SOGIE Bill to protect the LGBTQ+ community from discrimination, among other crimes against gender. You can also find her at Love Yourself events, an organization that raises HIV/AIDS awareness.
On working in a gender-inclusive and LGBTQ-proud workplace
"We own our identity as a PR firm led by members of the LGBTQ+ community and this has been one of our greatest strengths. Most members of the company are actually women and LGBTQ+. As much as possible, we try to employ and collaborate with LGBTQ+ individuals (not that non-LGBTQ+ people are not welcome, of course). We also make sure that members of the company are well aware about SOGIE and gender sensitivity. We also try to offer SOGIE sessions to our clients and partner firms so that we may pass on our advocacy for them."
How she promotes her advocacies on the daily
"Personally, I uphold my gender identity by always claiming my womanhood (when someone tells or refers to me otherwise) in a non-threatening manner. Doing this doesn't only educate people, but also empowers me. I try to raise awareness on gender sensitivity by engaging people in casual discussions, or by making sure I get to conduct SOGIE sessions in the academe or the workplace whenever I get invited to do so. I believe there is an ally in every person I meet. Therefore, it's important to talk to everyone informatively yet diplomatically. In the HIV/AIDS advocacy, I walk the talk. I make sure I always practice safe sex and get tested every 3 months. I also tell my friends and people I meet to do so. As part of Love Yourself, an HIV/AIDS awareness, prevention, testing and treatment non-profit organization, I volunteer as an HIV-testing counselor and as a PR representative for fundraising events and projects."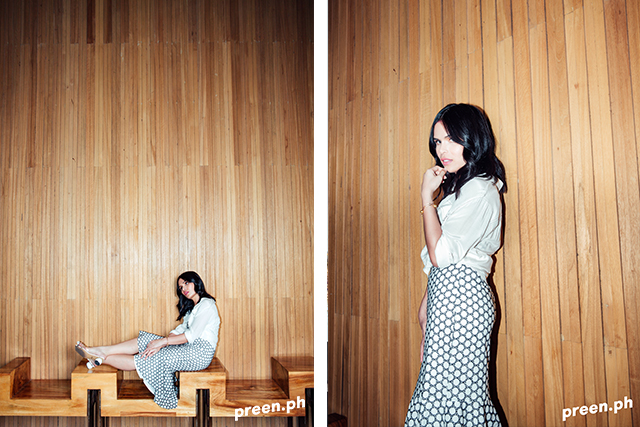 On SOGIE education as the doorway to acceptance
"I definitely think that proper education is the doorway to the acceptance of the LGBTQ+ community. By being made aware of gender sensitivity, SOGIE, and stories of discrimination and hardships experienced by members of our community, society will hopefully be more educated and understanding, which can eventually lead to acceptance."
On living her truth as a woman
"Claiming and living my truth as a woman—at the same time not limited by it—has been my greatest achievement in both my career and my advocacy. If not for my decision to be true to who I am, I would not have been comfortable in my own skin and would not have excelled in my career. Being true to myself has, also, albeit unexpectedly, helped inspire people around me to be brave and do the same for themselves. I always feel truly happy whenever friends and strangers approach me for advice for their transition. At the same time, I don't let my gender identity define me. Being transgender is just one aspect of myself and I am able to transcend society's expectations of who a transgender individual should be by working on both my career and advocacy."
Jam Acuzar
Director and founder, Bellas Artes Projects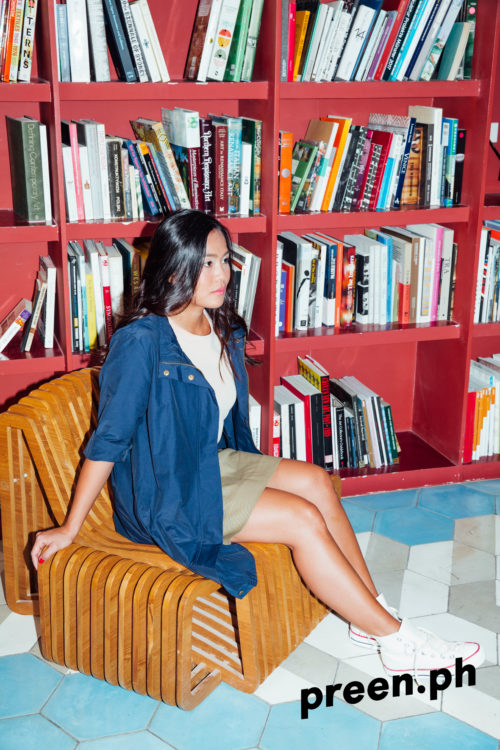 In 2013, Jam Acuzar founded Bellas Artes Projects, a non-profit organization that aims to support artistic communities here and abroad. BAP has two locations: Bataan, where Escuela de Bellas Artes, one of the oldest art schools used to stand; and Outpost in Manila, which holds exhibits and serves as a satellite location for art activities in their Bataan HQ. This year, they're holding a series of seminars and workshops through the ESKWELA program, which has subjects like "Queer Filipiniana" and "Visual Histories of War and Postwar."
On Bellas Artes Projects' goal to support all artists
"BAP aims to support the artistic community by providing time, space and resources to experiment and develop new ideas within the rich artistic community of Manila and most especially in Las Casas Filipinas, Bataan. We are essentially an 'art lab,' where we provide not just accommodations and production support, but we also assist with research and give artists access to a network of local/international experts that can contribute to their practice. Through the residencies, we have brought several exhibitions of international artists to our Outpost, and also have contributed to local artists in ganging exposure to the international art scene. This year we are launching an open call for artists from the Philippines living outside of Metro Manila. We're really excited about it! Artists selected will also have the opportunity to collaborate with artisans from the workshops of Las Casas Filipinas de Acuzar, fueling innovation in a wide range of art making practices, including but not limited to visual art, performance, architecture and image making."
On the conceptualization of ESKWELA
"Since the Outpost's establishment in 2016, having done two years of exhibitions and public programs, we realized that there was still a lot of room to expand on different topics and discussions happening in the field of arts and culture and saw the need to share these dialogues with a wider audience… Oftentimes, people feel discouraged to ask questions about art and feel intimidated to share their responses. We thought about our role as an art space and how we can moderate these boundaries and encourage curiosity among the audience. Our audience is comprised of not just the art community, but people from different disciplines and professions that enjoy going to our exhibitions, talks, film screenings, and other programs. That's why we decided to dedicate 2019 to a learning platform that can involve not just the usual art community, but anyone interested in deepening their understanding of art."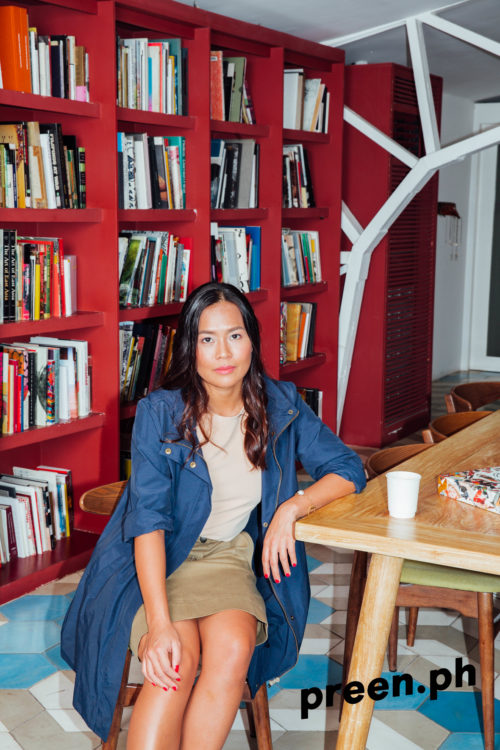 On being inspired by her father's determination
"My father is a major inspiration in his work ethic and passion. Growing up with someone who has taken himself out of poverty has always been a reminder to us that it's not important what you have in life, it's what you do with those things you have that can get you to where you want. His attitude towards work is something that inspires me and allows me to believe in myself, especially in moments of doubt."
On bringing more Filipinos together through art
"I'd be so happy if more people in the Philippines, especially the youth, consider arts and culture to be an important part of their life. I hope more people would allow themselves to be curious about new ideas, engage in dialogue with people different from them, and participate in the art scene. At BAP, we don't want to be in an echo chamber only speaking with other members of the art community—we want to reach out to newer audiences and make art less intimidating for all. This won't be achieved by giving the audience an 'easy' program, that's why we're offering learning programs such as ESKWELA, always thinking of different ways we can reach out to the wider public."
Vani Vergara
PR consultant and president, Reef Check Philippines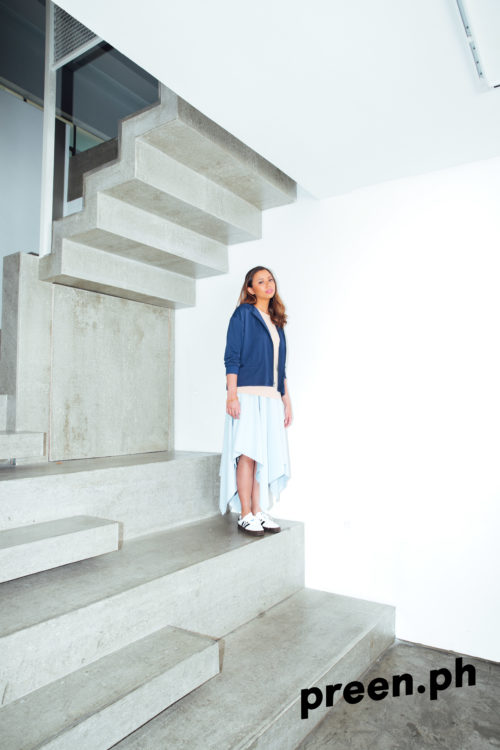 Vani Vergara went from doing PR for MAC Cosmetics to living her dream as an ocean advocate. She currently heads Reef Check Philippines, an organization dedicated to the protection of Philippine coral reefs, after doing volunteer work in the past. If you follow her on Instagram, you might even see her swimming with local underwater creatures like a giant sea turtle and a whale shark.
On choosing the ocean life
"The ocean was always my first love, I always volunteered for conservation work and in the middle of my PR career, I saw with my own eyes how the ocean was dying quicker than I imagined. Marine animals were disappearing and some coral reefs would not even survive the next four years. I thought that I could pursue my dream of ocean conservation after my business career but I was wrong. We are running out of time and the next few years would be the most crucial of all."
How she raises awareness
"I simply share my experiences and show that with small acts of love; together we can do great things. It's cheesy, I know, but it's true. Working on conservation and being sustainable is a struggle, I like to compare it to being on a diet. You can't just go cold turkey and give up rice overnight, it's a slow process of trying to do better for yourself and for the environment."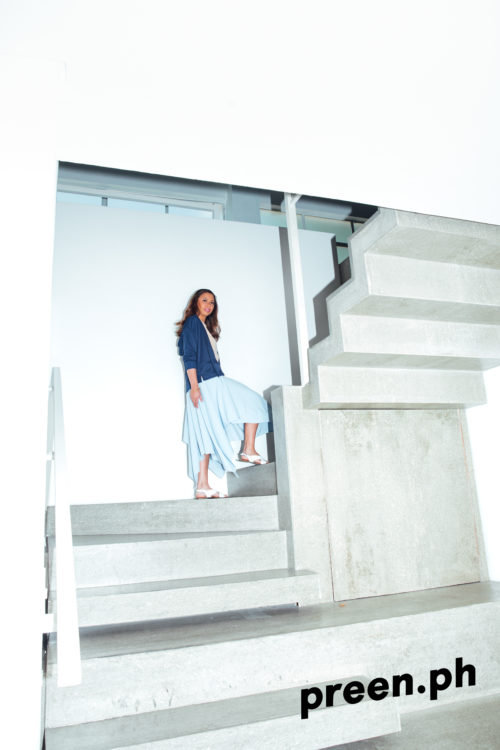 On keeping strong and not letting her gender and age stop her
"My age and gender have brought several challenges in the past few years, but I let my work speak for itself. My passion and hard work show that this girl may be young, but she's willing to do what it takes to make a difference.
This job requires more than hard work and perseverance, it takes a lot of passion and a deep love for the ocean. Imagine traveling for two days with four flights straight, then jumping on a ship for another 36 hours on rough seas to reach an island in the middle of the Pacific Ocean that is untouched by man. I can say that it definitely is not as easy as it looks on Instagram. [laughs] But it is all worth it when you reach a place that feels out of this world where conservation has flourished. I am very challenged by this career, especially when we hit hard conditions and we are at the mercy of the sea. But I keep pushing myself to get better and stronger because I am coming home from these experiences with a story to tell that even after all the bad news of global warming and pollution, there is hope."
On putting the Philippines' coral reefs on the world's radar
"My biggest goal is to make the Philippines proud of our underwater treasures. We take ownership in having the largest eagle and the smallest primate, but not a lot of people know that the Philippines is one of the richest in terms of our coral reefs. We have the underwater rain forest right on our shores and if we start taking ownership, then we will take care of it."
***
As mentioned before, Rustan's is a company that has always supported women—both designers and employees. They give them a safe working environment and give them opportunities to better their careers. This is an advocacy they have stood for since opening their doors in 1951 and will continue until the future—just like the empowerment that the ladies above have embodied.
Photos by Everywhere We Shoot
Creative direction by Nimu Muallam
Styled by Melvin Mojica
Produced by Jacqueline Arias
Makeup by Lanie Ong of Bobbi Brown and Mikee Raymundo of MAC Cosmetics
Hair by Boggy Diaz and Vladislav Drozdov of New Monarq
Art for featured image by Marian Hukom
Art for inserts by Joey Liza Simbulan
Shot on location at Casa Bella at The Alley (@casabellaatthealley), Artinformal (@artinformalgallery), and Bellas Artes Projects Outpost (@bellasartesprojects)
For the latest in culture, fashion, beauty, and celebrities, subscribe to our weekly newsletter here
Follow Preen on Facebook, Instagram, Twitter, YouTube, and Viber
Related stories:
Women change-makers, part 1 of 2: Fashion, food, and climate change advocacy
Lang Leav's new poetry collection talks women empowerment
Women's Day is more than just celebrating women's successes
Let's make a statement with women empowerment tees