As summer sets in, the first trip that's probably on your mind is to the beach or a resort to cool down. But don't forget, the summer season is the perfect time to go on adventures too. Why not try hiking? Last week, I did just that. Though it wasn't my first time to hike, it was my first hiking trip in a reaaally long time. I was excited, but also kind of nervous. I mean, the last time I hiked, I was a college student, and without a question more active than I am today. These days, I'm always at my desk, writing. And the closest I have to a workout is my daily commute. You get the picture.
So how did my trip go? My whole body was sore the next day, it was literally hard to use the stairs, or just to get up from a sitting position—but it was all worth it. In fact, I want to hike again. The view at the top of the summit and the fulfillment of knowing I was able to conquer the trail, was just what I needed. If you're excited and already planning your hiking trip too, here's a checklist of stuff to bring during your hike:
Doughnut Macaroon Backpack
This is actually the one I used during the trip. It's super lightweight. Even though I brought two full tumblers with me, it didn't feel heavy at all. Although Doughnut has larger backpacks, for beginners, the macaroon is enough to carry your hiking essentials. Like all their bags, it's very versatile. In fact, I use it to the office too, as it fits my laptop and everyday essentials. Also, what I love about this bag is they have so many variations, you definitely will find one that fits your personality. Available at Glorietta 4.
Stanley Classic Vacuum Travel Press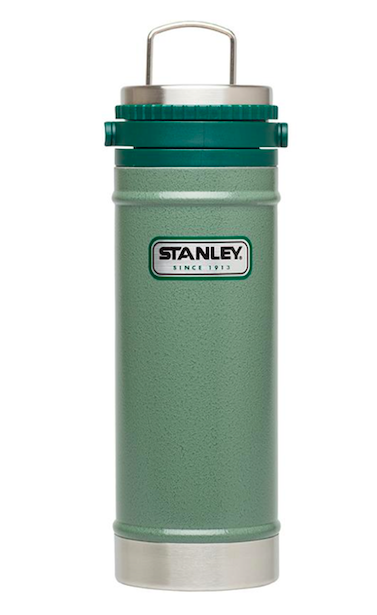 During the hike, you will find yourself having to catch your breath several times as the trail gets steeper—and especially if, like me, it's been a long time since you did something physical. When that happens, don't panic. Just stop for a moment. Breathe, and drink some water. Bring with you this Stanley tumbler. It's leak proof and has double wall vacuum insulation so your beverage stays hot or cold. Available at Uptown Place Mall.
Carman's Dark Choco and Cranberry Protein Bar
A power bar will also restore your energy to finish the hike. For our trip for instance, we started at around 4a.m. when it was still dark (I recommend this because you can catch the sunrise). I ate mine when we were in the summit, and it definitely gave me the energy I needed for the descent. You can try the Dark Choco and Cranberry Protein Bar from Carman's. According to the site, it is "Made with roasted nuts, seeds, and juicy cranberries complete with decadent dark chocolate drizzle [and] contains 50 percent more protein than nut bars." Available on Beauty MNL.
North Face Alamere Hiker Cap
Don't forget to protect your skin! Prior to the hike, make sure to lather on sunscreen on your skin. For added protection, wear a cap on the hike. Bring with you this lightweight North Face Alamere Hiker Cap that fits snuggly in the head. It's simple and stylish, so you definitely can still wear it after the hike. Available at SM Aura.
Sora towel
During the hike, you are gonna sweat big time. It's normal. And sweating is actually fun—you know, when you're doing something like commuting. Instead of using tissues, use the Sora towel so you don't leave unnecessary trash on the trail. They're perfect since they're compact and packs small and light, as well as highly absorbent and dries extra fast. Plus, it's made from sustainable materials. Oh, and they're super cute too. Available online.
Ray-Ban RB Tech Sunglasses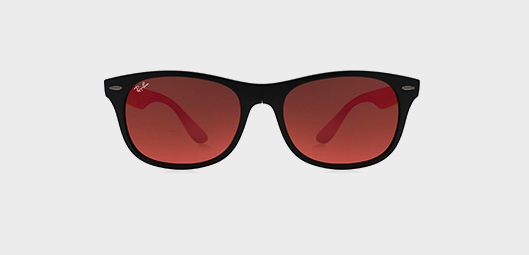 A summer-staple, make sure to bring with you one that's apt for a hike. This Ray Ban sunglasses are a good option as it has mirrored lenses that not only provides a slick and sporty look, but also UV ray protection. It also has curved lenses that maximize peripheral protection against the sun, wind, and debris. The scenery on the way to the top is not to be missed, so we recommend you choose one with amber or bronze tint to enhance the scenic greenery instead of blocking them. Available at Vision Express stores.
Jabra Elite Sport Earphones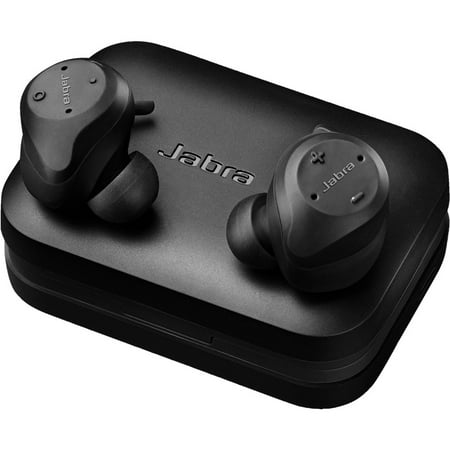 At one point, you'll feel the exhaustion kick in and the thought of not finishing the trail will come to you. When that happened to me, I found that listening to music helped me continue. So I highly recommend you bring earphones with you. The Jabra Elite Sport is an apt choice. Aside from it being wireless and thus easier to use as you hike, it also has a heart rate sensor which can monitor your exertion level. The fit is secure too, so you don't have to worry about losing them. Available on Shoppee.
Photo courtesy of Doughnut Philippines' Instagram account
For the latest in culture, fashion, beauty, and celebrities, subscribe to our weekly newsletter here  
Follow Preen on Facebook, Instagram, Twitter, YouTube, and Viber
Related stories:
Hunting, hiking, and chocolate making: What to do in New Zealand
Calling all couples, don't go on your next adventure without these
How to properly drink out in the bush and other adventures
Preen Gift Guide: Experiential gifts for those who have it all