It's summer! And one of the biggest trends of the season is bags made of sustainable materials. It's so hot right now, even Charles & Keith just partnered with local brand Woven to give us banig bags as part of their International Women's Day initiative to support female weavers in the country. If you loved that collection, you might want to check out Aranáz too. They have so many unique pieces that we guarantee will make you stand out this summer. Choosing from their products is honestly so hard. But for this, let's focus on the Tiki Seashell bag, an item that's part of their SS19 collection. It's handmade and features real shells and a single round handle purely made of shells so it basically feels like you're bringing the beach with you when you're wearing this one.
It's not just a work of art. It's cute and functional too. It looks small, but because it's a bucket shape, you're summer must-haves can fit. Here are some items you can put inside that, like the Aranaz bag, are from local brands and perfect for the summer.
Wodd Amaha Sunglasses
The sun is unforgivable these days, so always make sure to bring a trusty pair of sunglasses with you. This Amaha Sunglasses with ice blue lens by Wodd not only has UV 400 category 3 lens that to protect your eyes, it also has an eco-friendly bamboo arms that make it unique. Local brand Wodd is known for their handcrafted sunglasses from sustainable materials. And, you'll be glad to hear that with every sunglass sold, they vow to plant one replacement tree. Available online.
Happy Skin Catch The Sun Brightening UV Gel Cream SPF 40 PA
While you're out and about, showing off that cute accessory of yours, make sure your skin is protected. We recommend you bring with you this gel cream from Happy Skin. It has quick-absorbing UV cream that promises to shield skin against not just from harmful rays of the sun, but pollution too. Its water-based formula which delivers a matte finish is lightweight and comfortable. It also has moringa seed oil, vitamin B3, and moisturizing hyaluronic acid.  Available on Lazada.
Beauty Bakery Clarifying Witch Hazel Facial Mist Facial Mist
Summer is amazing. Dewy skin and all, right? But let's be real. The intense heat can be too much. Some time of the day, it's normal if you'll find yourself not feeling fresh at all. When that happens, just pop out this facial spray from Beauty Bakery. Based on reviews, the instant cooling effect is amazing. Also, the site says it soothes and refreshes the skin, as well as calms, clarifies, and hydrates skin with witch hazel water and tea tree extract. Comprised also with vitamin C and lemon extract, it smells amazing. Feel free to use it as a daytime toner and/or a setting spray. Available on Beauty MNL.
Snoe Beauty Body Ritual Recipes Sweet Hair & Body Glaze
The summer heat can be brutal not just on your skin, but on your hair too. If the humidity does some type of dark magic to your hair, grab this fragrant spray infused with sunflower oil, acai berry, and argan oil. Apply it to your hair and watch as it smoothes and adds shine to your strands. It's lightweight and has a non-sticky formula. Oh yeah, and you can use it on your body too. If you want to achieve that dewy glow to your skin without feeling greasy or oily this is your friend. Available on Shoppee PH
VMV Hypoallergenics Boldly "Glow" Coconut Oil Skin Bloom Blush Stick
To get that dewy look just right, cop this blush-highlighter from VMV. Aside from its rich shades, what's amazing about it is that it's skin-friendly. Rich in organic cold-first-pressed virgin coconut oil straight from the VMV farm and clinically-published in peer-reviewed medical journals, it doubly works as an anti-inflammatory moisturizer to help prevent acne. Oh, and the mother of pearl packaging is so pretty, it definitely feels like it's made for your bag. Available on Beauty MNL.
PILI Tinted Lip Balm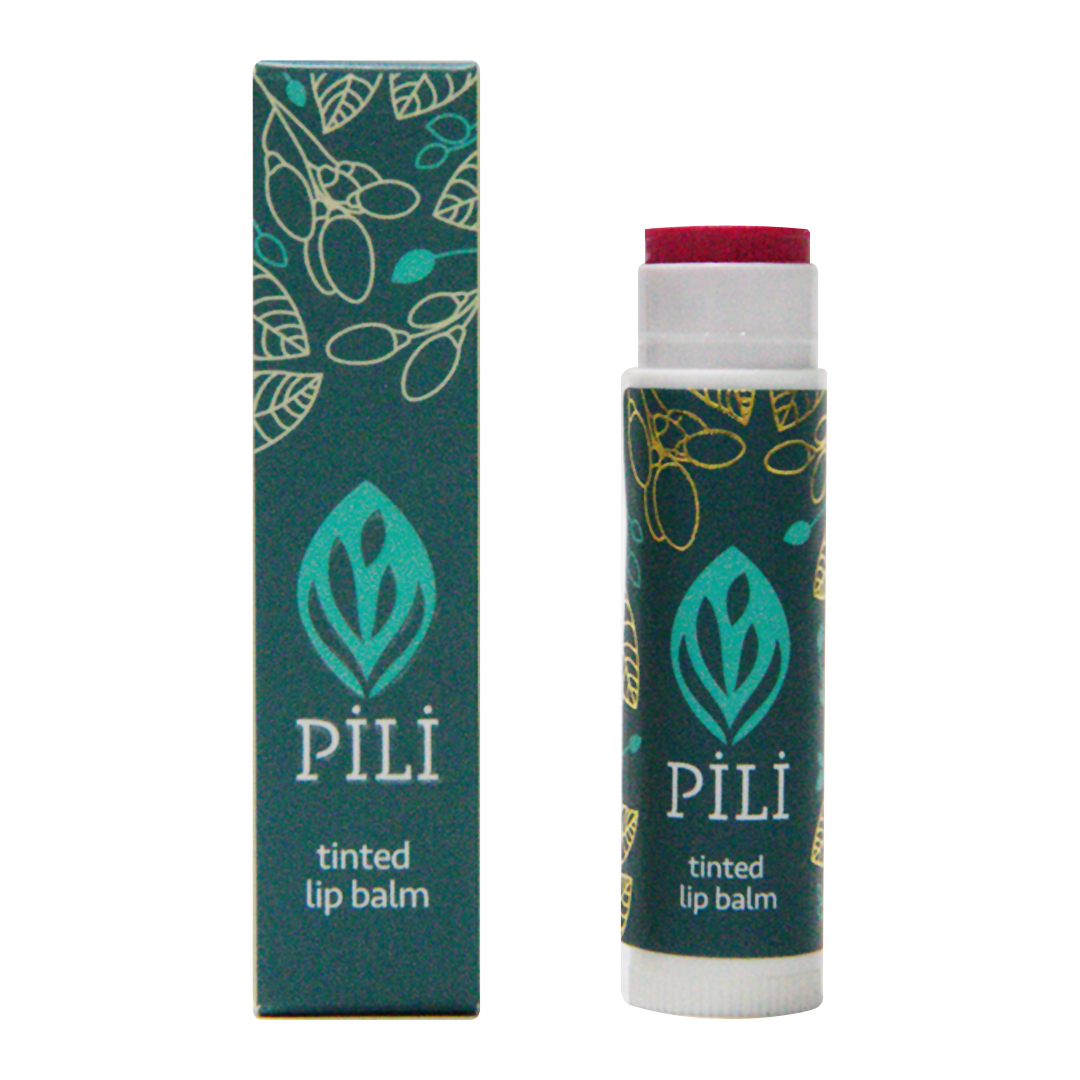 You might want to complement your sun-kissed skin and hair with this lip balm from PILI. Formulated with natural pili and elemi oil, the PILI Tinted Lip Balm promises to instantly nourish your lips. The Barely There shade will give you just the right amount of color if what you're going for is the natural look. Available online.
Photo courtesy of Aranáz' Instagram account
For the latest in culture, fashion, beauty, and celebrities, subscribe to our weekly newsletter here  
Follow Preen on Facebook, Instagram, Twitter, YouTube, and Viber
Related stories:
Handbag Edits: Shopping must-haves to keep in the Medea Tall Prima
Handbag Edits: Spin around the city with the LV Toupie
Handbag Edits: This Burberry bag is set to be your new summer street-style staple
Handbag Edits: Keep equally neon things in the Christopher Kane liquid clutch