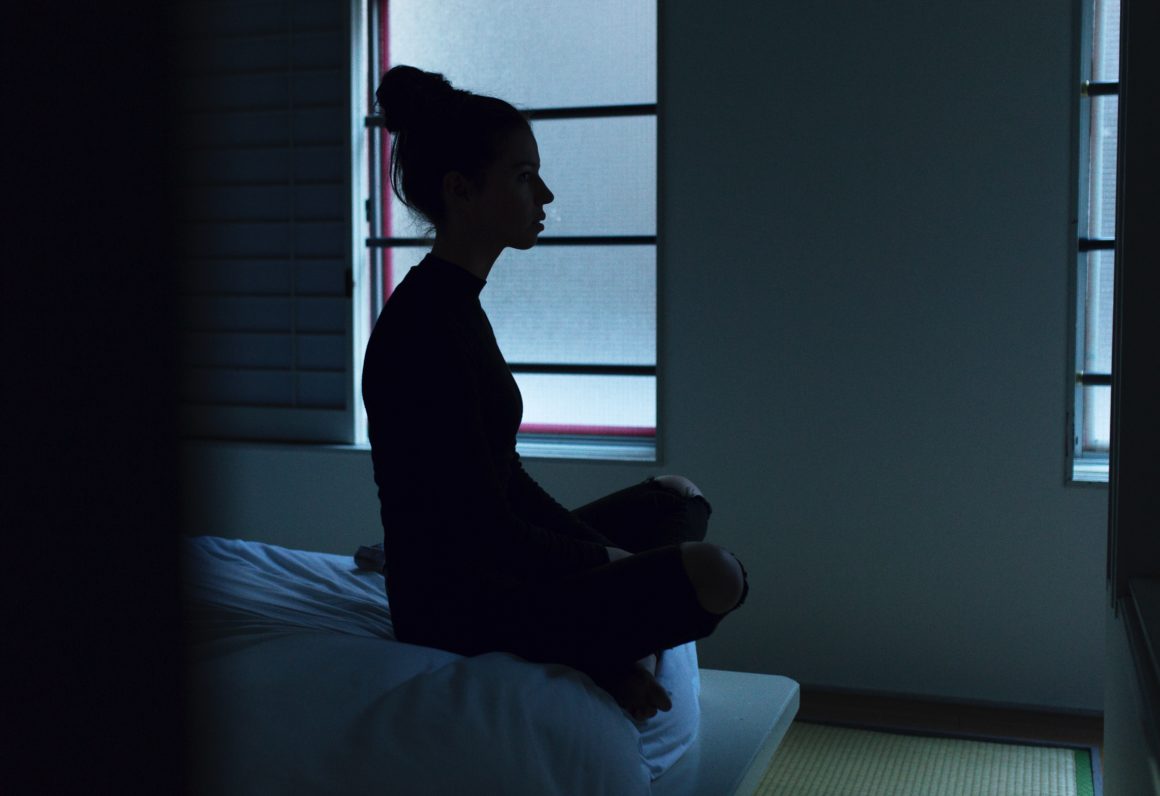 Every week, Preen tackles motherhood sans the rose-tinted glasses. Our columnists L. Juliano, Marla Darwin, Monica Eleazar-Manzano, Rossana Unson, Ronna Capili-Bonifacio, and Chrina Cuna-Henson tell their personal experiences like it is—at times frustrating, oftentimes confusing, but always enlightening.
The universe conspired for something special for me one weekend. My mother-in-law offered to take my daughter for two nights, then my husband went off to brew beer and stay with our daughter at his mom's house for the second night.
This arrangement left me alone at our apartment for a good 24 hours.
This was the first time I was left home alone in years. On instinct, I started trying to figure out how I could use this time given to me. Right away I already started feeling aghast at how conditioned I was to keep myself productive.
I thought about deadlines I could wrap up. I thought about friends I could call up and invite for some boozing and carousing. I thought about self-care and figured I should also squeeze a massage, yoga, or meditation.
READ MORE: Simple self-care tips to try RN
I did none of the above. It finally occurred to me how absolutely exhausted I was. When I think about it, I've been running on exhaustion for the last three years. Having a toddler has trained me to use any free time I get wisely. Even with the added aid of a stay-out yaya, our yaya's chief function is to watch our daughter so we can get work done.
Every free time I'd get is precious. I'd use it to squeeze in naps, chores, time on the Internet, long showers, shows, or reading material. I haven't even factored in work, which always follows me home as someone who's self-employed.
It feels like a colossal joke to summon the will to do nothing. It feels ridiculous scrambling to assign worth to the block of free time I was going to get. Only it's not funny. Constant exertion is all I know as a parent.
I did away with the voices in my head telling me to be productive. I pushed myself one last time to hit my bare minimum that Saturday.
I did some work in the morning, then I watched the entire season of Formula 1: Drive to Survive from after lunch until late into the evening. I heated leftovers and ordered McDonald's for dinner.
In between all of that, I was in bed. With no one asking anything out of me, I let my mind wander.
The author Janet Fitch called loneliness the human condition. If there is a word that could knit together loneliness and worry, that would be the parent condition. I was feeling alone in the fact that I was worrying that this exhaustion will define the rest of my life. I don't know if I'll be able to sleep properly again. I don't know if I'll have calm again and not feel like I'm stretched thin in many directions.
READ MORE: Preen tips on making sure you don't burn out
I remember the days when I held my infant in my arms, with a denser form of this state. That state felt like an eternity. While I'm much more grounded where I am, I struggle projecting myself into the future to a place where I can assure myself in the present that it won't always be like this. Just like how I couldn't do it when I was a new mother.
When morning came, I walked out of our bedroom to see my husband carrying our daughter over his shoulder. At the sound of my voice, she opened her eyes and reached her arms out to me.
I have no answer for my dread and my anxiety. I don't even know how I could handle it with multiple children.
After my 24-hour sabbatical, I walked away with only one thing: To allow myself to feel everything deeply. To take stock of the stakes. To imagine the worst case scenarios. To wallow in the depths of my regrets.
Because once I am through, I begin feeling other untapped emotions, all the other good ones that laid dormant.
Disclaimer: The views expressed here are solely those of the author in her private capacity and do not in any way represent the views of Preen.ph, or any other entity of the Inquirer Group of Companies.
Photo courtesy of Ben Blennerhassett from Unsplash
For the latest in culture, fashion, beauty, and celebrities, subscribe to our weekly newsletter here  
Follow Preen on Facebook, Instagram, Twitter, YouTube, and Viber
Related stories:
Raising my daughter to make her own choices taught me a lot about myself
The self-care tips you need to add to your to-do list
I worked from home for two days and it was a struggle
Here's what I learned after 5 days of doing absolutely nothing