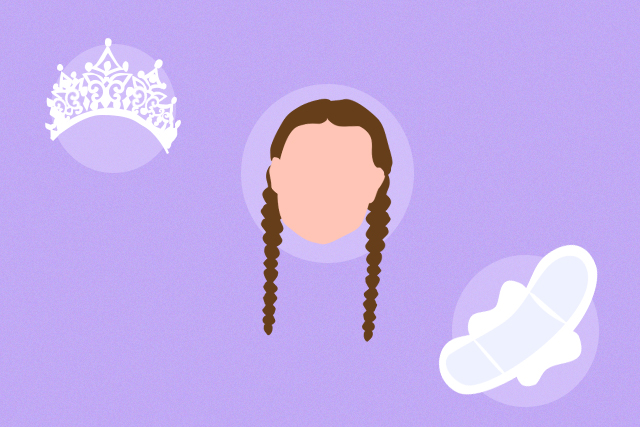 Welcome to another series of stories on Preen.ph called "Best of." Every last day of the month we will be breaking down the best of, well, anything. These will cover different categories like culture and fashion. We will get into specifics like best new liquid lipsticks or restaurants for lunch breaks. Want to know our recommendations for the month for a specific topic? Let us know in the comments section or through Twitter (@preenph) and Instagram (@preen.ph).
This month is special to us because, as you may know, it's recognized worldwide as International Women's Month. Though there were happenings this month that were disappointing, we also recognize there were many moments that perfectly imbued the spirit of IWM. So for this edition of Best of, we have decided to focus on these special moments. The end of March in no way means we are through celebrating and empowering women. That said, we hope this list will serve as an inspiration for you to carry on the spirit of IWM all year round.
A win for menstrual hygiene
The conversation on menstrual hygiene is slowly getting traction. Just last month, a period emoji has been added, and a documentary about menstruation won an Oscars. This has been followed up by other great news this month. In the UK, it was announced that secondary schools and colleges across England will be provided free sanitary products starting next school year. The new policy comes after End Period Poverty campaigners demanded action from their government to give girls from low-income families access to menstrual products.
Locally, we have our own winning moment too. In our office, our female staff were provided with free menstrual cups bought from Sinaya Cup to show our commitment to the belief that it's an important aspect of employee's healthcare. And speaking of Sinaya, they just had an event to generate conversation in our country about the earth and menstruation.
Historic postpartum depression drug
For the longest time, women's medical conditions were not taken seriously. Thus, it's a big deal that we now have a federally approved drug for women suffering from postpartum depression.
"Postpartum depression is a serious condition that, when severe, can be life-threatening," Dr. Tiffany Farchione, acting director of the Division of Psychiatry Products at the Food and Drug Administration's Center for Drug Evaluation and Research, said. "This approval marks the first time a drug has been specifically approved to treat postpartum depression, providing an important new treatment option."
Superhero highlight
Women are heroes, we know that already. But we love it more that they are now being depicted as such in mainstream media. In the limelight this month is Captain Marvel, the first standalone film about a female superhero from Marvel. If you've seen the film, you'll know that it was rich with empowering moments.
Not only that, we were also given a first look at Wave, the first Filipina superhero, also from Marvel. Comic book writer and film director Greg Pak unveiled this month the official artwork for Wave who will be part of a new comic book series called The War of the Realms, along with other Asian superheroes. Yes to diversity!
Triumph for transwomen
Remember that transwomen are included in the celebration of IWM. So we are so happy that this month, American transwoman Jazell Barbie Royale was crowned Miss International Queen made history at the annual trans beauty pageant. Her win makes her the first Black contestant to earn the title in the competition's 15-year history.
As a community leader and HIV activist, she plans to use her title to raise awareness over HIV and medications. She further hopes that her win would inspire other trans people of color to compete in the pageant. And of course, she wants to continue advocating for transgender rights. "I want them to see that we are beautiful, we are educated, we are talented," she said.
Naomi Campbell wants to change the world
Another inspiring woman for the Black community is Naomi Campbell. This month, she "has pledged to change perceptions about Africa." One step she did to achieve that is by becoming the headline speaker at the Forbes Africa Leading Women Summit. In a statement, she said, "I look forward to shining a bright spotlight on Africa and its inspirational women. I pledge to change perceptions about Africa worldwide." Best believe we stan a queen who's committed to making the world a better place.
Greta Thunberg wants to save the world
Here's further proof that the future is female. It was announced this month that 16-year-old climate activist Greta Thunberg has been nominated as a candidate to receive this year's Nobel Peace Prize award. The Swedish schoolgirl is known for inspiring an international movement to fight climate change. According to BBC, "She first staged a school strike for the climate in front of the Swedish parliament in August last year. Since then, she has been missing lessons most Fridays to stage her regular protest." Her actions have inspired other students to join the #FridaysForFuture movement. If she does win, then she'll be the youngest person ever to receive a Nobel Peace Prize.