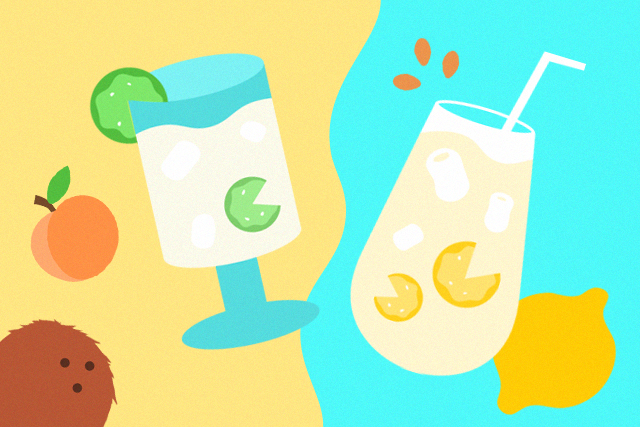 This heat is freakin' insane. I'm sure that's one thing we can all agree on. We have already listed down some tips on how to beat the heat, and one of them is to avoid diuretics, and go for beverages that will hydrate you. Water of course is at the top of that list. But if you're feeling fancy, check out these special recipes that will refresh you in no time.
Ginger peach soda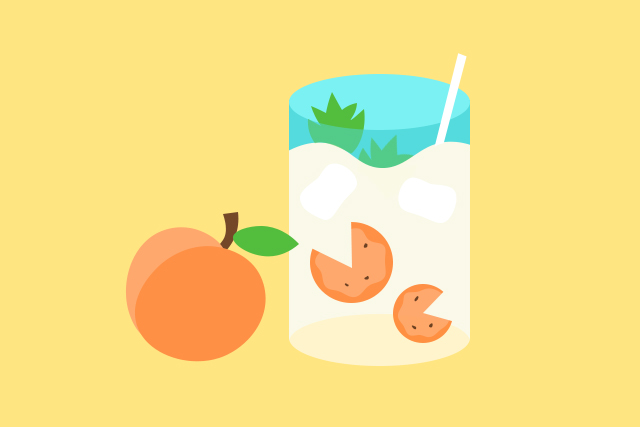 Feeling stressed and sticky on hot, busy day? We bet this fruity and bubbly recipe from Woman's Day will turn it around. It's not only extremely refreshing but good for your health too. Ginger is known for its medicinal properties, like its anti-Inflammatory effects, its ability to lower blood sugar and improve heart disease risk factors, as well as reduce menstrual pain, and so much more.
Ingredients
1 cup sugar
2 tbsp minced fresh ginger
2 very ripe peaches
2 liter Seltzer water
16 fresh mint leaves
Procedure
1. In a medium saucepan over medium-low heat, bring one cup water, sugar, and ginger to a gentle simmer, while stirring to dissolve sugar.
2. Remove syrup from heat, cover, and steep for about 30 minutes.
3. Over a medium bowl, pour syrup through a fine-mesh sieve, pressing minced ginger against sieve with the back of a spoon to extract flavor. Discard ginger.
4. Cover bowl with plastic wrap, and refrigerate until well chilled.
5. Evenly distribute peach slices among 8 tall glasses. For each glass, lightly press peaches with the back of a wooden spoon to release their juice. Pour about 2 tablespoons chilled syrup over peaches.
6. Add ice cubes; then top with seltzer. Stir to distribute syrup, peach juice, and seltzer evenly. Garnish with 2 mint leaves.
Coconut Water Lemonade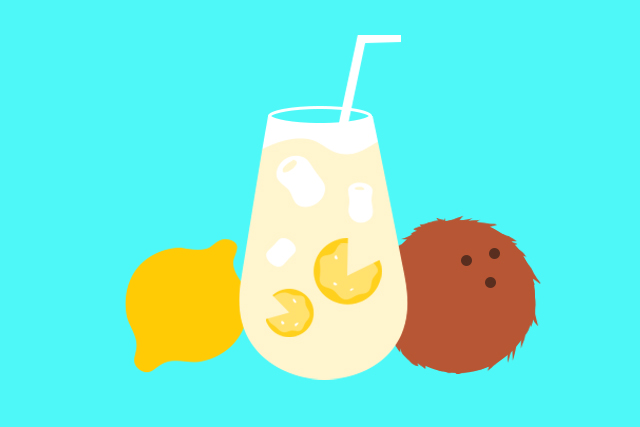 When life gives you lemonade…don't be afraid to experiment with it. Upgrade your usual lemonade with this great recipe from Rasa Malaysia. What's so cool about it is the fact that its ingredients are so easy to find here in the Philippines.
Ingredients
4 cups canned coconut water
5 tbsps freshly squeezed lemon juice
3 calamansi lime extract
3 tbsps sugar or agave nectar
2 lemons sliced
2 cups ice
Mint leaves for garnishing
Procedure
1. Slice the lemon into pieces, set aside.
2. In a pitcher, combine the coconut water, lemon juice, calamansi lime juice and sugar together. Stir to mix well.
3. Add the sliced lemons and ice into the pitcher.
4. Pour the lemonade into glasses and garnish with mint leaves.
Bananas Foster Milkshake
I love bananas, I think they're the best fruit, don't @ me. So you could just imagine my delight when I found Nutmeg Nanny's special recipe. Just another proof of the many ways the awesome fruit could be utilized. Also: I know I said that it's better to avoid alcoholic drinks, but the keyword there is "avoid" not cancel completely. The rum here is necessary as it gives just the right kick to the banana's sweetness.         
Ingredients
5 scoops vanilla ice cream
1 whole ripe banana
1/4 to 1/3 cup whole milk
2 tbsps caramel sauce
1/2 teaspoon cinnamon
2 ounces black spiced rum
Procedure
1. In a blender add ice cream, banana, milk, caramel sauce, cinnamon and rum.
2. Blend until creamy. Top with a dash of cinnamon if desired.
**Bee of Rasa Malaysia notes: "When making a milkshake it's best to start off with less milk and add more if needed. The milk measure will depend on how thick/thin you prefer your milkshakes."
Horchata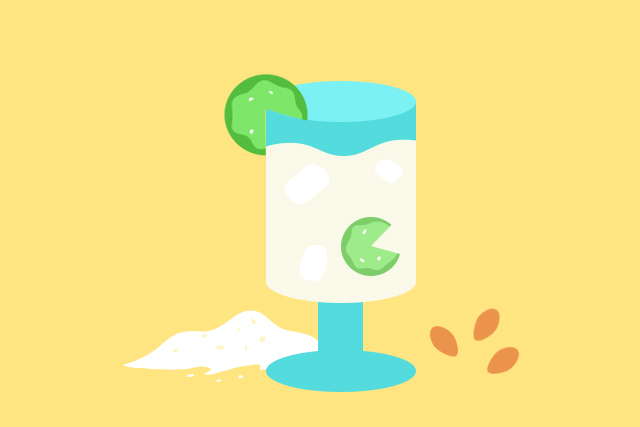 What is this concoction that's so good Vampire Weekend just had to turn it into a summer bop? Well, it's only Mexico's famous cinnamon-infused rice water drink. Yes, rice is a major ingredient! Taste of Home gives the popular drink a fruity twist with their recipe that's perfect for summer.
Ingredients
3/4 cup uncooked long grain rice
2 cups blanched almonds
1 cinnamon stick (3 inches)
1 to 1/2 teaspoons grated lime zest
4 cups hot water
1 cup sugar
1 cup cold water
Ground cinnamon, optional
Lime wedges, optional
Procedure
1. Place rice in a blender. Cover and process 2-3 minutes or until very fine.
2. Transfer to a large bowl. Add almonds, cinnamon stick, lime zest, and hot water. Let stand while covered at room temperature for eight hours.
3. Discard cinnamon stick. Transfer rice mixture to a blender; cover and process three to four minutes or until smooth. Add sugar and process until sugar is dissolved.
4. Place a strainer over a pitcher lined with double-layered cheesecloth. Pour rice mixture over cheesecloth. Using a ladle, press mixture through strainer.
5. Stir in cold water. Serve over ice. Sprinkle with cinnamon and serve with lime wedges if desired
Art by Marian Hukom
For the latest in culture, fashion, beauty, and celebrities, subscribe to our weekly newsletter here  
Follow Preen on Facebook, Instagram, Twitter, YouTube, and Viber
Related stories:
Take the milk tea obsession to another level and make it at home
Here's a spicy mochaccino recipe to spice up your cold nights
Start healthy habits with green juice recipes
Have a boozy Christmas dinner with these simple cocktail recipes