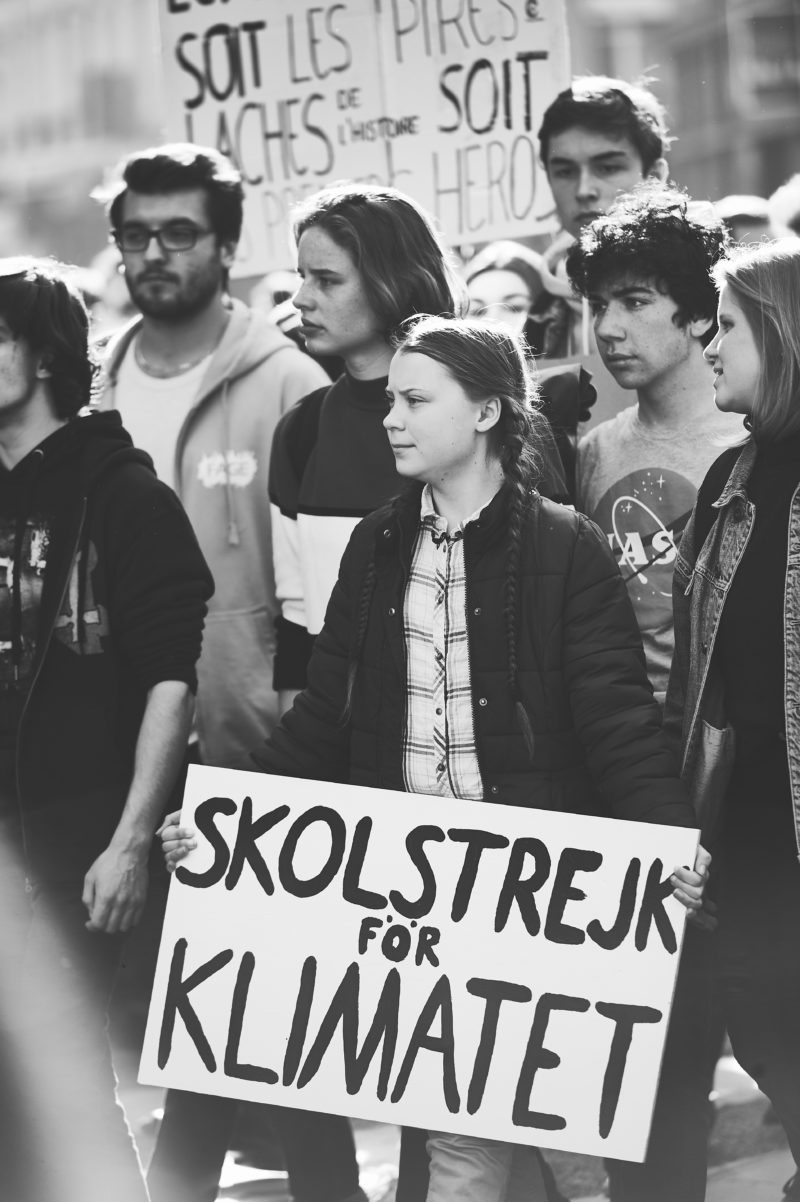 The threat of climate change isn't new. I think I was in grade school when I first heard of it. This means the powers that be were aware of it. They know it's happening; know something serious must be done to combat it—yet choose to ignore it. I know I have always been affected by it. When I learned about it, I never littered. It's crazy how that simple act is seen as deviant here in our country. Even my parents and brothers used to tease me about it. But now, I wish I had done something more—like Greta Thunberg did.
The now 16-year-old activist and Nobel Peace Prize nominee from Sweden has, in a relatively short period of time, inspired a global movement to address climate change and urge leaders to take action about the deteriorating condition of our planet. Her journey is proof that children's voices do matter, and simple acts can ripple into something bigger.
It all started with a Friday
Greta first staged a school strike for the climate in front of the Swedish parliament in August last year, when she was only 15. According to the New Yorker, before the Swedish parliamentary election on September 9th, "she went on strike and sat on the steps of the parliament building, in Stockholm, every day during school hours for three weeks." Since the election, she has chosen to spend her Fridays on the steps of parliament. She was disappointed "with the little discussion of climate policy in the lead-up to the election, even after Sweden was hit with an unprecedented heat wave and catastrophic fires in July," New Yorker notes. In the piece she wrote called "Sweden is not a role model," she points out that even the best-laid plans to address climate change make no attempt to look beyond the year 2050. "By then I will, in the best case, not even have lived half my life," she wrote. "What happens next?"
Refinery29 notes that a documentary about climate change at school first piqued Greta's interest in the issue. Having been diagnosed with Asperger's, she says what she saw really stayed with her. "I see the world a bit different, from another perspective," she explained. "I have a special interest. It's very common that people on the autism spectrum have a special interest." She told The Guardian, "I remember when I was younger, and in school, our teachers showed us films of plastic in the ocean, starving polar bears and so on. I cried through all the movies. My classmates were concerned when they watched the film, but when it stopped, they started thinking about other things. I couldn't do that. Those pictures were stuck in my head." Adding, "I thought this was very strange. If humans could really change the climate, everyone would be talking about it and people wouldn't be talking about anything else. But this wasn't happening." She began researching climate change ever since.
She additionally revealed her school strike was inspired by the protests staged by American high-school students in response to the Parkland shooting this year. "If I would have been 'normal' and social I would have organised myself in an organisation, or started an organisation by myself," she said on Facebook. "But since I am not that good at socialising, I did this instead. I was so frustrated that nothing was being done about the climate crisis and I felt like I had to do something, anything. And sometimes NOT doing things—like just sitting down outside the parliament—speaks much louder than doing things. Just like a whisper sometimes is louder than shouting."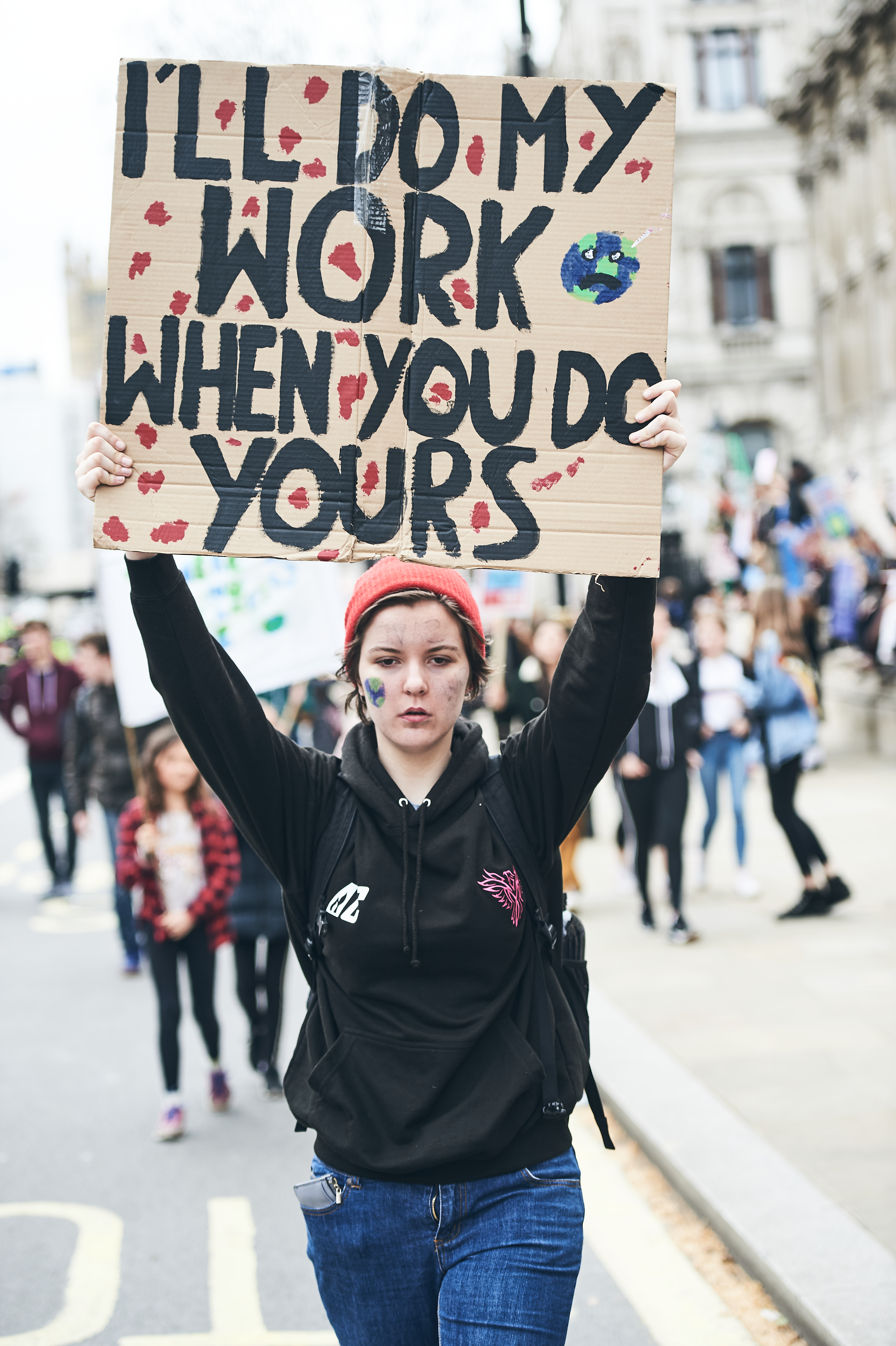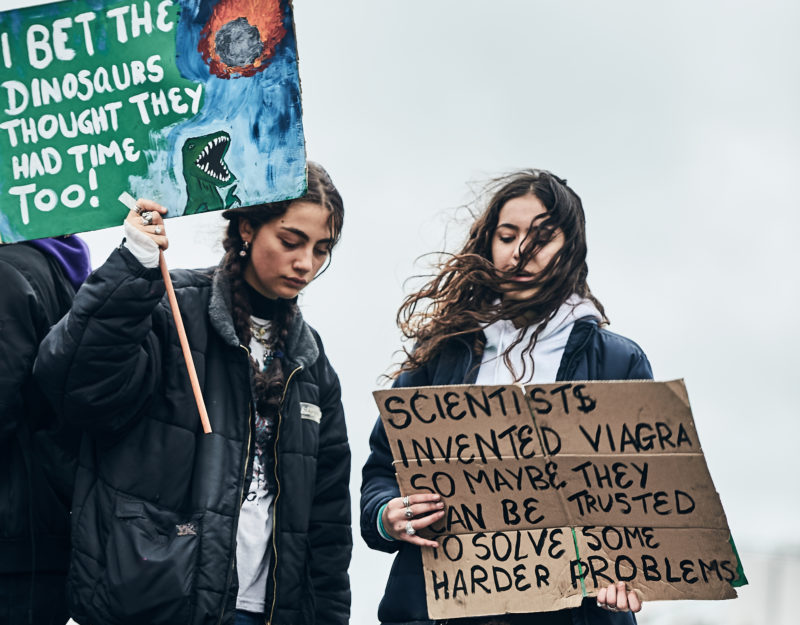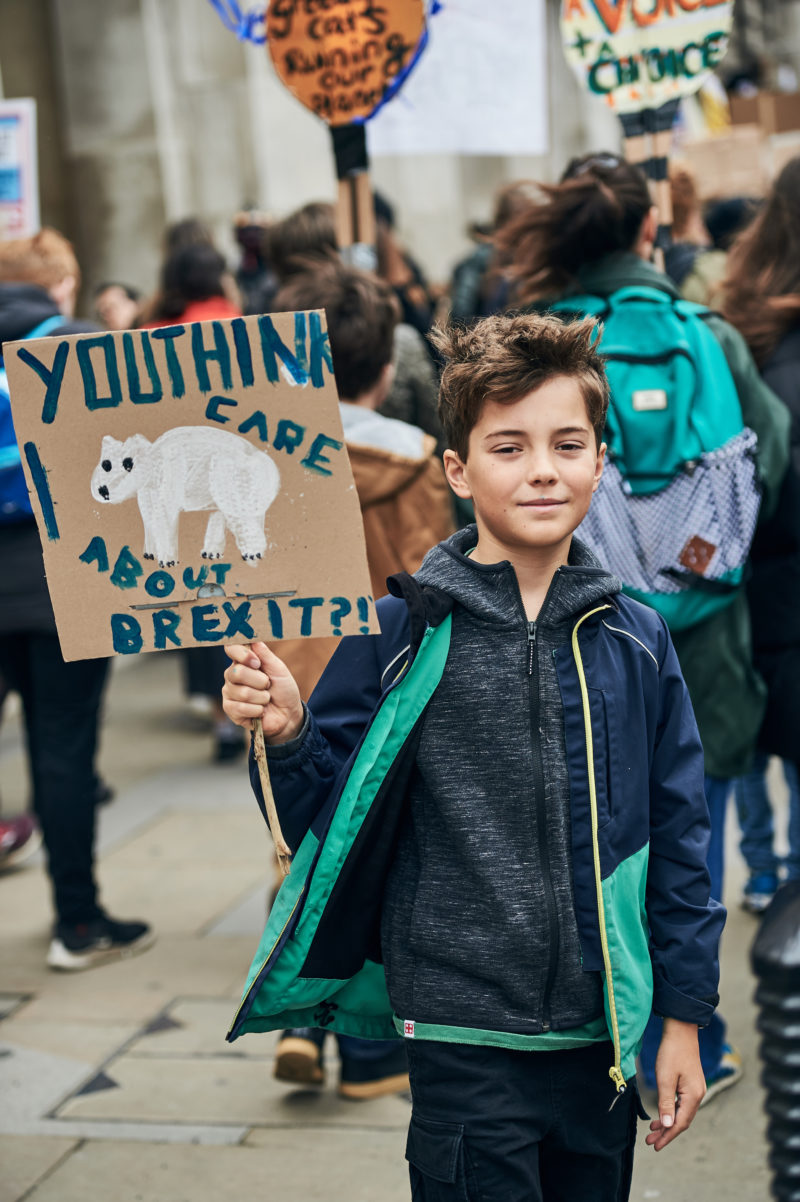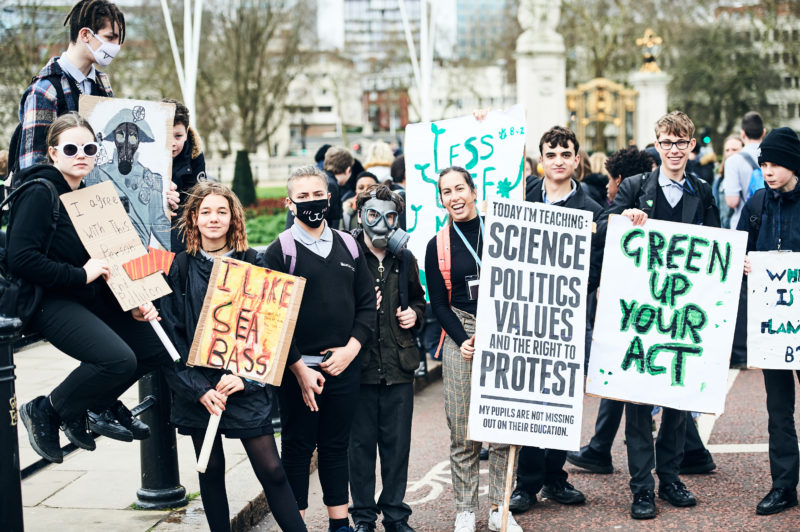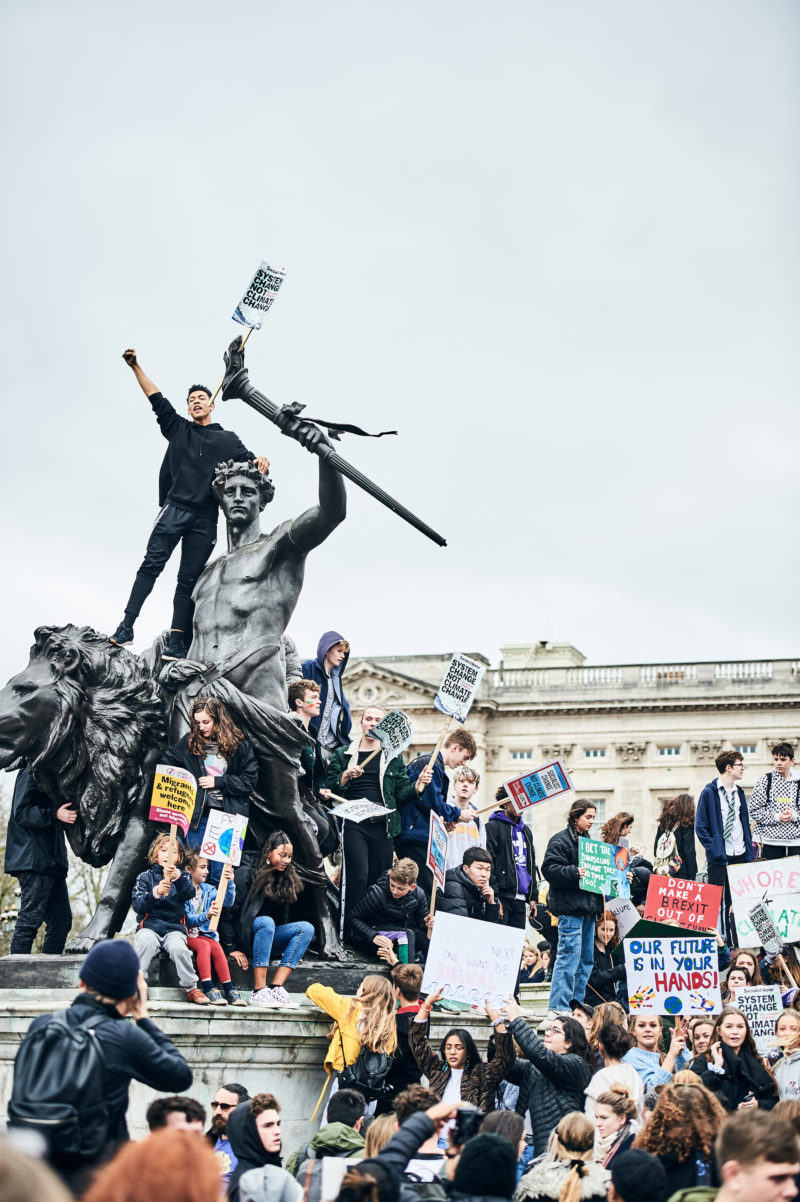 True enough, her "simple" walkout soon inspired the Fridays For The Future movement, where she is joined by other students in her strikes. According to BBC, "So far, there have been regular walkouts around the world, including in countries like Germany, Belgium, the UK, France, Australia, and Japan."
Greta speaks her truth
Beyond the strikes, Greta continued to gain international attention after speaking at different talks and forums. And best believe, Greta doesn't hold back.  
Addressing the TEDX Stockholm audience last year, Greta stressed, "Instead of looking for hope, look for action. Then, and only then hope will come." She particularly focused on the harmful acts we have come to accept as "normal" over time, like in the oil industry. "Today we use 100 million barrels of oil every single day. There are no politics to change that. There are no rules to keep that oil in the ground. So we can't save the world by playing by the rules. Because the rules have to be changed… And it has to start today."
Greta Thunberg on why change is needed way more urgently than most people are prepared to accept (TED, November, 2018). #GreenNewDeal #ClimateActionNow #climate #science @NitaLowey @SpeakerPelosi @SenSchumer @AOC https://t.co/axrcSnOz18

— Nicholas Christie-Blick (@christieblick) May 5, 2019
In the World Economic Forum in Davos last January, Greta highlighted to the gathered crowd the urgency of our situation. "Our house is on fire, I am here to say our house is on fire. According to the IPCC we are less than 12 years away from not being able to undo our mistakes," she said. "In that time unprecedented changes in all aspects of society needs to have taken place including a reduction of our CO2 emissions by at least 50 percent and please note that those numbers do not include the aspect of equity which is absolutely necessary to make the Paris agreement work on a global scale," she pointed out. "Nor does it include tipping points or feedback loops like the extreme powerful methane gas being released from the thawing Arctic permafrost."
@GretaThunberg is a perfect example of speaking from a place of truth and intention. She tells you exactly what this intention is: she wants you to panic.https://t.co/qAxUOBb4sf

— Angie Flynn-McIver (@IgniteCSP) May 8, 2019
She also gave an impassioned speech addressed to the officials in Brussels at the European Commission, where she marched with other school children as part of the climate change strikes. He told the politicians they can't just "sit around" and act like "spoiled irresponsible children." Yes, she doesn't mince her words. "If you still say that we are wasting valuable lesson time, then let me remind you that our political leaders have wasted decades through denial and inaction. And since our time is running out we have started taking action," she said. "We have started cleaning up your mess and we won't stop until we are done."
"Unite behind the science. The actions required are beyond any manifesto or any party politics. Once you have done your homework you realize we need a whole new way of thinking."
My full speech at EESC in Brussels: https://t.co/sHRiPPUtjZ #FridaysForFuture #SchoolStrike4Climate pic.twitter.com/bmlGzwFgzL

— Greta Thunberg (@GretaThunberg) February 24, 2019
Later on, she also became emotional while criticizing leaders at the EU parliament in Strasbourg. At one point, she broke into tears while pointing out how leaders are not taking the threat of climate change seriously enough. "If our house was falling apart our leaders wouldn't go on like we do today," she pointed out. "If our house was falling apart you wouldn't hold three emergency Brexit summits and no emergency summit regarding the breakdown of the climate and the environment."
Greta at the Extinction Rebellion
Her latest major appearance was at the protest in London. She showed her support to Extinction Rebellion, "an international protest group that uses non-violent civil disobedience to campaign on environmental issues, according to The Guardian. "The group says climate breakdown threatens all life on Earth, and so it is rebelling against politicians who 'have failed us', to provoke radical change that will stave off a climate emergency."
Addressing the huge crowd, she said, "I come from Sweden, and back there it's almost the same problem as here—as everywhere—that nothing is being done to stop an ecological crisis, despite all the beautiful words and promises." She added, "We are now facing an existential crisis, the climate crisis, and ecological crisis, which have never been treated as crises before."
"Humanity is now standing at a crossroads," she continued. "We must now decide which path we want to take. We have gathered today because we have chosen which path we want to take, and now we are waiting for the others to follow our example."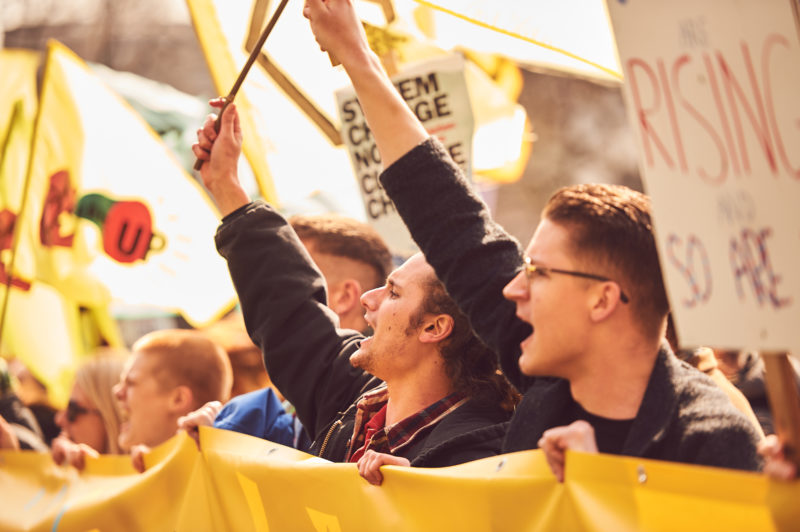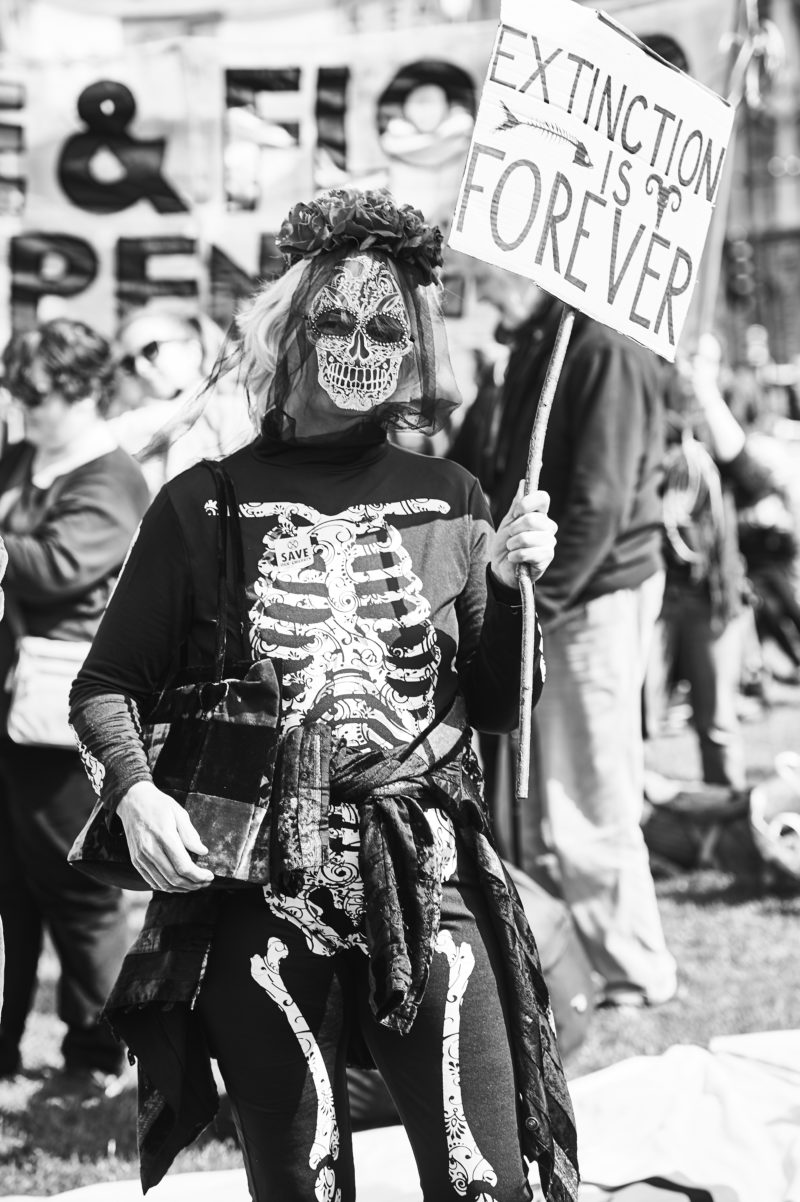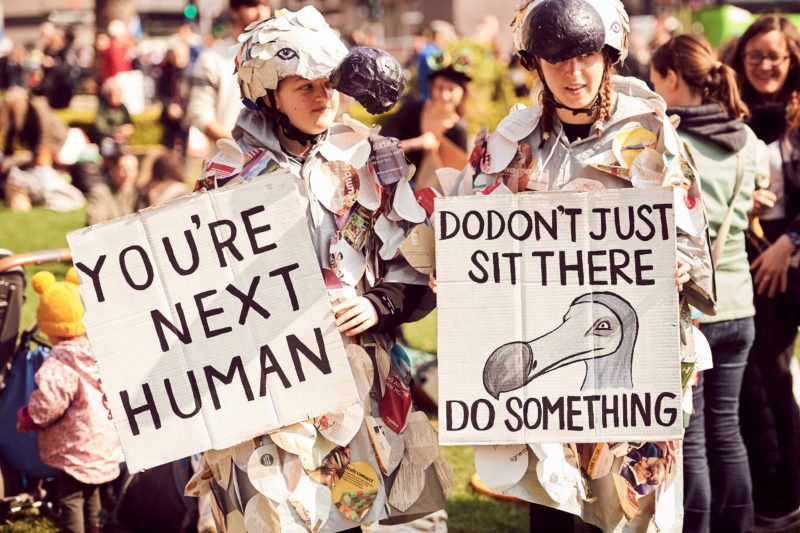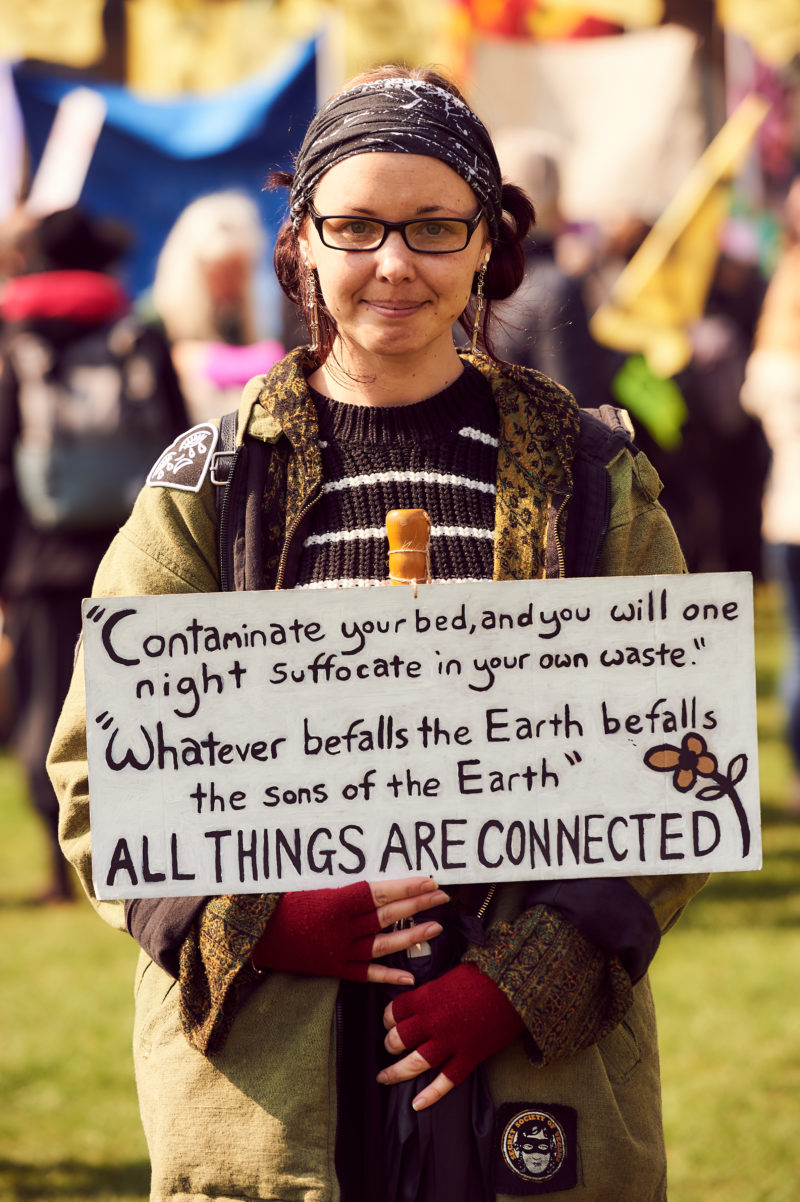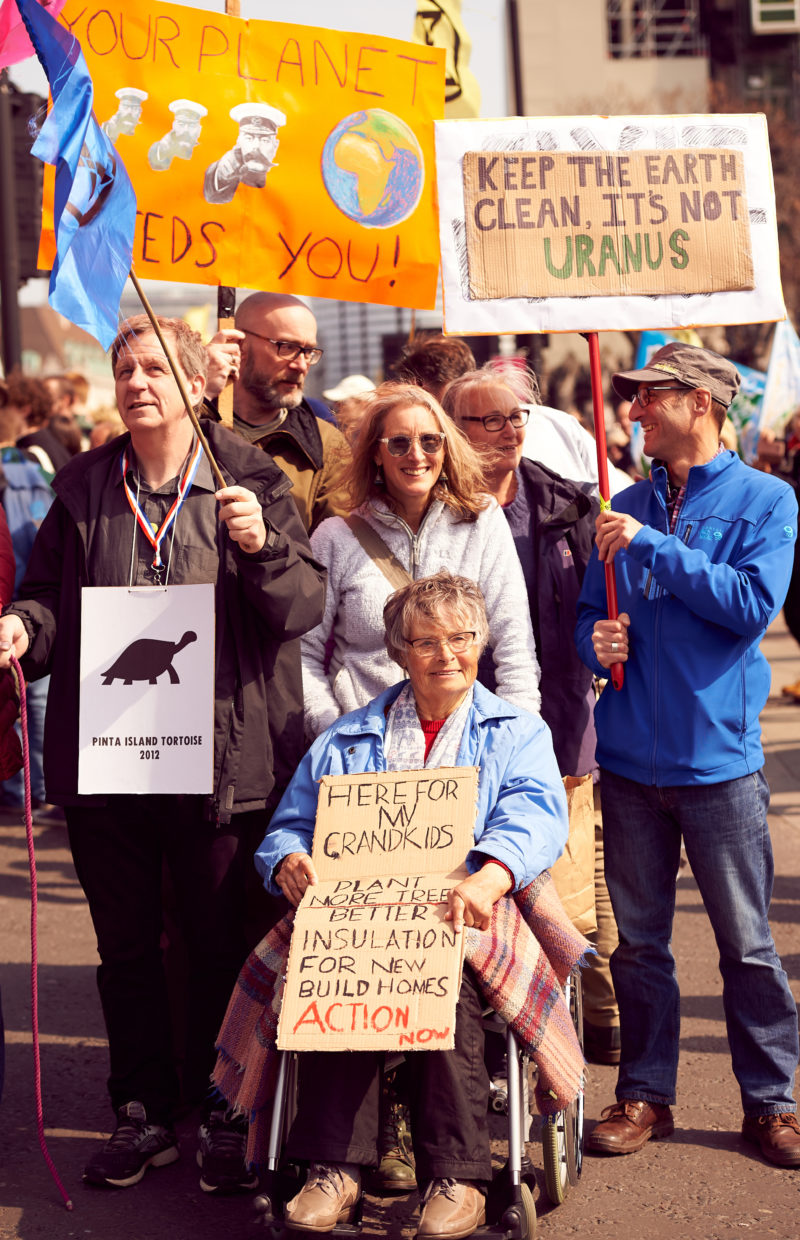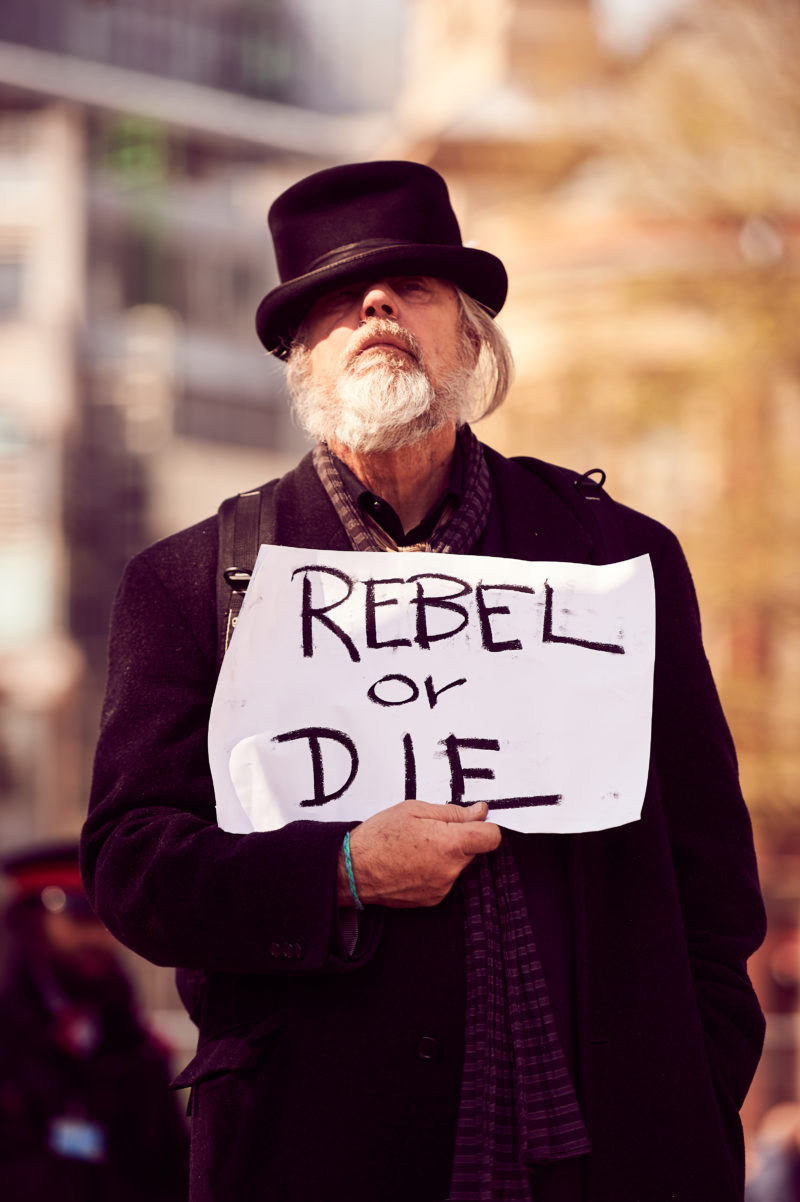 Greta further pointed out: "We are the ones making a difference, we the people in this Extinction Rebellion and the children's school strike for the climate—we are the ones making a difference. It shouldn't be like that, but since no one else is doing anything, we will have to do so."
According to BBC, as of  April 22, more than 1,000 people have been arrested during the week of Extinction Rebellion protests in London. But they remained persistent. "This is not a one-off march. We will keep going for as long as we have to, shutting down cities day after day until our demands are met," the site says. "Those demands are for governments to tell the truth about the dangers of the climate crisis, reductions in carbon emissions, and, in the U.K., a citizens' assembly' to oversee government efforts to address the climate."
***
Here in the Philippines, while a discussion on climate change and the environment has already been started, we don't really feel the urgency from the government to proactively address the threat. Most efforts have been started by organizations like Save Philippine Seas, or individuals like advocate Manna Vargas. It seems the burden falls on consumers—to reduce waste, etc. But obviously, we can't do it alone. We need the government to create new policies to regulate waste from companies—the main contributor to climate change—and protect our country from being the dumping ground of other nations. A study by the World Bank released in 2013 reveals, "Though a minor contributor to climate change globally, the Philippines' greenhouse gas emissions rank in the top 25 percent among low- and middle-income countries, with significant increases projected in the coming decades. Emissions from the energy sector are projected to quadruple by 2030, with the transport sector expected to double its emissions." Then-Secretary Abad said in the same year, "Climate change has a direct and immediate impact on development. As it stands, the Philippines is already in the path of major weather disturbances that damage property and critical infrastructure. More urgent however is the fact that these weather patterns frequently jeopardize the welfare of communities in high-risk areas." This, we see, is sadly still true today. But it seems not much has been done. Or at least not enough. This coming elections, it's certainly something to think about.
Photos by Olivier Yoan
For the latest in culture, fashion, beauty, and celebrities, subscribe to our weekly newsletter here  
Follow Preen on Facebook, Instagram, Twitter, YouTube, and Viber
Related stories:
Climate activist Greta Thunberg could be the youngest Nobel Peace Prize winner
Best of: The most inspiring moments of IWM 2019
Women change-makers, part 1 of 2: Fashion, food, and climate change advocacy
Make the world great again: What you need to know about the Paris Climate Agreement