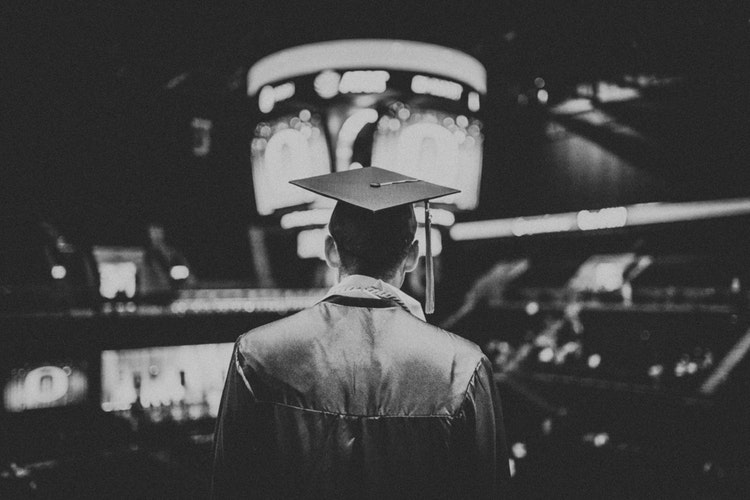 For young scholars, there's a certain air of prestige attached with carrying the name of Philippine Science High School or Pisay. I know this because I came from the institution.
To belong to the "premiere" science high school of the country means it was inculcated into our minds that we were THE future of the nation; that we were being trained to become the best citizen, which the country desperately needs. Every flag ceremony, we were required to sing about the "untarnished truth" and the "pursuit of a glorious thee."
But for all its talk about integrity, the institution has failed in many ways. In the past week, news broke about male scholars who shared photos of their ex-girlfriends (also from Pisay) online, without their consent. According to GMA News, "The discipline committee of PSHS recommended not to allow the six students from graduating. However, the Board of Trustees did not heed the recommendation and included the six students in the list of 228 students who will graduate." Adding, "The board merely ordered the erring students to do a 30-day community service and issue a written apology to the victims."
This decision understandably upset parents and students, who took to the streets and to social media to protest the "grave injustice," and called for the overturning of the decision.
"Pisay must adopt a zero tolerance policy against all forms of violence and aggression across the entire PSHS system. That several underage female students in a co-ed school had to suffer gender based violence at the hands of their fellow students, and then have them suffer again with the faulty decision making of the Board of Trustees just reinforces this tragic omission" Debbie Rodrigo, parent of a PSHS Batch 2019 student, said in a statement. "The immediate enforcement of a zero tolerance policy will ensure that crimes such as these will not go unpunished, and can help stop the victim-blaming often associated with such acts. These girls have suffered enough. It should end right here, and right now," she added; echoing the sentiments of other parents and Pisay students.
In the wake of the controversy, BOT member Sen. Bam Aquino promised the decision was being held for reconsideration. It was a suspenseful set of few days leading up to the ceremony. But a day before the actual graduation rights, they finally announced their decision: Six male seniors of PSHS won't be allowed to attend their graduation ceremony.
Science Secretary Fortunato dela Peña told ABS-CBN News, "None of them will march. Three will get diplomas while three will get certificates of completion only—but only after requirements that are part of penalty are completed or served,"
GMA News further reported that each student's case was treated separately. "A source with knowledge of the matter said the board treated as separate questions whether the students could attend the rites and whether they could still get a diploma from PSHS, instead of simply a certificate that would allow them to go to college." Adding, "three of the scholars may still graduate with a diploma from PSHS. Three other students may only be issued a certificate of completion. These are still subject to completion of other requirements."
Clearly, this final decision still needs to be scrutinized. It looks as if the BOT members' decision was made only to appease the public's outrage. We sincerely hope this isn't the case and the offenders will be justly apprehended and penalized. After all, at the end of the day, it's not just about whether or not they get to attend the momentous event. It's about accountability and teaching these kids and the nation the consequences of such reprehensible actions.
Especially since, according to a Facebook post by one of the graduating batch's parents following the initial decision of the BOT to let the offenders graduate, "These boys have shown no remorse—and are, in fact, defiant and arrogant. And when the unfortunate decision of the Board of Trustees came out that effectively exonerated them, they went around GLOATING."
https://www.facebook.com/745389833/posts/10157228702274834?s=503046719&sfns=mo
This whole thing in a way reminds me of Brock Turner's case. A Stanford student and athlete, he got a shockingly lenient sentence for raping an unconscious woman—and still had the gall to appeal his conviction. His father infamously said any jail time was a "steep price to pay for 20 minutes of action." Many called him out for his "white privilege."
https://www.facebook.com/photo.php?fbid=10217858642555399&set=a.2645994466777&type=3&theater
True, rape is different from what the Pisay students did. But this case is just as despicable. One of the victims of the scandal revealed to GMA News that the lewd practice among the male students of Pisay has actually been going on for a long time. "It has been going on for years, probably three to four years, I think.  What they do is… if you want to get access to the other pictures or videos, you have to contribute, that's what they use as pass," the anonymous victim said. "You trade one or a very few for probably dozens of pictures and videos. So, maybe for them that's a good trade off.  But, they don't take into account what victims feel."
She said this only came to light when the school started its investigation. "It spans across even to the graduated batch, the previous batches and also to the younger batches. There are some people who aren't even from Pisay, and that's how some people got away scot-free because they didn't involve any girls from Pisay," she revealed.
Truly disgusting.
I shudder to think about what would have happened if no one took action. If the victims decided to remain silent—as most often do. These boys, they could have easily become our nation's future leaders. And fact is, there's still a chance that would happen. Our own president has repeatedly showed his disregard with women's rights, and yet here he still stands—loved and supported by the public. It's a frightening time we live in.
While I acknowledge and celebrate the small victory of the Pisay BOT overturning their decision due to the bold, collective action of protesters, I can't help but be wary. I think of all the other "less" prestigious schools where this kind of practice among young men still exists; the parents and students who are not as well connected or don't have similar resources to start this kind of movement online and on-ground.
Still, I remain hopeful this case at least opened the eyes of other institutions and inspired other victims to speak out.
Photo courtesy of Unsplash
For the latest in culture, fashion, beauty, and celebrities, subscribe to our weekly newsletter here  
Follow Preen on Facebook, Instagram, Twitter, YouTube, and Viber
Related stories:
The court finally did us right when it comes to Brock Turner
Brock Turner is now a textbook example of rape
Rob Kardashian posts revenge porn of Blac Chyna on social media, gets shut down by Instagram
REMINDER: Sharing explicit videos without the owner's consent is a crime