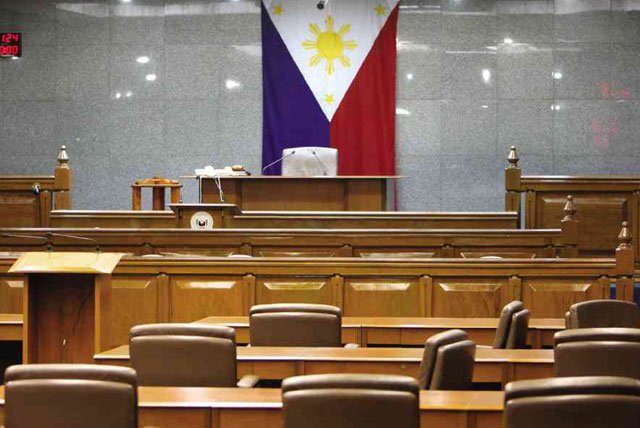 Welcome to another series of stories on Preen.ph called "Best of." Every last day of the month we will be breaking down the best of, well, anything. These will cover different categories like culture and fashion. We will get into specifics like best new liquid lipsticks or restaurants for lunch breaks. Want to know our recommendations for the month for a specific topic? Let us know in the comments section or through Twitter (@preenph) and Instagram (@preen.ph).
We're just gonna say it: The month of May was a wild ride for politics and other government-related topics.
For starters, our midterm elections happened and it had a less-than-ideal turnout. And don't get us started on the questionable incidents leading up to the vote-counting. But, this segment is called "Best of," so we want to emphasize the highs of this month. We've had too much of the lows, we need a bit of a break.
READ MORE: All the shady things that happened during our 2019 midterm elections
So here's a quick list before we roll into June. You ready?
Expanded Maternity Leave Act's IRR was signed
Pres. Rodrigo Duterte signed the Expanded Maternity Leave Act into law last February. This now gives working women 105 days of paid maternity leaves, with seven days transferrable to their husbands. If they are single mothers, they get an additional 15 days. This also applies to all instances of pregnancies, including C-sections.
A few months later, the law's implementing rules and regulations (IRR) was signed by heads of the Department of Labor and Employment (DOLE), the Civil Service Commission (CSC), and the Social Security System (SSS). This ensures the full implementation of the law, which is even greater news for all Filipinas out there. Woohoo!
READ MORE: The Expanded Maternity Leave: What you need to know
Chel Diokno meeting with his supporters post-elections
After placing 21st in the Senate race, human rights lawyer Chel Diokno met with his supporters to talk about the future and continuing the fight against injustices. "I am not sad over the results of the elections. Ganun lang talaga yan. What is important is the light we have shown in the darkness," he said. "I promise you I will never give up. This fight will never end until we win."
Diokno: This is a time for us to CHELebrate dahil bukas na bukas magsisimula tayo ulit. Kung bawat araw merong tayong isang ma-woke, in 2 years walang makakapigil sa atin. I will promise you I will never give up. This fight will never end until we win. | via @_katrinadomingo

— ABS-CBN News (@ABSCBNNews) May 14, 2019
Many supporters also asked him to run for office again in 2022. Although he's still uncertain about that, he did say he might not aim for a Senate seat again—not yet anyway.
Otso Diretso having a "dignified and clean fight"
Despite losing and conceding in the Senate race, Otso Diretso was still lauded for not resorting to dirty politicking to get votes. Sen. Leila De Lima thanked the group in a press release, saying, "Buo ang aking tiwala, na nandiyan pa rin sila, ang oposisyon, at ang marami pa nating kababayan para tumindig at tumutol sa mga baluktot na polisiya ng kasalukuyang pamahalaan." (I fully believe the opposition will still be here, as well as our countrymen, to stand against the current administration's crooked policies.)
Taiwan legalizing same-sex marriage
Overseas, many celebrated the Taiwanese government's decision to legalize same-sex marriage during the International Day Against Homophobia and Transphobia (IDAHOT). This came months after the government passed a referendum recognizing marriage as only exclusive to heterosexual couples. But thank goodness they came through this time!
Congress listening to the people re: same-sex unions
No one knows for certain when the House of Representatives put up a poll asking citizens if they're for or against the legalization of same-sex unions in the PH. As of writing, "Yes" has 64 percent of votes (460, 403) and "No" has 35 percent (254,700).
The House didn't indicate if this could affect their decision on legalizing same-sex unions, but this poll gives us citizens the chance to let our voices be heard. Especially since we live in a country that's reportedly "gay-friendly," but 61 percent of Filipinos are against such unions.
Still, it doesn't hurt to answer the poll in support of our LGBTQ+ brothers and sisters.
The Safe Spaces Bill (aka, 'Bawal Bastos' Bill) lapsed into law
On May 29, the Safe Streets & Public Spaces Act officially became a law. Sen. Risa Hontiveros, who is a staunch supporter of the bill, said this is "a landmark victory against bastos culture."
Good news, mga mahal!

BATAS NA: Safe Streets & Public Spaces Act (our 12th law) will protect everyone, especially women & LGBT, from sexual harassment in the streets, schools & workplaces.

This law is a landmark victory against bastos culture. Goodbye, catcallers!

— risa hontiveros (@risahontiveros) May 29, 2019
It's also important to remember that this law wasn't signed by Duterte even after months of prodding. Because of this, it lapsed into law, which happens if a sitting president fails to act on a bill within 30 days of receiving it.
Nonetheless, this is a win for anyone—especially women and the LGBTQ+—who experiences any form of harassment and assault in public places.
A new mental health hotline
The Department of Health (DOH) and National Center for Mental Health (NCMH) recently launched a new 24/7 mental health crisis hotline: (0917) 899-USAP. This aims to help Filipinos who are suffering from depression, having suicidal thoughts, and going through relationship problems, among many reasons.
According to DOH, this hotline will be operated by trained personnel who can direct callers to professional counselors and mental health agencies. This is different from previous hotlines we had where callers claimed the operators were untrained and that the phones were always unavailable.
This matters because suicide is the second leading cause of death among 15 to 29-year-olds globally. The World Health Organization cited that around 800,000 people die due to suicide yearly. We're glad that our health sectors made necessary steps to improve the lives of those suffering from mental illnesses.
Photo courtesy of Inquirer.net
For the latest in culture, fashion, beauty, and celebrities, subscribe to our weekly newsletter here  
Follow Preen on Facebook, Instagram, Twitter, YouTube, and Viber
Related stories:
All the shady things that happened during our 2019 midterm elections
Preen Picks: Explaining how we feel about the elections through songs
Imee Marcos plays the victim card, calls herself a "punching bag"
The Bawal Bastos bill is now officially a law