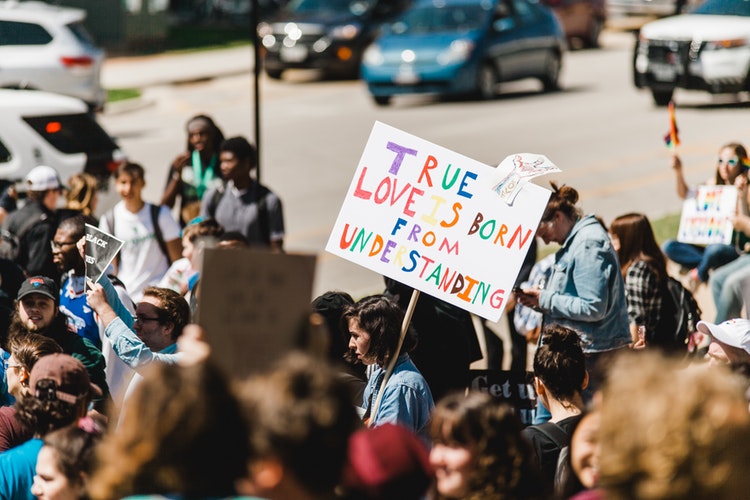 We still have a long way to go. Over the weekend, Taiwan went under a historic act. Now, if you don't know, the country is hailed by many as the most LGBT-friendly country in Asia. It is known for hosting the biggest pride parade in the continent. They were actually expected to be the first in Asia to effectively legalize same-sex marriage. This is because, in May 2017, Taiwan's top court ruled that its civil code, which stated that only a man and a woman could marry, violated constitutional guarantees, thus giving its parliament two years to amend or pass new legislation. Sadly, within that time span, the government has made little progress in the face of opposition from conservative groups.
https://www.facebook.com/QuartzNewsShow/videos/vb.393412984478751/351659988901591/?type=2&theater
Furthermore, a referendum has been called for marriage to only be recognized as between a man and a woman in Taiwan's Civil Code. Over the weekend, the referendum has concluded. And the results are disappointing. "It won more than seven million votes, while another calling for same-sex unions to be regulated under a separate law gained over six million," GMA News reports.
A spokesman for Beijing's Taiwan Affairs Office said the results reflected "the strong will of the public in Taiwan in sharing the benefits of… peaceful development across the Taiwan Strait." Moreover, "pro-family" group the Coalition for the Happiness of our Next Generation said the win was a "victory of all people who treasure family values."
Sadly, gay rights activists only garnered three million votes, and stressed that this was "a major blow to the island's reputation as a rights trailblazer." It even left some supporters in tears. Jennifer Lu, a spokeswoman for Marriage Equality Coalition Taiwan, said they were saddened by what she described as the "absurd referendums" and blamed government "incompetence" for allowing the anti-gay marriage votes to go ahead.
Sending hugs and good vibes to everyone feeling defeated tonight.

Didn't think the KMT would have this much success. Didn't think progressive politics would take such a hit.

There is now so much is at stake for Taiwan in 2020.

— Lev Nachman (@lnachman32) November 24, 2018
What I'm most bummed about with the #TaiwanElection is that once again, kids will pay the price for cynical anti-#LGBT campaigning. Marriage has been vindicated in the courts, but the vote against inclusive curricula deals a real blow to efforts to make schools #LGBT friendly.

— Ryan Thoreson (@ryanthoreson) November 24, 2018
The result is a bitter blow but it shouldn't be used as an excuse to further undermine the rights of #LGBTI people. The government must legislate for equality of marriage by 2019 to comply with the Constitutional Court's decision#taiwanelection https://t.co/fNacfNRDfc

— Suki Chung (@Sukichungml) November 24, 2018
This resulted to Taiwan's President Tsai Ing-wen resigning as leader of the ruling Democratic Progressive Party (DPP). According to GMA News, "Tsai and DPP have faced a mounting backlash over domestic reforms as well as concerns about deteriorating ties with China, which still sees self-ruling Taiwan as part of its territory to be reunified. Tsai told reporters that she would take "complete responsibility" for the defeat as she resigned as chair of the party."
The Washington Post notes that to many activists, a large part of the problem lies with the government of President Tsai Ing-wen and her party. "With her party's popularity falling because of a stagnant economy and political pressure from China, the president has been hesitant to push the potentially divisive issue of same-sex marriage." So while Tsai once spoke in favor of marriage equality, she has since taken a neutral stance ahead of the vote, "hoping to appease both the young voters who largely support gay marriage and the older voters who largely oppose it."
This is a story that's familiar to us. If you remember, Pres. Rodrigo Duterte said something similar. He initially expressed support for same-sex marriage, claiming that "If it makes the gays happy, let them be. I do not condemn anybody there." Later, he then backtracks on his statement and speaking to the Filipino community in Burma about a Time magazine article on the expansion of gender identities. "That's not allowed with us because we are Catholics," Duterte said. "We have a Civil Code, which says you can only marry a woman for me, for a woman to marry a man."
Furthermore, while we await the passage of the SOGIE Bill, sadly, I don't think this is at all a priority for the president.
But even sadder is the fact that a majority of Filipinos seem opposed to the bill anyway, as reflected on comments on the GMA News' article about the anti-gay groups winning in Taiwan. Many showed their support and even praised Taiwan for making the "right move."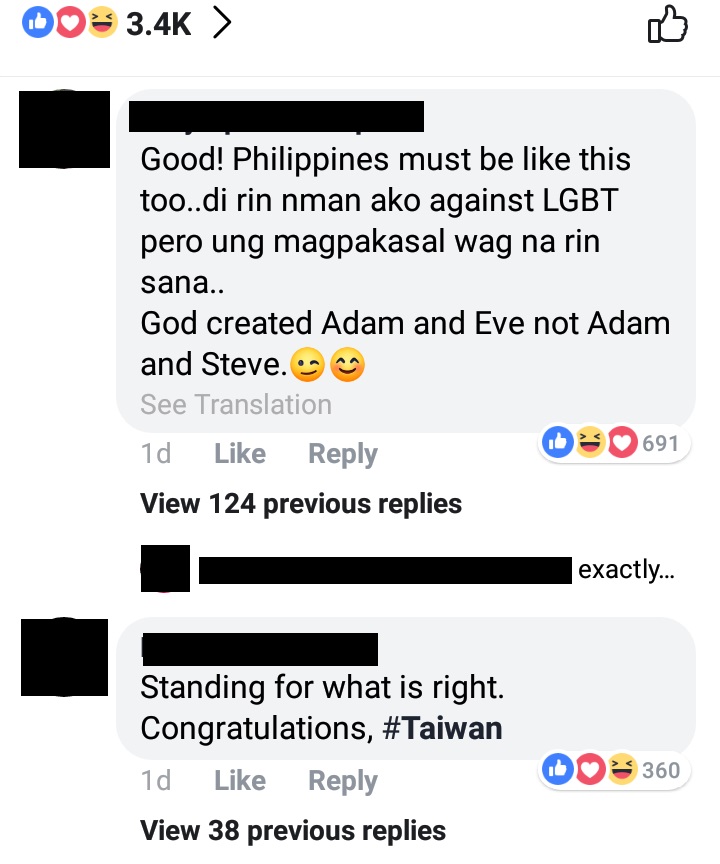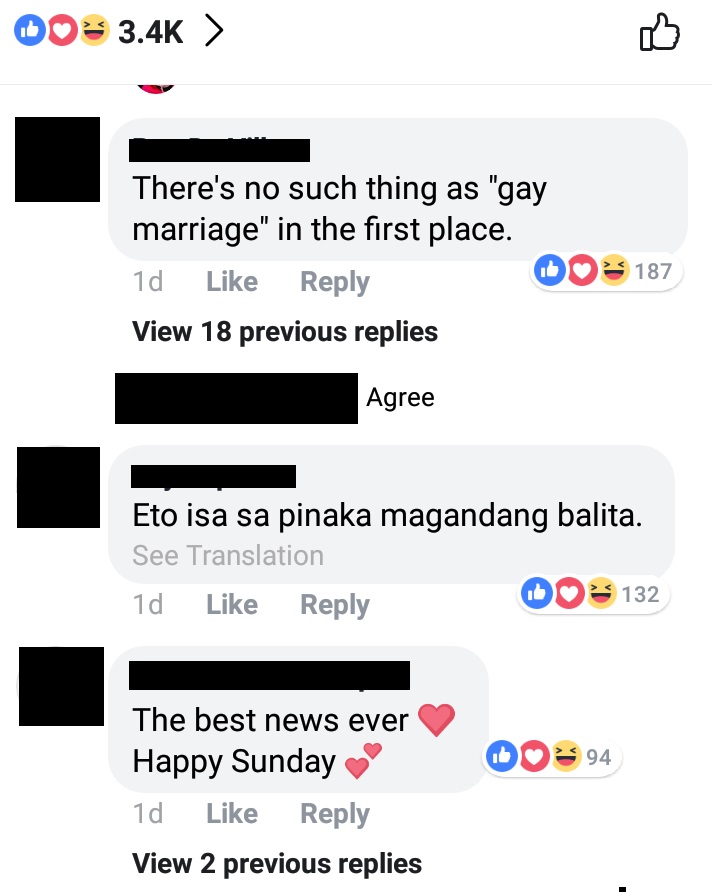 This shows just how outdated views of Filipinos really are when it comes to holding empathy for the LGBTQ community. If Taiwan lost the election, I'm afraid it means we may lose our fight too. I really hope not.
Photo courtesy of Unsplash
For the latest in culture, fashion, beauty, and celebrities, subscribe to our weekly newsletter here  
Follow Preen on Facebook, Instagram, Twitter, YouTube, and Viber
Related stories:
Being accepting of the LGBT community isn't enough—it's time we take action
LGBTQ film Billie and Emma was born from an anti-SOGIE Bill tweet
The best way to support the LGBT community? Be a good ally
Let's continue to show that #LoveIsAllWeNeed for the SOGIE bill