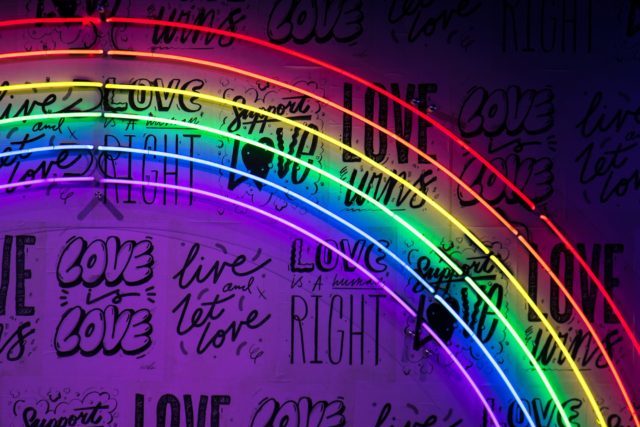 Miss Universe 2019 Catriona Gray recently expressed her support for the LGBTQ+ community through Instagram. While it was welcomed with so much love, one follower asked her about her Christian faith and how she shouldn't "compromise" it with her post.
Catriona replied: "My belief as a Christian does not limit me from fighting for the rights of others. I love my God and love my fellow brothers and sisters. Religion is never an excuse to hate, put down or act indifferent to the suffering of others. I believe God is love, and I will treat everyone—no matter who they are, to the best of my ability, with love."
The topic of religion always comes up when talking about the rights of the LGBTQ+ community. Devout followers would often quote the Bible to try and prove that homosexuality is a "sin"—yes, we see this even in our "gay-friendly" country.
READ MORE: The status of LGBTQ+ rights in the Philippines so far
As a Catholic, one of the most important things you'll learn is to "love thy neighbor." Ironically, the same people who preach the same tend to shun and ridicule the LGBTQ+ community. Many also tell them their right to marry and having a SOGIE Equality Bill go against God's laws. You might have even seen the anti-LGBT protesters at our local Pride March. Certain people even go as far and say they abandoned homosexuality so they can find God.
There is so much hate coming from a religion that passionately preaches about love and acceptance of each other. We agree with Catriona—one's religion should never be used to discriminate against others. In response to this continuing issue, LGBTQ+ advocates from independent digital agency Propel Manila began the "Love Verses Hate" campaign. Through this, they will spread words of love from the Bible to combat the discrimination against the community.
We spoke with the team behind Love Verses Hate to find out what they do and how they're doing their campaign this Pride Month.
Give us a background of the Love Verses Hate campaign.
Hayami Kudo (art director): The Love Verses Hate campaign launched on the eve of the first day of Pride Month in the Philippines. Releasing verses after verses, week after week, leading up to the Pride March on June 29. All the Love Verses Hate materials will be printed on shirts, tote bags and placards and will be made available during the actual march. 
Raymund Sison (creative chief): Pushing for equality is one of our core advocacies. Last year, we helped push the SOGIE Equality Bill in the Senate through #LoveIsAllWeNeed by asking Filipinos to send love letters to Senators and asking them to support the bill. That campaign was launched during the country's biggest political gathering, the President's State of the Nation Address. This year, we wanted to tackle head-on one of the biggest sources of the hate being thrown at the LGBTQ+ community: religion. Which I find so ironic because if you think about it, the core of every religion is love.
The Philippines is a predominantly Catholic/Christian country with conservative views. What does Love Verses Hate do to make citizens understand that homosexuality isn't a sin?
JC Valenzuela (chief executive): It is a strong reminder to the devoted that religion (not just the Catholic faith) is actually founded on love.  We've seen how the Bible, for example, is taken conveniently out of context, and as interpretations progress—either officially from the Vatican or unofficially through people, the Bible is founded on love. Period. And that's a bigger conversation worth having.
Aiko So (creative director): On top of approaching the conservatives and ultra-religious in a space of love, we should also understand that they will not change their point-of-view so quickly. Unlearning things, especially when it comes to religion, takes time and a lot of patience. They may not see it now but we can only hope that one of these days that they will.
READ MORE: Let's continue to show that #LoveIsAllWeNeed for the SOGIE bill
How should people approach close-minded religious devotees who refuse to understand and accept homosexuality?
JC: Not to engage in a fight or brawl when we disagree, but instead, center and go back to the bigger narrative that religion and faith is rooted in unconditional love.
Raymund: That follower of Catriona Gray who called her out for supporting LGBTQ+ is a good example of this mindset. And Catriona's reply is a good example of how to deal with it. With love. Love is the cure; love heals. We can't fight hate with hate, let's fight with love.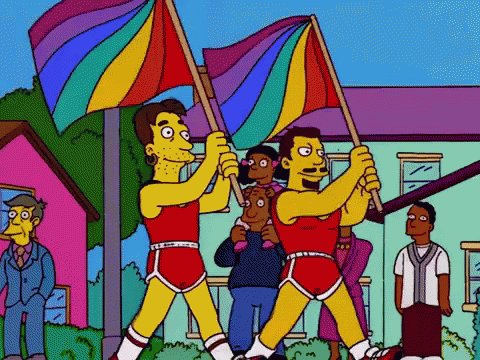 What do you want people to get out of the Love Verses Hate campaign/advocacy?
Hayami: Love Verses Hate promotes the message of love as the core of religion. And despite the differences in beliefs, the power of love will unite us all.
JC: Before sharing on social media, we want people to really understand what it means; and to help us reach more.
Aiko: We want people to realize that religion should never ever be used as a weapon that can divide us but a means that can actually unify everyone in love, equality, and acceptance.
Raymund: Religion should never ever promote hate. Because no matter how you worship, love rises above all religions.
Photo courtesy of Unsplash
For the latest in culture, fashion, beauty, and celebrities, subscribe to our weekly newsletter here  
Follow Preen on Facebook, Instagram, Twitter, YouTube, and Viber
Related stories:
The status of LGBTQ+ rights in the Philippines so far
The harmful implications of "praying the gay away"
Let's continue to show that #LoveIsAllWeNeed for the SOGIE bill
Why does religion assign so much guilt over sex?