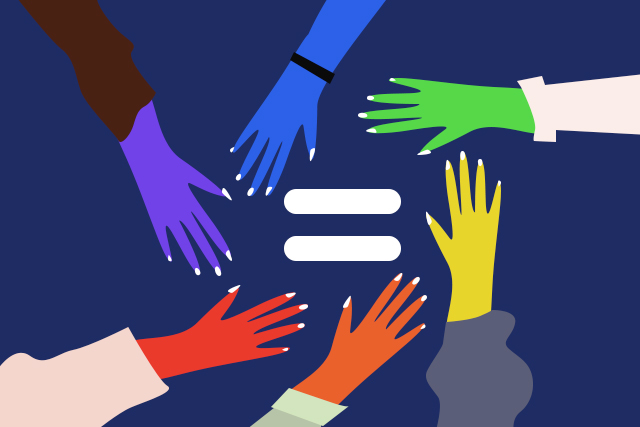 The Philippines is considered progressive by other countries in terms of our general treatment towards the LGBTQ+ community—but we have already established we can't take this statement at face value.  Of course, the actual plight of the LGBT community can only be affirmed by the members of the community themselves.
In line with this, the brand San Mig Light hosted a roundtable discussion featuring advocates who represent the community to help us understand their real condition today, according to their own experiences. The panelists are composed of Naomi Fontanos, executive director of nongovernmental organization Gender and Development Advocates (GANDA) Filipinas; Brian Tenorio, the chair and founder of Philippine LGBT Chamber of Commerce and CEO and Founder of KapeTayo Coffee which often hosts LGBT-related events and gatherings; Bernadette "Det" Neri, instructor at the Departamento ng Filipino at Panitikan ng Pilipinas in UP Diliman, and author of a lesbian-themed children's book; and Noelle Capili, an LGBTQIA+ activitist and a PR staff at PETA Theatre Center who's very vocal about her advocacies on social media. Joining them was Miss Universe 2018 Catriona Gray, an outspoken ally of the community.
https://www.facebook.com/sanmiglightph/videos/398172277465281/
Here are the highlights of their discussion.
The difference between being accepted and merely being tolerated
Noelle recounted her family—particularly her mom—understanding and fully supporting her even after she came out as a show of acceptance. In contrast, she says it becomes mere tolerance when people say they're "okay" with your orientation but opposing or even staying silent when issues such as same sex marriage come up. Catriona agrees, adding, "Acceptance is really embracing [the community] as your own. [Recognizing that you have the] same rights, same human experiences." She further explained that it means becoming "personally invested on the [LGBTQIA+] person's well-being."
Det meanwhile stressed the underlying notions of "Kapwa" and the significance of treating people as an equal. Naomi clears that with this concept, "You do not imagine the other person as an 'other' but you imagine [them] as yourself or an extension of yourself." She also highlighted that in our society today, the fact that there is a divide where one group of people is put in a position where they are given the power to either tolerate or accept the other group, is already a sign of inequality. She maintains that ultimately, what they are after, is to be treated equally in society and in the eyes of the law. Simple as that.
How to deal with opposing beliefs
Also noting her experience with her parents, or in essence, the older generation, Det shared that to her personally, she realized that acceptance means, particular to this group of people, the willingness to let go of their preconceived notions and the beliefs they grew up with, and in turn understand this new generation. However, she asserts that this effort to understand should also be practiced by members of the community themselves. "Nangyayari din dapat sa panig ng LGBT kilalanin na may limitasyon din ang kanilang panahon so wag tayong maging antagonistic sa kanilang mga isyu. Magtulungan tayo para maka-move forward." (The LGBT community should also recognize the limitations of the older generation so let's not be antagonistic towards their issues also. Let's all help each other move forward.)
As someone who isn't part of that community, Catriona believes in this too, saying a lot of people actually want to learn. "A lot of times, people don't even know how to ask for clarification because people are scared. They feel like they might come across as offensive or that they don't really know how to tread the topic. And because there are so many passionate people who are vocal about the cause, people can feel intimidated," she claimed.
Naomi moreover advises, "Try to be more open and engaging with other people because they don't understand where you're coming from. If people fear even asking you a question about what it means to be a part of the LGBTQIA+ community, people discriminate because they don't know anybody from the community. But if they have friends, discrimination actually lessens."
Conversely, as an ally, Catriona said a way to uplift the community is by "Recognizing their fight is our fight and let them be seen." She said it's important to open up conversation with and about them, as well as stand up for someone whom we feel are being discriminated upon.
https://www.instagram.com/p/ByvPKYwBhvP/
The significance of laws
However progressive other countries see us, one thing remains true: We lack laws that protect the community. The SOGIE Bill has been scrapped and now need to be refiled. Moreover, while the House of Representatives' initiative to create a poll supposedly to get people's take on same-sex union may feel reassuring, the fruition of this law still seems farfetched. It's important to note that as of May 24, the poll showed that 64 percent said they are for it, while some 250,000+ Filipinos said they are against it.
In addition, Brian revealed that one of the findings of their study on LGBT policies in the workplaces, only 17 percent answered yes to having anti-discrimination efforts. Sadly, none of them are local companies.
Of course, the necessity of these laws and policies are contentious in itself. "Nakakalungkot na kailangan pa ng batas for LGBT because it only means na hindi tinatrato ang LGBT as equals," Det and Noelle pointed out.
Still, for Catriona, the government's efforts to pass the law is highly important. According to her, we need a kind of leadership that shows that "there is a standard to be upheld by society." Brian agreed that we need more allies who are leaders also. Especially, leaders who understand the real significance of these laws. "To be a leader of the country that has so many people, you cannot classify everyone as being of one belief, and a leader should be open to listening to the voices of their people," Catriona pointed out.
Additionally, Det said that laws mean nothing if they are not implemented properly. So we obviously need a law that's not merely for show, but that genuinely looks after the rights of marginalized people and thus are being properly reinforced.
***
Inarguably, there are many factors that contribute to our fight for equality. As the group mentioned, intersectionality is crucial when talking about gender issues, especially here in our country, where multiple, interlocking power systems of oppression are at play. They also wished to emphasize that while it is a celebration, it is first and foremost, a protest. It demands that this and the upcoming generation of LGBTQ+ people will enjoy not special rights but equal rights. Together, they dream of an ideal Philippines where everyone, regardless of their SOGIE, is allowed to flourish. Like Catriona said: Love, solidarity, and shared humanity.
IN PARTNERSHIP WITH SAN MIG LIGHT
Art by Tricia Guevara
For the latest in culture, fashion, beauty, and celebrities, subscribe to our weekly newsletter here  
Follow Preen on Facebook, Instagram, Twitter, YouTube, and Viber
Related stories:
This redesigned Pride flag may be the new LGBTQ+ symbol
The best way to support the LGBT community? Be a good ally
You can be religious while supporting the LGBTQ+ community
The status of LGBTQ+ rights in the Philippines so far