The trailer of the new live-action Mulan just dropped—during the halftime break of the U.S.-Netherlands FIFA Women's World Cup soccer game, no less—and we have to talk about it. 
Directed by Niki Caro and written by Elizabeth Martin, Lauren Hynek, Rick Jaffa, and Amanda Silver, we recognize the familiar plot based on the legendary warrior Hua Mulan, as depicted in the original animated film. This time, Liu Yifei brings to life the beloved character as she portrays the headstrong woman who disguised herself as a male soldier to save her war veteran father from joining the Imperial military during the Hun invasion. 
Set in China's Han dynasty, the 90-second teaser begins with Mulan's parents telling her about her expected duty to marry into a good family. While we didn't get a peek of her "Reflection" scene, they did give us a montage of Mulan showing off her sword-fighting skills, with a goosebump-inducing ending to, where Mulan said, "It is my duty to fight"—which has got me, a hardcore Mulan fan, saying it is my duty to watch this film. 
This new adaptation is set to hit theaters in 2020. So while we wait, we will obviously obsess over the trailer. Here are some deets worthy of your attention.
Music
The 1998 film was inarguably loved by fans more so for its soundtrack. "Reflection" and "I'll Make a Man Out of You" were especially iconic. But notably missing from the 90-second teaser was any singing—despite the fact that that Yifei Liu actually has a singing background. 
In a previous interview with Moviefone, Niki actually said those songs won't make an appearance in the movie. However, Digital Spy notes that she later confirmed that "music would be a part of the film, even if it's not an all-out musical." She told The Hollywood Reporter, "The live-action is based on that inspirational Chinese ballad and on the animated Disney classic." 
Vanity Fair pointed out, "The sneak peek footage downplays many musical or fantastical elements of the original animated adaptation, but does nod toward the classic 'Honor to Us All' song with a few notes playing over Mulan's conversation with her parents." So yep, in a way, the fan-favorite classics are still there.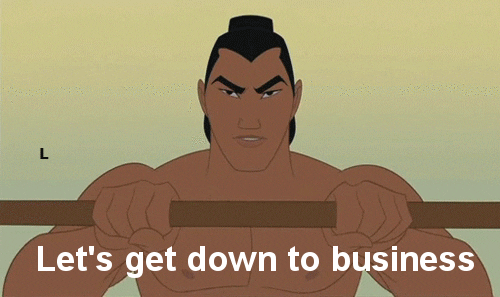 This isn't the first Disney live-action remake to go with this route though. Entertainment Tonight stresses that both the remake of Cinderella and Dumbo excluded the music of their animated counterparts. 
Missing characters
The singing isn't the only thing hardcore fans might miss in this adaptation. It has already been reported that some characters won't appear. Namely, Li Shang and Shan Yu. Notably absent from the trailer too are the animal duo Mushu and Cri-kee. But while Cri-Kee will reportedly be voiced by Jun Yu, outlets say Mushu won't make any appearance in the film.
However, we will see a lot of new characters. Namely, the witch and villain Xianniang, played by Gong Li; Mulan's sister named Hua Xiu, played by Xana Tang; and Mulan's love interest Chen Honghui played by Yoson. And instead of Li Shang, Mulan finds her mentor in Commander Tung, brought to life by Donnie Yen. Meanwhile we'll see Jason Scott Lee as Böri Khan, and Jet Li as the Emperor. 
Vanity Fair notes that the original 1998 animated film directed by Barry Cook and Tony Bancroft featured Ming-Na Wen in the title role (with Lea Salonga providing the singing voice), alongside Eddie Murphy as Mushu, B.D. Wong as Li Shang, and more. 
A deviation from the original
It's clear from the teaser trailer, this is far from the Disney movie we remember from our childhood. Aside from the fact that the film deviated from the simple shot-for-shot remake of the original (in contrast to The Lion King trailer), this one has a remarkably more serious tone. 
Mulan is undoubted my favorite Disney film of all time. The fact that Disney isn't relying on making another nostalgia filled shot-by-shot film intrigues me. It definitely looks like they're taking a more mature and authentic approach to her original story, which I fucking dig.

— Enrique (@ElmecoA) July 7, 2019
We have yet to see if the famous Mulan humor will be absent (I have a feeling that iconic demonstrate-a-sense-of-dignity scene did not make the cut.) This one's more like a historical epic than a musical. It's actually reminiscent of The Forbidden Kingdom, which incidentally, Liu starred in.
Massive budget
The original animated film had a $90 million budget and grossed $304 million worldwide. This new adaptation, featuring sweeping landscape shots and epic battle sequences, understandably required a much bigger budget. In fact, Gong Li previously revealed that over $300 million was used—which makes Niki Disney's second female director for a big budget film of this caliber.
The teaser shows the production team definitely didn't hold back with this adaptation. Shooting reportedly took place in China and New Zealand. Though this type of big production is not surprising for Disney, we are so glad Mulan, largely helmed by women, had the type of support it had from the company.
Martial arts epic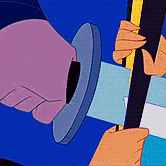 Prior to the release of the trailer, the live-action adaptation had already been dubbed as a "full-scale martial arts epic." The teaser did not disappoint, with scenes that clearly wants viewers to prep for adrenaline and action-packed moments.
This is great since the live-action obviously wants to stick closer to the real tale of Mulan. According to Blackbelt Mag, the real Hua Mulan was believed to be "an excellent seamstress and a skilled martial artist who was renowned for her archery expertise."
Who else is freakin' excited for this remake?
Art by Tricia Guevara
For the latest in culture, fashion, beauty, and celebrities, subscribe to our weekly newsletter here  
Follow Preen on Facebook, Instagram, Twitter, YouTube, and Viber
Related stories:
LOOK: A sneak peek of Liu Yifei as Mulan
Liu Yifei Is the Mulan we always wanted
Let's give the live-action remake of Mulan a chance
Why we're not okay with this US women's mag using Mulan's photo