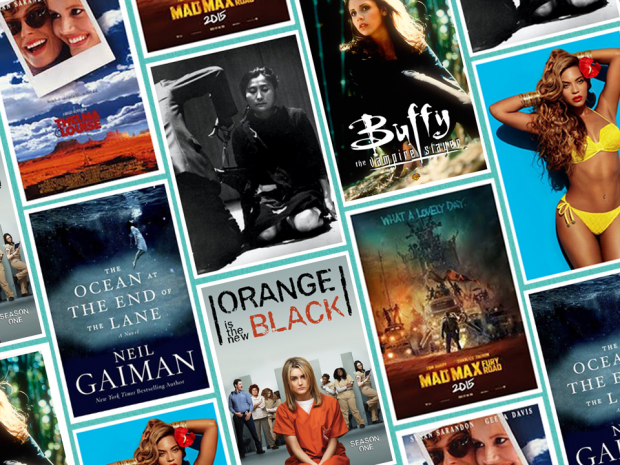 Much has been said and done about this ideological movement. And while it sparks a lot of blabber from "critics" who don't even know what they're talking about (cue: meninists), we've rounded up a list of culture classics and pop paraphernalia that do.
When it was released in the summer

of 1991, the movie

 went down in #girlpower films history. But more than just encapsulating female badassery, it also successfully preaches its politics under the simple guise of two BFFs going on a road trip.
Starring Susan Sarandon and Geena Davis, the plot revolves
  around two friends
as they escape town and become outlaws after Sarandon's character shoots a would-be rapist. It's the perfect revenge film against exploitative men, and it's the ladies who get the last word here.
In their tracks, they leave behind a message that reads, "Women are not things." While the film garnered a lot of praise, it also drew intense criticism from misogynists who attempted a boycott, citing it as a "feminist piece of propaganda posing as a guy flick."
LITERATURE
The Vagina Monologues by Eve Ensler

It's every woman's guide to sexuality and its politics. Eve began an open discourse on issues that women were afraid to talk about in the '90s like sex, rape, abuse, and menstruation. It's what you'd expect from the woman whose politics was consulted for the latest Mad Max. While she wasn't the first to raise concerns, she attracted a wider audience that academic jargon couldn't.
The Ocean At The End Of The Lane by Neil Gaiman
One of Neil's most groundbreaking works features a world that thrives in the absence of patriarchy. There, the women are not defined by the lack of a father figure, as they are able to run a farm on their own while wielding powerful magic and kicking serious ass.
TV 
Buffy the Vampire Slayer
Orange Is The New Black

This 2014 Netflix favorite boasts about a 10 to 1 ratio of female-to-male characters.The show's a cultural touchstone for featuring what other shows have never told about women. OITNB celebrated female diversity—be it in looks, age, race, body type, and even sexual orientation. Litchfield Penitentiary is an estrogen playground.
MUSIC
Practically every Beyoncé song

You already saw this coming anyway. Almost all of Queen Bey's albums are a feminist call to arms that are fierce from start to finish. Whether it's sticking it to the haters, breaking standards for women of color, or showing everyone "who run the world," it's clear they don't call her "Queen B" for nothing.
"21st Century Girl" by Willow Smith

She's only 14 years old, but Willow is fast-becoming one of the leaders of modern feminism. When she's not wearing her topless shirt, the singer reminds us what kind of woman we're allowed to be in this modern day and age: "I set the boundaries/ rules don't own me/ I'm living life on the edge,/ I choose my path."
One of the earliest pieces of feminist art staged in 1964, performance artist Yoko Ono sat onstage and laid down a pair of scissors. The audience was invited to cut off any piece of her clothing. What started out with hesitant responses, ended on a more threatening note as her fabrics were tattered and torn, leaving her nearly bare. There, gender was directly addressed as Yoko was reduced to a sexual object rather than a subject of her art.
Petra Collins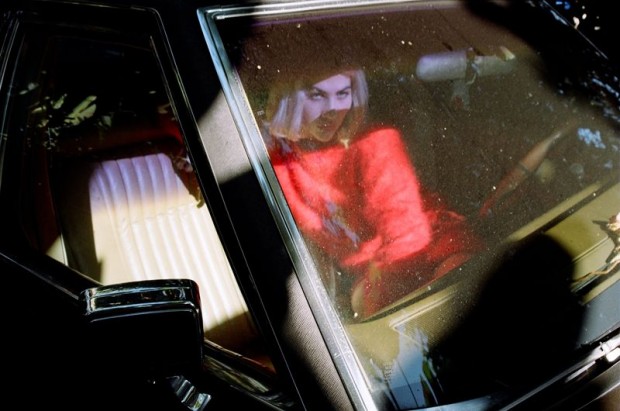 Tavi Gevinson's artist in crime, Petra famously dabbles with female nudity, image, and sexuality in everything she touches. She makes her viewers take stuff like pubic hair, period pains, and stretch marks at face value, without giving two fucks over what conservatives would think. After all, it's reality—why don't we face it?
Finish your servings of these, and you'll find that feminism is a mix of varying views. From issues of identity to sexuality to personal hygiene to image, feminist politics simply aims to empower women, their choices, and their reality. Here's the catch: it involves men, too.
At the end of the day though, feminism is not just about women. It's about us all.