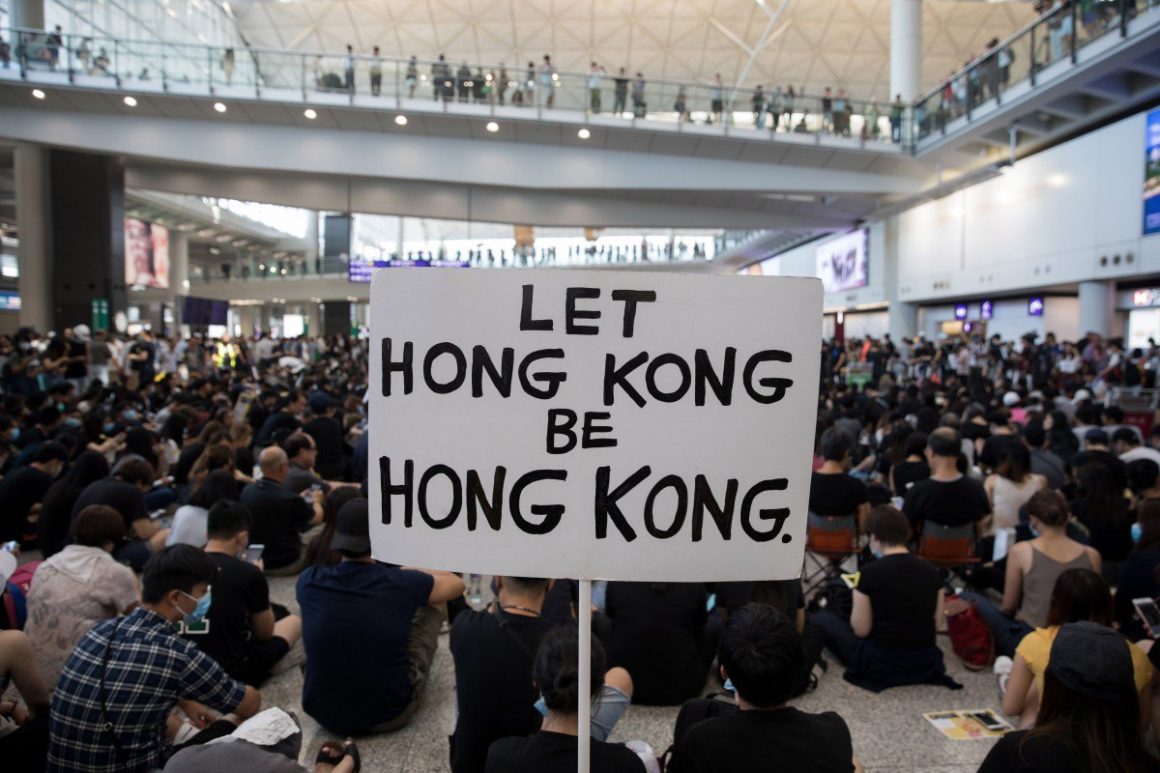 In the past few weeks, we have been hearing so much about the turbulent events happening in Hong Kong.
After several weeks of protests, activists show no signs of stopping. What are these people really fighting for?
It is important to remember that Hong Kong is significantly different from other Chinese cities, having a special status of their own. It was a British colony for more than 150 years, and was leased by China to Britain for 99 years. In the early 1980s, as the deadline for the lease approached, China and Britain reached a deal that Hong Kong would return to China in 1997 under the principle of the "one country, two systems."
This meant that while becoming part of China, Hong Kong would enjoy a "high degree of autonomy, except in foreign and defense affairs" for 50 years.
This is why Hong Kong today has its own borders, legal systems, and rights that include freedom of assembly and freedom of speech.
However, recent events are seeing changes and threats to the region's autonomy. According to BBC, China has been accused of meddling in Hong Kong, such as interfering with legal rulings that are disqualifying pro-democracy legislators.
The commotion that is happening right now however, is due to the concerns that Hong Kong was set to pass a bill that would allow individuals to be extradited to China. Gulf News says that those who opposed the bill said it jeopardized Hong Kong's semi-autonomy from China, and if passed, would endanger Hong Kong-based critics of Beijing, who could suddenly find themselves facing the Chinese legal system, where human rights groups have documented arbitrary detention and torture.
Now, Hong Kong is facing the biggest fight of their nation, as protesters fight for democracy and an end to police brutality. Police recently clashed with protestors thronging through Hong Kong's airport late Tuesday, with violence flaring at the end of a second straight day of pro-democracy demonstrators taking over the airport.

Dozens of citizens have been bruised and beaten for taking the fight to the streets, and just last week, thousands of Hong Kong lawyers marched in silence, dressed in black, to slam the so-called "political prosecution" of the arrested extradition bill protesters.
Hong Kong is fighting for its freedom from China, no matter the costs.
I wish we could say the same for our country.
Pres. Rodrigo Duterte has been handling the Philippine foreign policy very differently in his years in office. During his 2016 state visit to China, he announced that he has "separated" from the US to be "dependent" on China "for a long time." This is indeed a glaring difference from the past administration's policy.
CIRSS Commentaries reports that analysts believe that Duterte is a "rational actor" who understands realism and geo-strategy. Maybe moving away from the US would allow our country to forge security partnerships with other centers of power. It would also help in avoiding becoming collateral damage following an intensified China-US rivalry in the South China Sea.
While this "pivot" towards China seemed fairly rational in the president's first year, things have now escalated into very alarming circumstances.
And they're not very pretty.
In late June, the Armed Forces of the Philippines (AFP) Western Command said that four Chinese Navy vessels passed through the waters of Balabac in Palawan without prior notice to the Philippine government. These vessels were unresponsive to radio calls. On the same month, a Philippine vessel sank following a collision with a Chinese vessel in the West Philippine Sea, endangering the lives of 22 Filipino fishermen onboard.
There has been an influx of Chinese workers (most are illegal) in the country, and National Security Adviser Hermogenes Esperon Jr. sees the phenomenon as a threat. Many of these foreigners come in with no clear intents, and most having false documentations or are completely undocumented. Most cases like these are when they come up as tourists and end up as workers. The country launched the visas upon arrival program for the Chinese last 2017, but is now backfiring with the abuse of most foreign nationals of this privilege. But the Duterte Cabinet decided not to scrap the visa-upon-arrival (VUA) privilege, choosing to tighten the system instead to prevent abuse.
See how things are alarming?
The ruling that the International Criminal Court made at the Hague in 2016 has been left hanging in the air. The country is achieving the exact opposite of its legal victory over the South China Sea, as the president announces that he is allowing China to fish in our waters.
In his SONA 2019, Duterte spent minutes of his speech trying to justify a verbal deal he struck with China, allowing Chinese vessels to fish in the West Philippine Sea. He said that the United Nations Convention for the Law of the Sea (Unclos) allowed for such arrangements, and that the arbitral ruling which the Philippines won against China also recognized "traditional fishing rights for the natives."
Why is this happening? The Philippine government and its president are duty-bound to protect marine resources in Philippine waters for Filipinos. Why does it seem like they're so keen on giving our waters away?
Duterte's so-called "verbal agreement" is unconstitutional, is limited to the Hague's ruling, and is completely invalid for being seemed to be made under threat of war or force. The President has repeatedly harped on China's threats of war when explaining why he could not assert the country's rights in the West Philippine Sea.
A former top Philippines defense official recently said that the Philippines should prepare to be invaded by China. It is not clear whether the warning was prompted by genuine fears of Chinese aggression or Filipino domestic politics, but either way, the escalating cases with the Chinese are truly distressing.
While Hong Kong is fighting for their democracy and freedom from China, the Philippines continuous to saddle up to the world power.
Listing down all the red flags with this foreign policy pivot will take days, but the bottom line is, the happenings in Hong Kong should serve as a wakeup call to us Filipinos.
How long before we encounter the same circumstances? Is our country ready—or rather, willing, to fight for freedom once again?
Photo courtesy of South China Morning Post
For the latest in culture, fashion, beauty, and celebrities, subscribe to our weekly newsletter here  
Follow Preen on Facebook, Instagram, Twitter, YouTube, and Viber
Related stories:
Pres. Duterte's promises at this year's SONA
Sec. Panelo, don't make promises you can't keep
Best of: Government-related topics we weren't mad about
According to Sen. Sotto, abortion is on the same level as extrajudicial killing