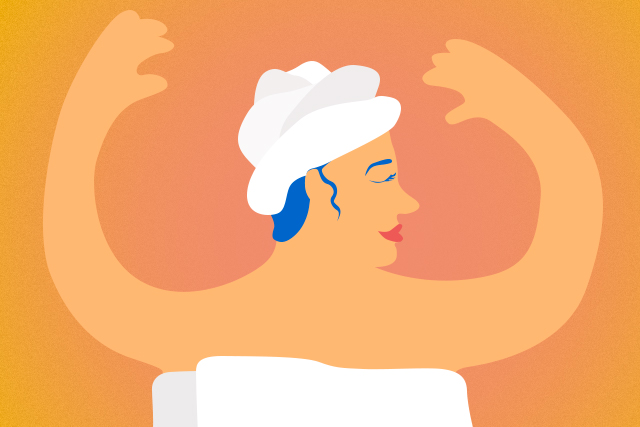 Here at Preen, we're fully aware that adult life doesn't always go as smoothly (and look as beautiful) as curated Instagram feeds. We all face challenges amidst all the good things. Meet Mikka Wee, a former food editor-turned-working gal in Singapore, who's about to share all the ups and downs that come with adulting and living. Welcome to Bless This Mess!
As I've grown older and eased into my late 20s, one thing I've been truly relishing every day is my daily shower or bath. I usually have mine in the evening, a few hours before going to bed. I feel there is some sort of psychology at play—starting your morning with a shower to rejuvenate or ending your day with one to relax. I have some friends who bathe twice a day, but to me, there's just something sacred—almost ritualistic, even—about stepping inside a hot shower after a long day. 
Undressing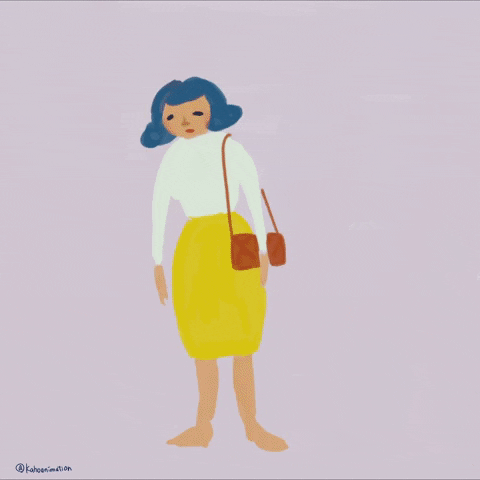 To undress is to be vulnerable; to get naked is to surrender. Something about stepping out of your old clothes and tossing them in the hamper is significant to keeping your worries of the day behind. A small thing, but I thought Clinique did a really clever and accurate job of naming their cleansing balm "Take the Day Off."
Speaking of makeup, I consider it as part of undressing. I use makeup almost every day because, for me, it's a form of self-expression. I like experimenting with new colors that go well with my clothes, winging my eyeliner, or donning a new lipstick color. It's a ritual I get excited about every morning before I leave the house because I feel like I get to exercise my creativity in my own personal way. 
Removing my makeup is like creating a blank slate and allowing my skin to breathe and rest. As someone who has worn eyeliner every single day since high school (to the point where people sometimes don't recognize me anymore when they see me without eyeliner), I feel extra vulnerable without it. To completely undress and wash off my makeup is to see my body completely as it is with all its beautiful flaws and nuances. The act is kind of cathartic, but also, therapeutic.
Washing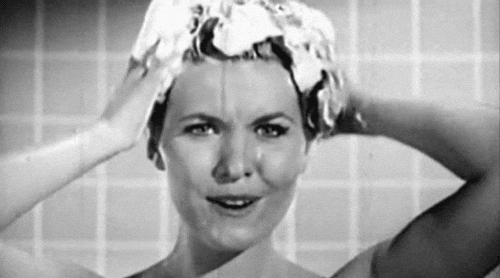 When I am in a mood, I like lighting candles in my tiny bathroom. Of course, I don't do this everyday—maybe once a month when I bathe with my Lush Magic Crystals scrub. But whatever the ambiance of my bathroom, the washing of the body mandatorily commences. I start with my hair then my whole body, and I like paying attention to how the water runs from my back, to my legs, to the floor. It's like an initial cleansing from the busy day that was. 
Cleansing and exfoliating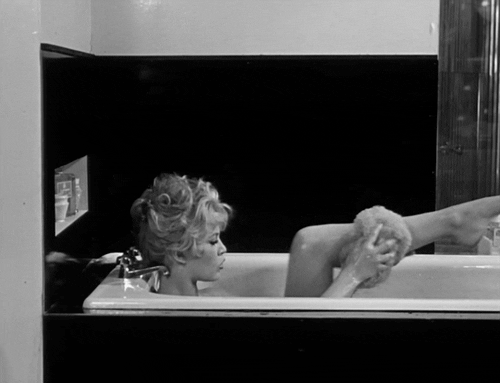 I've been more mindful about my shampoo, conditioner, and soap choices, ensuring they don't contain a lot of chemicals but still smell great. I've been enjoying Dr. Bronner's 18-in-1 Magic Pure Castile Soaps—I have mine in lavender and peppermint because I really get to relax and ease into the moment. I am a huge scent person. Sometimes, I feel it's my strongest sense (along with taste); I must've been a dog in the past life. Because of this, I am extra sensitive to the tiniest pungencies and nuances in the air.
The act of also scrubbing different areas of the body and removing residue from the day is such a treat. The byproduct is always some sort of renewal or genesis. It's like a mini-reset.
Nourishing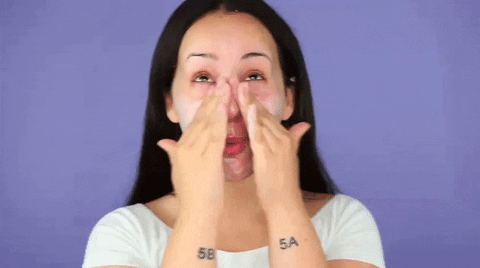 After all the self-love that happens in the shower, you're ready to step out and slip on some clean clothes. I like to use a mild lotion after showering because while it does keep the moisture on your skin, there's something about a nice, clean "final touch" to your ritual. I know a lot of people who cringe upon the idea of applying lotion after a shower because it could feel oily, but there are some quick-drying formulations out there that do the trick. 
One of my best friends and I have this blissful memory of what we call "The Best Bath of Our Lives." We were in the province, hiking. We were supposed to camp on top of a mountain, but then it rained, so we rushed back to seek refuge at a friend's home. The next morning, we took a jeepney back to the city. It was a three-day, no-shower experience of dust, mud, dirt, salt water, and pollution seeping into our skins—we enjoyed and relished every minute of that experience deeply. When we were ready to make our way back to Manila and had some time to spare, we booked a room in the first hotel we saw and had the best bath of our lives.

From then on, I've taken a particular interest and focus on the steps I take whenever I shower because I believe that it's one of the simplest forms of self-care that you can do and treat yourself to every day.
Disclaimer: The views expressed here are solely those of the author in her private capacity and do not in any way represent the views of Preen.ph, or any other entity of the Inquirer Group of Companies.
Art by Tricia Guevara
For the latest in culture, fashion, beauty, and celebrities, subscribe to our weekly newsletter here  
Follow Preen on Facebook, Instagram, Twitter, YouTube, and Viber
Related stories:
Forget bath bombs: Create your own crystal-charged wellness routine instead
If you're stressed, Jodi Sta. Maria has self-care pointers for you
I'm hoarding these exfoliating soap bars
Kelsey Merritt has a fancy moisturizing step at night