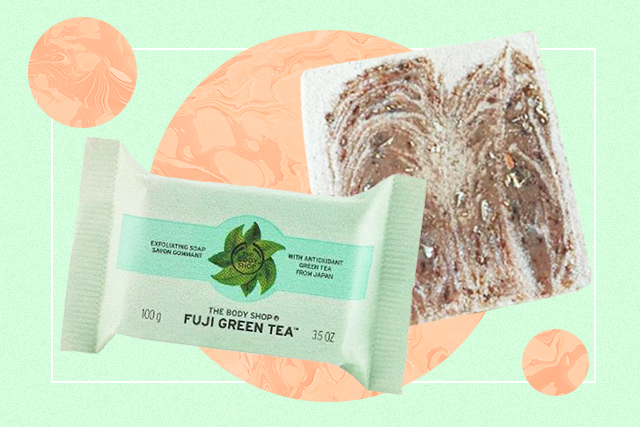 I'm clearly obsessed with exfoliating since I'm always looking for different ways to keep my skin baby butt smooth. My latest go-to are bar soaps. I use these on the days I don't feel like doing too many steps, and they work really well too. I find these are also easy to use since you can just scrub your entire body with it, exfoliating and cleansing at the same time. Also, a lot of these are made with natural ingredients making it good for both your skin and the environment. Want to join me in saying bye to flaky skin? Cop the bars below.
Kahilom Coconut Milk & Oatmeal Soap
Exfoliating soaps don't have to be too rough on the skin. This one still has a creamy texture when you lather it on your body. This will exfoliate and then moisturize too so you can say good-bye to dry skin. Available at HUB Make Lab.
Rraw Blue Bomb Raw Bar

This bar will get rid of dead skin cells and looks super cute too. It has a chunk of locally harvested loofah in it and is infused with vanilla and sandalwood. Hold on, adding this to my cart. Available online.
Elements Soap Triple Milk Soap with Chia Seeds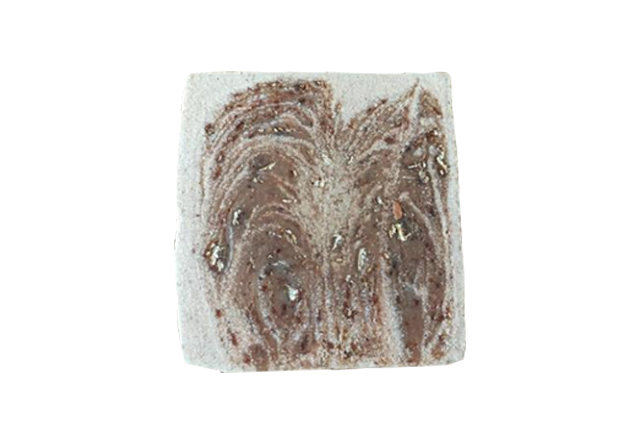 Chia seeds aren't just for healthy breakfast bowls, they can be good for external use too. This has three types of milk—extra, I know—cows, goats, and coconut. "The calcium property in the three types of milk boosts collagen production, promoting the elasticity of the skin." The chia seeds act as a gentle exfoliant. Sold on this yet? Available online.
Honest Hands Apricot Scrub Soap
I use an oil exfoliating scrub for my face that has apricot seeds, so this might have the same effect. Not only does it remove dead skin cells, it also stimulates blood circulation. If you're sitting at a desk all day, this will save you. Available on Instagram.
Cacao Culture Farms Cacao Exfoliating Body Soap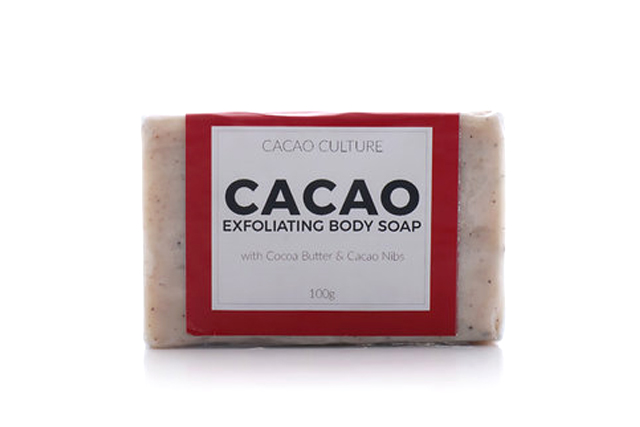 Just like chia seeds, cacao nibs can also be used as a natural exfoliant. This bar is a mix of cocoa butter, which will protect your skin against free radical damage. The cacao nibs scattered in it will rub away any unwanted skin. You'll also smell good enough to eat after your shower. Or maybe crave some cacao nibs. Available on Beauty MNL.
Lush Figs and Leaves Bar Soap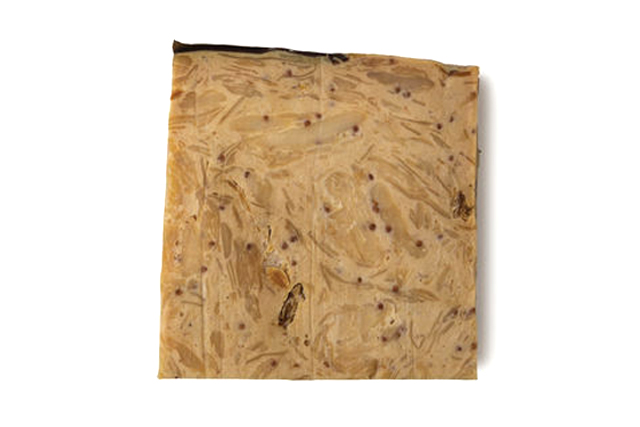 If you have sensitive skin but still want to exfoliate, pick up this soap. The scent is a mix of orange blossom, figs, and ylang ylang oil. For the scrubbing part, there are fig seeds and grape leaves. Made of natural ingredients but this does not count as your fruit intake for the day. Available at Greenbelt 5.
Human Nature Exfoliating Bars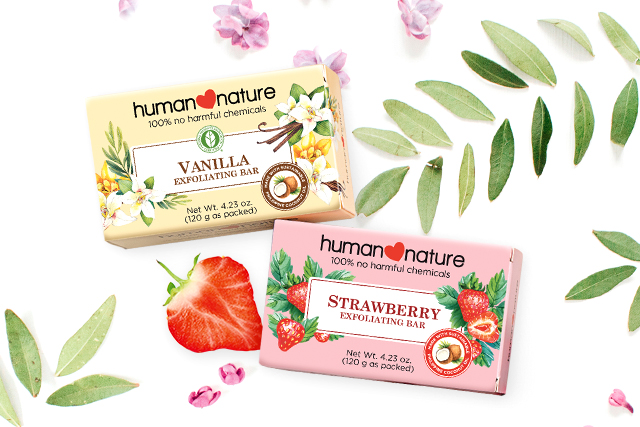 Human Nature has two options for these bars. One is vanilla while the other is strawberry. It doesn't use plastic microbeads but natural loofah scrubs instead. They are also cold processed "to retain skin-hydrating glycerin." Available at Rustan's Supermarket branches.
The Body Shop Fuji Green Tea Exfoliating Soap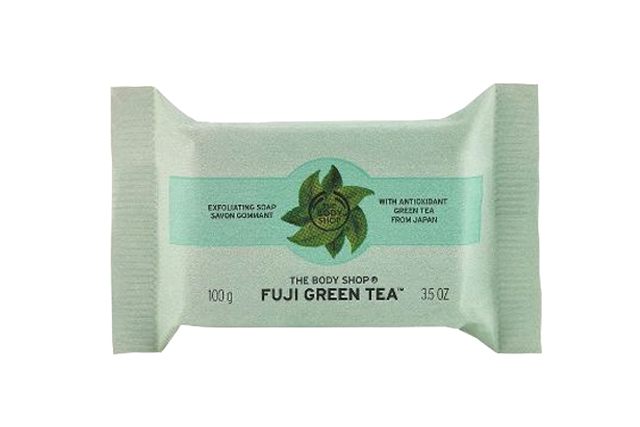 The Body Shop makes some of my favorite soaps and I'll be adding this to my stash. Exfoliate while feeling relaxed at the same time. It is infused with green tea leaves for a refreshing finish. It's like a spa treatment except you're doing it at home for free. Available at SM Makati.
Art by Marian Hukom
For the latest in culture, fashion, beauty, and celebrities, subscribe to our weekly newsletter here  
Follow Preen on Facebook, Instagram, Twitter, YouTube, and Viber
Related stories:
Beauty hack: How to exfoliate according to your skin type
Skin fasting: The beauty trend that goes against everything you've been taught
A step by step guide to getting baby soft skin
Make oat milk your skin's new best friend this year