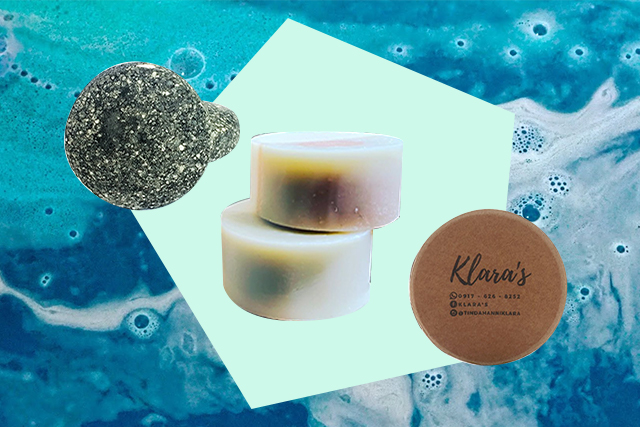 If you've been wanting to go zero-waste with your beauty routine, the easiest way to start is with your shampoo. Shampoo and other cosmetics in plastic bottles contribute to the 120 million units of packaging that are produced and thrown away by the beauty industry every year. If this level of consumption continues, there will be 12 billion tonnes of plastic in landfills by year 2050. 
Shampoo bars have been the best solution by the beauty community thus far. It lathers up like any other soap bar, and helps in the reduction of plastic waste, especially when a collective switch by the community is done. 
However, what concerns most people about making the switch is the formula and effectiveness of emerging shampoo bars in the market. Yes, it's organic and homemade with natural ingredients, and will definitely reduce plastic consumption. But will it be good for your hair? Especially if you have hair or scalp conditions that must be treated? 
Fret no further. We found the best shampoo bar picks for different hair conditions. Plus, they're local too. 
Hair growth 
Hair fall is a natural occurrence especially for those with long and thick hair. But if you've been noticing increased  hair fall and your locks thinning out, this would be the right shampoo bar for you. The Jasmine and Gugo hair-thickening shampoo from Mayumi Organics is sulfate-free, hair-fortifying, thickening, and promotes hair growth. Available online. 
Moisture and nourishment
Brand New Dallies' Honey Ginger shampoo bar is all about moisture. With the erratic weather in Metro Manila lately, our scalps and hair tend to dry out fast with the rapid changes of rain and shine. Not to mention the humidity. This particular shampoo bar contains honey and ginger extracts that give the scalp proper moisture and the nutrients it needs to keep from drying. Available on Instagram.
Anti-dandruff 
Dandruff is a common hair condition especially for those who encounter heat daily. And because the Philippines is a tropical country, many Filipinos suffer from extreme dandruff and dry scalps. Amihan Organics' Mountain Mist shampoo bar is the right treatment for those going through dandruff. It is formulated to hydrate sensitive scalps while leaving a cooling effect. Available on Instagram. 
Damage repair and heat protection 
https://www.facebook.com/tindahanniklara/photos/a.558855494461860/907079779639428/?type=3&permPage=1
Klara's Chocolate shampoo bar is handmade, all-natural, and chocolate-scented. Formulated with some of the best oils for hair care, this shampoo bar can do wonders for dry, brittle, or damaged hair. It is infused with argan oil that protects your hair from UV damage and heat from styling, and also with  jojoba oil which moisturizes your hair to make it soft and shiny. Available online. 
Volume and texture
The moisturizing formula of the Voluminizing Shampoo bar from Zero Basics helps improve texture with natural ingredients like aloe vera, coconut oil, and peppermint oil. Plus, if you're hesitant about switching to shampoo bars because you like that bubbly feeling when you wash your hair, this one lathers up just as well as your regular shampoo.  Available on Instagram. 
Art by Tricia Guevara
For the latest in culture, fashion, beauty, and celebrities, subscribe to our weekly newsletter here  
Follow Preen on Facebook, Instagram, Twitter, YouTube, and Viber
Related stories:
These brands are the key to a zero-waste beauty routine
Here's how you can start to live a zero waste lifestyle
Your self-care routine can now be zero waste
Not ready for menstrual cups? Give period panties a try
How to be a strong and fierce woman? Inspire others and save the Earth