We've seen how people play around with hair color to express their style. Many would simply go from having black hair to a vibrant color, others would split their hair and add two colors like Arci Muñoz. There are also those who impulsively change their hair every few months á la Hayley Williams.
Recently, we noticed stars like Billie Eilish and Halsey bringing back the colored roots trend. No, we don't mean the unretouched roots that come out when your hair's growing longer.
Billie debuted slime green roots earlier this year that goes from her middle part to under her jet black hair. On the other hand, Halsey rocked a long black wig with rainbow roots during the MTV Video Music Awards 2019.
The trend could be traced back to as early as 2014 when Maxime Simoens' models sported the look during Paris Fashion Week. Colored roots were also spotted at London Fashion Week in 2015. Investor Spot cited that hairstylists from Bumble and Bumble used water-based body paint to create the temporary hair color. But many made this trend more permanent and did their own pairings. Blonde hair with blue roots? Yes! Pink hair with purple roots? Wild.
Looking to experiment with your hair this year? You can get permanent or temporary hair dye to test out the colored roots trend. Shop our picks below!
Good Dye Young Steal My Sunshine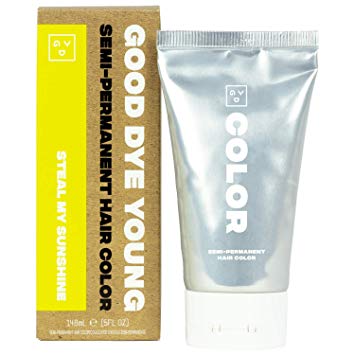 Steal My Sunshine is described as a "trippy, acidic yellow that will make your glowstick jealous." It's also so neon that it can glow under a blacklight. You can pair this with dark or light hair, just make sure you carefully apply it on your roots if you want the neon effect to be focused there. Available online.
Etude House Two Tone Treatment Hair Color #3 Pink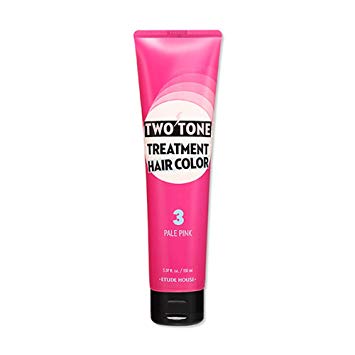 This product is semi-permanent and is said to give you colored hair in 10 minutes. Instead of spreading the pink color all over, you can focus it on your roots. It will last for a week, but you're free to retouch it once it fades. Available at Greenbelt 3.
Manic Panic Classic Cream Semi-Permanent Hair Color in Electric Lizard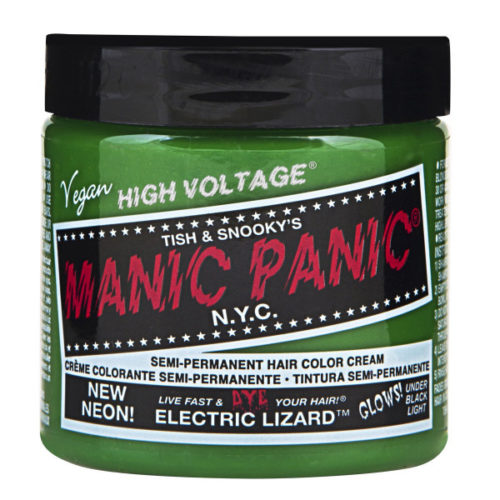 Do you want a bright green shade similar to Billie Eilish's? Grab Manic Panic's Electric Lizard shade. This product is also semi-permanent, and the color fades after four to six weeks. Available on Lazada.
Cospray Washable Haircolor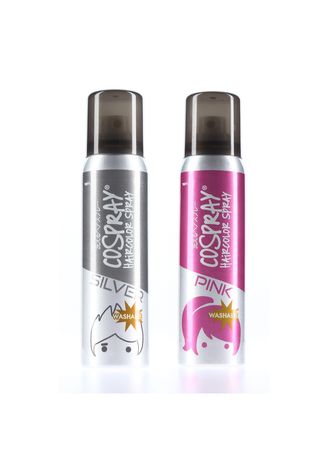 If you just want the color on your middle part, this product will make it easier for you. Cospray has shades from purple to silver which you can spray on your hair. You can easily wash this off after use as well. Available at Personal Care Exchange.
Missha 7 Days Coloring Hair Treatment in Ash Deep Blue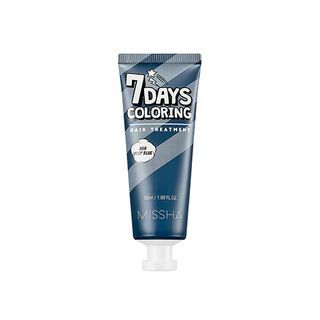 You can get dark blue roots in just 10 minutes with this Missha product. The color lasts for seven days, and the formula will leave your hair shiny as well. Available on Beauty MNL.
Photo courtesy of Billie Eilish's Instagram account
For the latest in culture, fashion, beauty, and celebrities, subscribe to our weekly newsletter here  
Follow Preen on Facebook, Instagram, Twitter, YouTube, and Viber
Related stories:
Arci Muñoz's split-pink hair color will give you major hair envy
You won't be breaking the rules with these work-appropriate hair colors
I use this conditioner to revive color in my hair
The vloggers you need to watch if you want vibrant-colored hair