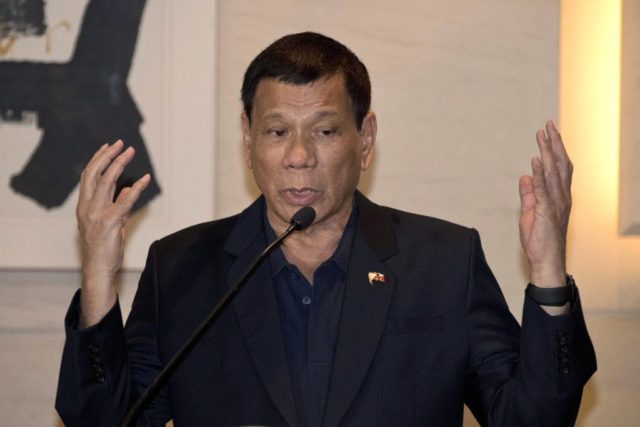 Social media has been blowing up the past few days with Duterte supporters defending the
president and his achievements since being elected in 2016. But as several critics would point out, Pres. Rodrigo Duterte has done more harm than good to our country.
Nothing but The truth : achievements of Duterte's administration. Read this thread https://t.co/B4nsAq7bTA

— Noemi L. Dado (@momblogger) November 5, 2019
As we know, Duterte has been critcized multiple times for his political decisions (e.g. allegedly selling us to China, the war on drugs) and his misogynistic comments. Most of his well-known critics have been women and he has no problem in trying to discredit and silence them.
Here's a refresher for all of you:
The war on drugs and VP Leni Robredo
Since the start of the Duterte administration, Vice President Leni Robredo has been a staunch critic of the war on drugs and has called for the investigation of the extra-judicial killings. Last week, the president offered to surrender his power to enforce law for six months to Robredo to see if she can fix the alleged drug problem in the country within that time period. This came after Robredo said that the war on drugs, which killed at least 5,000 people in the span of three years, was a failure.
Robredo's not wrong. During one of Duterte's campaign rallies in 2016, he promised to eradicate crime and corruption in six months. It has been three years since he became president but many are saying his war on drugs won't be successful since it's killed more people and hasn't actually  the actual problem.
Duterte's decision to pass the responsibility to Robredo is seen as a sign of accepting failure. But of course, he's making it sound like Robredo is simply meddling with his work.
As of today, Robredo has accepted the offer to be the co-chairperson of the Inter-Agency Committee on Anti-Illegal Drugs (ICAD). According to the vice-president, she did this in hopes of possibly saving innocent lives.
The cases against Maria Ressa
Rappler CEO and journalist Maria Ressa was arrested twice in less than two months this year for allegedly violating the cyberlibel law and and the Anti-Dummy Law. These came after Duterte smeared the online publication for publishing "fake news" and banned it from covering presidential events.
The arrests were seen as a tactic to silence journalists who criticize and expose truths about the Duterte administration. As Ressa said during the TIME 100 Gala last April, "[The] only thing I've done, my only crime is to be a journalist, to speak truth to power."
Arresting Sen. Leila De Lima
Sen. Leila De Lima ordered the investigation of the extra judicial killings that happened in 2016. Duterte's response to this was to say he will "destroy her in public," and he repeatedly accused her of drug-related crimes and called her misogynistic names. The worst was that solons threatened to show her alleged sex tape in court, which is basically a way to publicly shame her.
In 2017, De Lima was arrested for alleged drug trafficking. Despite being detained for over two years, the senator assures that she's doing her job as a public servant. According to Inquirer.net, she has received support from international rights organizations that have appealed for her release.
***
It is both sad and terrifying to see this administration go out of its way to silence the president's critics. The examples above are just some of the more publicized ones. We've also seen how Duterte and his political allies have tried to downplay their actions by antagonizing their critics. (e.g. Calling feminists "OA" just for calling out the president's misogyny)
But this shouldn't discourage anyone to fight against the injustices happening in our country. Our leaders should always be held accountable for their problematic actions. The fact that they're trying to silence critics means they don't want the horrible truth to come out.
Photo courtesy of Inquirer.net
For the latest in culture, fashion, beauty, and celebrities, subscribe to our weekly newsletter here
Follow Preen on Facebook, Instagram, Twitter, YouTube, and Viber
Related stories:
Maria Ressa on the similarities between presidents Duterte and Trump
To all the women who refuse to be intimidated 
VP Leni Robredo slams Pres. Duterte's rape joke, and we are here for it
Why it's misogynistic to show Sen. Leila De Lima's alleged sex tape