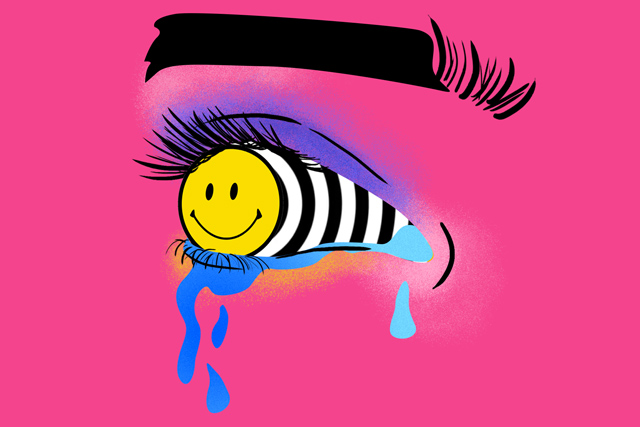 Bong Joon-ho's "Parasite" seems to be popping up a lot lately—and no, it's not because people are still raving about it. Many netizens have been referencing some scenes from the Oscar-winning film whenever rich people would complain or downplay what is happening amid the COVID-19 pandemic.
A scene I've seen a lot was when Park Yeon-gyo (aka, the rich mom) said that the heavy rain they experienced the night before "was actually a blessing in disguise" because the sky was clear and the pollution was gone. The Parks' positivity and cluelessness in the film was a jab at the rich and powerful who act like everything's fine even when the poor are struggling.
Park Yeon-gyo's attitude towards the rain is a classic example of "toxic positivity." You might have encountered about this term on social media or in our article about checking one's privilege. But what exactly is toxic positivity?
Toxic positivity: An explanation
Psychology Today described it as keeping a positive outlook and believing that it's "the right way to live your life." It's basically rejecting anything that triggers any negative emotions in yourself or other people.
Of course, having a positive outlook in your personal life isn't always bad. But it can get problematic when you're imposing such positivity onto other people.
Why is it bad?
Refinery29 called toxic positivity "a sort of unintentional gaslighting" because it's basically downplaying or ignoring a person's problems while giving them false hopes. For example: A friend comes up to you and vents. Instead of listening to her and offering support, you tell them, "Your problems are not so bad in the grand scheme of things. There are better things to focus on out there."
Another example: During the first few days of Luzon's enhanced community quarantine, a woman with bone cancer went viral after walking for two hours from Antipolo to Marcos Highway in Pasig due to the suspension of public transportation. Her journey wasn't even done because she was on her way to a check-up at the Philippine General Hospital (PGH) in Manila. Heart Evangelista eventually saw this story on social media and called the woman an "inspiration" and wished her well in her travel in a now-deleted tweet.
The woman was obviously struggling at that moment because of the government's lack of foresight when they enforced the enhanced community quarantine. The last thing anyone in her situation would like to hear is how she's an inspiration to all, especially if it's coming from people who won't ever have to experience something like that.
Also, the "blessing in disguise" spiel isn't just limited to Park Yeon-gyo. You'd be surprised by the number of people who have the same mindset during natural calamities and even a pandemic.
On social media alone, you'll see some people calling COVID-19 a blessing because it either brought families together in quarantine or its supposed effect on the environment. But how can you call it a blessing when it's infected and killed thousands of people globally?
So, yeah, that's the gist of toxic positivity.
How to avoid it
As much as people want to forget about negativity, Psychology Today advised against it. Denying these feelings might lead to bigger problems, making it an unhealthy coping mechanism.
The best way to stop toxic positivity is accepting that what you're feeling is negative yet valid. You are allowed to feel like sh*t at certain times and neither you nor anyone are allowed to invalidate that feeling with "uplifting" words. You could also follow the same advice when talking to a friend or about a certain topic.
The keyword here is empathy. Everyone has their own struggles and we shouldn't invalidate that.
Art by Tricia Guevara
Follow Preen on Facebook, Instagram, Twitter, YouTube, and Viber
Related stories:
It costs nothing to check your privilege during the COVID-19 crisis
Today on tone-deaf COVID-19 takes: Vanessa Hudgens
Things pregnant women should know about COVID-19
Is the COVID-19 advice you read real or fake? A discussion