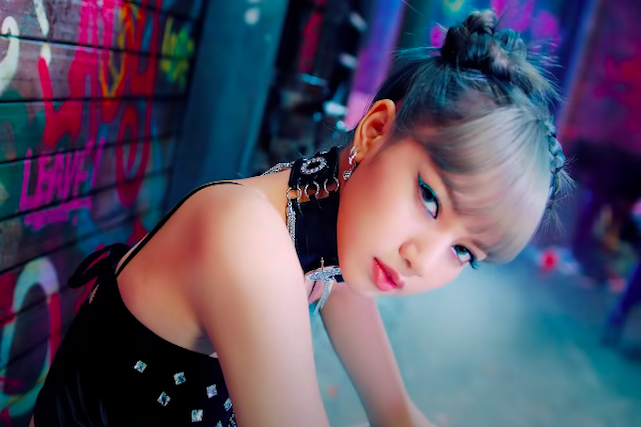 They hit us with that ddu-du ddu-du du on a Coachella stage and have a collab with Lady Gaga in the bag. Blackpink is a certifiable international sensation but it looks like their upcoming June comeback is going to bring the K-pop girl group to new heights. Fans have their fingers crossed for a full-length album and almost everyone's itching to dance to another one of their high-energy bops. 
These past few weeks, Blackpink's rapper Lalisa Manoban has been everywhere on social media after she dropped her seductive dance performance video for "Mushroom Chocolate." If you still haven't figured it out, she owns the legs being used for those did-it-work memes that had the likes of The Try Guys and Marvel's "Deadpool" joining in on the fun.
We're late, but did it work? pic.twitter.com/RfibTGIRX3

— The Try Guys (@tryguys) May 1, 2020
Aside from being a showstopping performer and fitspo for many, new Prada ambassador Lisa is one of South Korea's rising style stars. We dug into her Insta so we could take cues from her personal fashion choices. And yes, we're also considering getting those fabulous bangs. 
Knee-high heeled boots
What's a fashion item that screams dancer? In this photo, Lisa is strutting on the streets of Paris in her black, knee-high heeled boots. I'm not sure if I have the long legs to pull off pairing these with jeans but, what's fashion without a little risk-taking, right? To add sugar to that spice, layer a light top with a sparkly cardigan or cropped jacket. Bonus points if it has a chic trim.
Wide-brimmed hats
After the fedora craze, people have been more hesitant to finish their looks with black hats. (Beanies and baseball caps don't count.) But Lisa isn't afraid to wear a wide-brimmed hat to adorn her long locks and add drama to her ensemble. If the latest Fashion Week is any indication, witchy vibes are definitely in. Wear it with a tan jacket for a striking contrast and to ham up the Wiccan of the woods aura. (Although we're probably taking it off after an OOTD pic, we're already sweating just thinking about it)
Multicolored faux fur jacket
We know, we know. Who in their right mind would wear faux fur in this heat?! We're noting this for future reference. Multi-colored stripes is a '90s trend and since the era is having a big moment in fashion right now, you can't go wrong with this pop of color in your wardrobe. The faux fur is the '70s era extra kick that will up your cool factor. Partner it with wide-legged jeans to keep it groovy.
Sheer animal print swimwear
Another thing we're not really doing right now is getting in our swimwear. We miss having the option to soak in cool water to survive the heat. But hey, maybe you can try putting on your cute swimsuits in the shower. (A gal can dream.) I've seen leopard print bikinis, sure, but I can't say I've seen as many sheer animal print long-sleeved tops being used as bikini coverups. If you want a balance of club-ready and streetwear,  layer the top over a bodysuit and put on a cap.
White shorts and a white bubble crop top
As a Thai icon, Lisa can really rock the island girl look. Summer is for wearing something light and white. This white shorts and white bubble crop top combo is the perfect clean, breezy and cute ensemble, especially on sun-kissed skin.
What's your fave Lisa look? 
Photo screengrab from Blackpink's Kill This Love music video on YouTube
Follow Preen on Facebook, Instagram, Twitter, YouTube, and Viber
Related Stories:
Lady Gaga's 'Chromatica' tracklist has Blackpink and Ariana Grande on it 
All eyes were on Blackpink's Lisa at Milan Fashion Week 2020
BLACKPINK's Lisa is now an ambassador of this local brand
Dissecting the individual styles of the BLACKPINK ladies