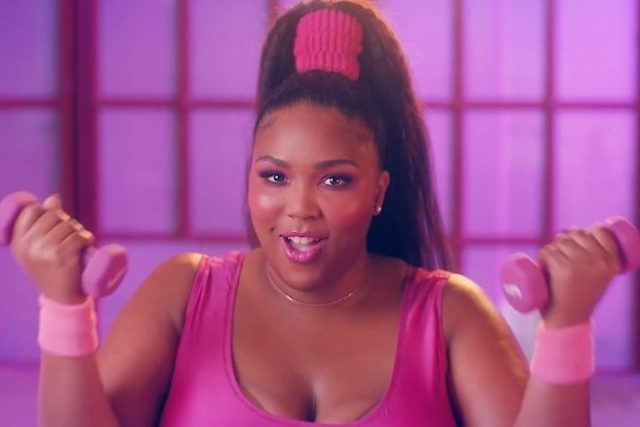 "Seen a lot of slim chicks posting they workouts on here so I thought I'd join the fun," captioned Lizzo on her workout TikTok video.
Lizzo, who's known for championing body love and acceptance, shared a compilation of her workout routine with her song "Tempo" playing in the background. The singer isn't calling anyone out, but she did bring up a good point that the fitness space on social media is mostly dominated by people who are conventionally fit.
Look, we believe that anyone can work out if they want to and plus-sized people really shouldn't be shamed when they're doing it. According to Shape, fat-shaming in the gym is common and is usually disguised as backhanded comments. One of the common ones is telling a plus-sized person that they shouldn't wear activewear pieces that show too much skin because "no one wants to see that."
As much as we love Chloe Ting's two-week Shred Challenge, we also appreciate Lizzo for inspiring women of every body size to build their strength and stay active even at home.
[
Pop Sugar
]
Screengrab from YouTube
Follow Preen on Facebook, Instagram, Twitter, YouTube, and Viber
Related stories:
Lizzo isn't hiding her cellulite and neither should you
Lizzo is the self-love #kween you need in your playlists RN
Is the world ready for a Lizzo and Harry Styles collab?
Lizzo's VMAs performance is a reminder to walk away from bullshit