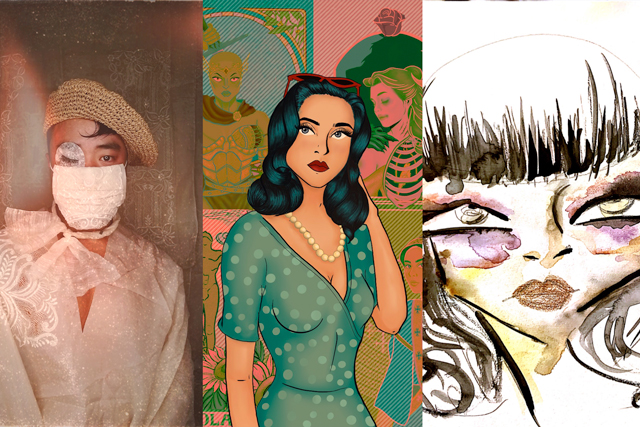 How has the quarantine affected your motivation to create?
If you're a creative, this question might have crossed your mind. It can be difficult because you're cooped up at home, as well as dealing with pandemic stress, which might greatly affect your productivity and cause you to feel burned out.
That said, how are artists coping with the quarantine and the global pandemic?
For many, they've turned to their craft to express how they're feeling during these turbulent times. "I've found that illustrating has kept me sane," Loren Dimaano tells Preen.ph. "It's more than just having time or doodling my thoughts away. I think it really is the uncertainty of the situation that allows me to constantly reflect and try to understand everything."
Others admit that it's been difficult for the last few months. "I've been trying to work as much as I can but it's been pretty hard to do lately," says Sai Gerona. "The quarantine made life a bit harder. It's been really hard to get creative lately, and also our main source of income (art cons) for some months have been cancelled. As an artist who mostly draws well when I'm in a good creative mood, I'm currently having a hard time being satisfied with almost everything that I draw but I'm still trying my best."
READ MORE: Here's why creative freelancers need our support
Feanne says she's worried about her business, which is currently on pause because of the pandemic. "It's hard to make long-term plans when the pandemic makes it difficult to imagine what is viable in the next few months and years. The arts industries are classified 'non-essential' under pandemic conditions. I understand that's how it should be, but it definitely amplifies insecurity about worth and relevance, which artists already constantly grapple with on a regular basis," she shares.
Everyone's experiences are different, so we asked local artists to send us quarantine self-portraits that best describe their current situation and how they're feeling. They also gave us life updates, including the new hobbies they've taken up.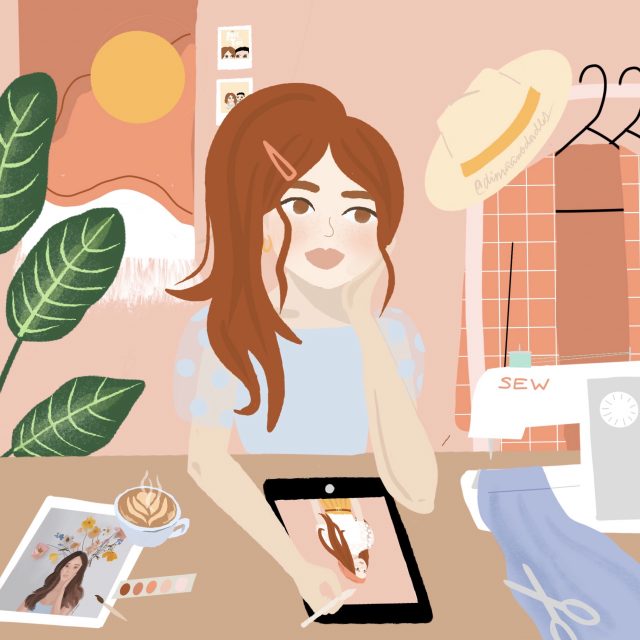 "Since I have a lot of free time on my hands, I've tried to either be productive with my time and hone my creativity, or completely allow myself to take things easy. I've recently been into sewing and revamping old clothes I rarely wear and making them look trendier, it keeps my mind occupied when I'm trying to plan out what I want the piece of clothing to look like. But I think the highlight would definitely be diving into illustration. I've always wanted to learn and practice digital illustration, but never had the time to.I eventually made quite a few that I decided to dedicate an Instagram account solely to my drawings. It's been such a great way to pass time because whenever I feel anxious about the news or overthink the current events, all the clutter in my mind gets to be translated into drawings."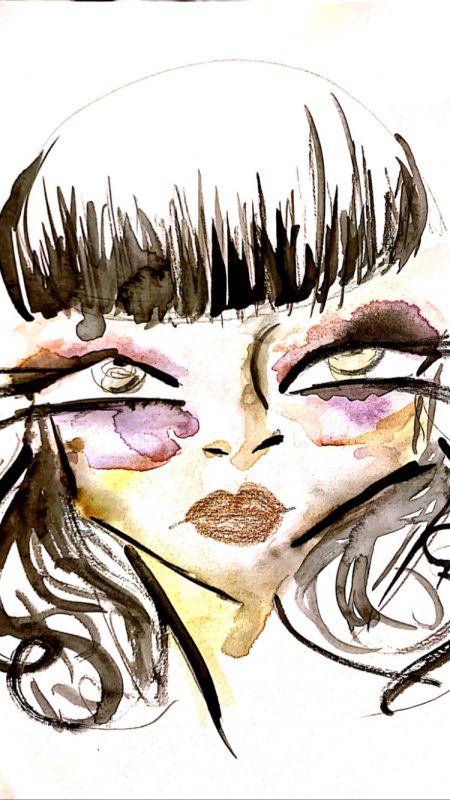 "I created different portraits [for my] lockdown diary, including the different emotions of being in quarantine and looks while being at home the whole time. At first, the lockdown gave me anxiety but I channeled all my energy into helping out—donated N95 masks and also created face shields. I'm also using the time to do art because it makes me happy."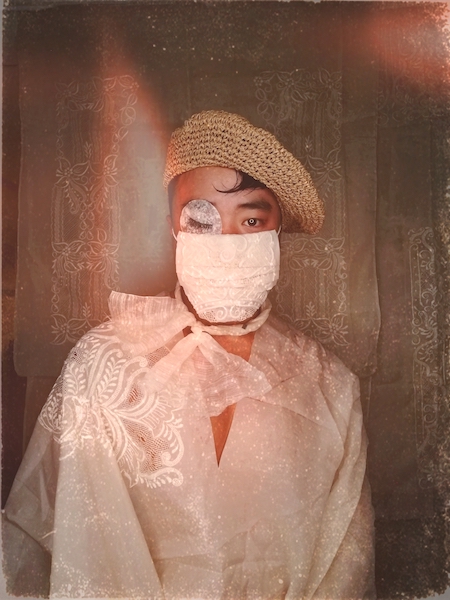 "I'm okay. I think? It really depends on the day or time of the day. Sometimes, I'm super inspired and other times I want to disconnect my Wi-Fi and sleep forever. But then, I might miss the big announcement declaring free, albeit experimental, flights to outer space. I certainly wouldn't describe my experience as a rollercoaster though. It's more like a really tiny island with unpredictable tides and every variation of instant noodles."
READ MORE: Faces of Pride: Jodee Aguillon on creating safe spaces for queer artists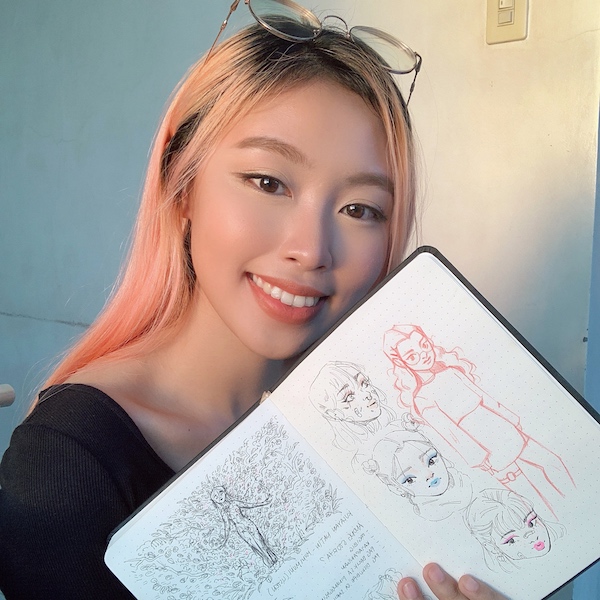 "I've tried to help with donation drives for our small barangay. I realized that I don't need to pressure myself to be productive all the time, especially during a pandemic. I try to give myself room to breathe and relax after working.I've been playing with make up a lot and also trying to get back into doing traditional art. Everything has been stressful but experimenting with other forms of art has been helping me stay sane and relaxed."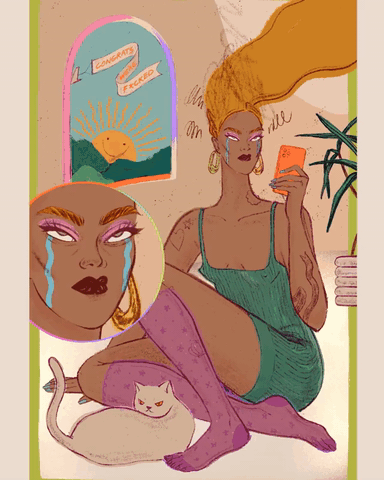 "For the past weeks this has really been me: rolling my eyes, wanting to cry, feeling f*cked—mostly from how our government has been handling things. But still, feeling colorful and a little hopeful with how people have been coming together and helping each other out."
READ MORE: PSA: Hold the government accountable for COVID-19 response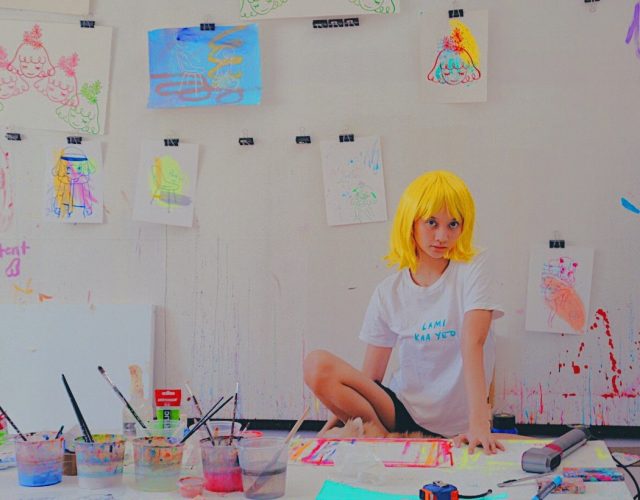 "Quarantine life is almost like my normal daily life except for my weekly supply run to the mall."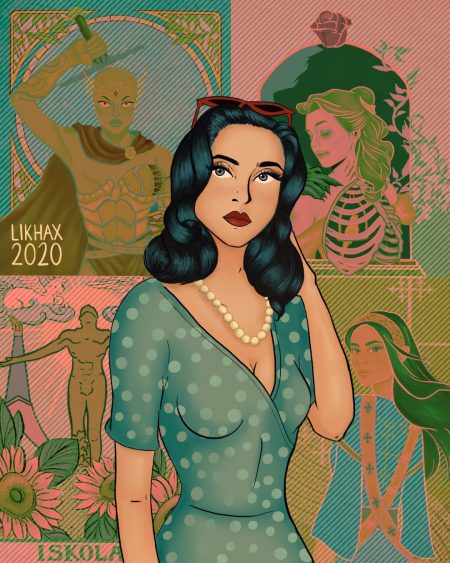 "During the first few weeks of quarantine, I dedicated my time to watching crash course videos. As a person who loves to learn for fun, I thought of this as an opportunity to expand my knowledge and master a new skill. However, I eventually stopped trying to 'engage my brain' and cut myself some slack. Just thinking of all the effects the pandemic has had on our lives is already exhausting, so I refrained from pressuring myself to become more productive during these trying times. At first glance, this quarantine might mean there's more time to make art, but more time spent at home hasn't meant more free time in my case. I also understood that I don't have to berate myself to make art if I don't have the mental energy. But when I do, I make sure that it's something socially relevant or inspiring for I believe that it's what the people thrown off by the crisis need to consume."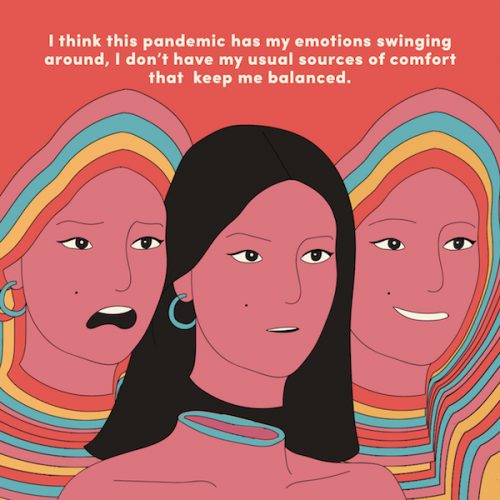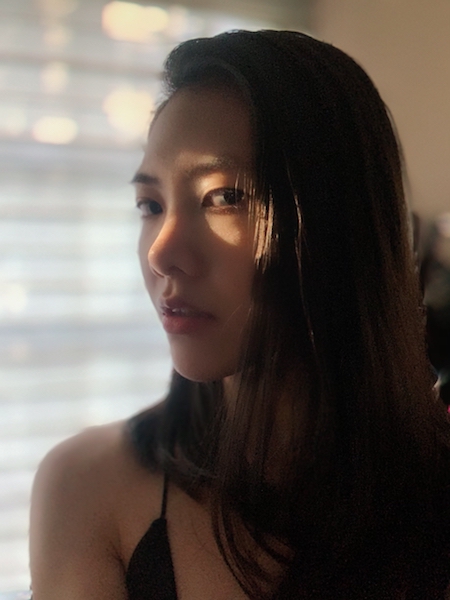 "I've been mostly gaming, learning 3-D software and video chatting with friends and family. I keep up with the news, though I struggle to balance staying informed with staying sane. I feel deeply frustrated by a lot of current events. I know there is plenty of beauty and kindness in the world, and I'm grateful for what I have, and at the same time, I don't want to ignore the suffering and oppression of people."
***
How can you support artists during the pandemic? If they're open for commissions, contact them to make a portrait that you can display at home or gift to someone. Brand owners—big or small—can also tap them for collaborations.
More importantly: Pay them. And don't ask for discounts.
If you don't have money to spend right now, you can promote their art on social media.
Of course, supporting them should continue even after this pandemic. Once things go back to normal (whatever that may mean), continue hyping them up. Artists deserve just as much recognition for their hard work as any other worker.
Collage by Tricia Guevara
Follow Preen on Facebook, Instagram, Twitter, YouTube, and Viber
Related stories:
Artists I discovered through #QueerArtPH
The vagina, reinterpreted by different Instagram artists
Pandemic productivity: Stop guilting yourself for working differently
It's okay to feel burned out—yes, even if you're working from home