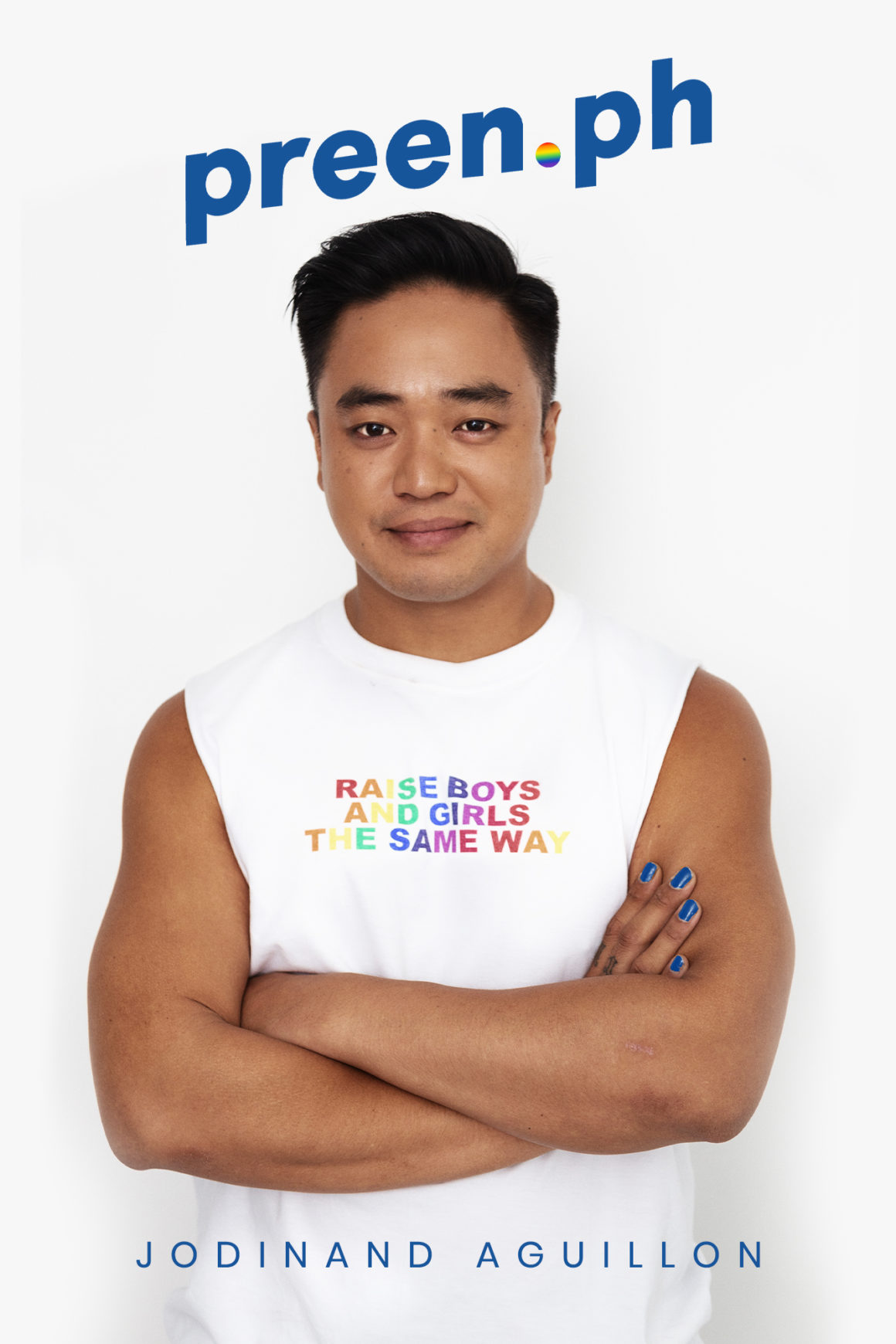 The iconic Pride rainbow represents the attributes and the beauty of the LGBTQ+ community; more than anything, it's a symbol of equality. On the last week of Pride Month, we wanted to tell the stories of six LGBTQ+ figures who, in their own ways, are living their truth and advocating for the rights of every Filipino—queer or not.
For our fifth installment, we have Jodinand Aguillon, representing the color blue (harmony and artistry).
Our local Pride March is happening today (June 29) at the Marikina Sports Center. This event is a celebration of LGBTQ+ people in the Philippines, as well as a protest to push for laws and policies to protect members of the community. More than anything, it is a safe space and second home for everyone.
Artist Jodinand Aguillon (or "Jodee") knows what it's like to find a home where he felt inspired and actually meet people he can relate to. For him, that's the Philippines.
Jodee was born here and later moved to Canada, but he's always gone back and forth between countries. He admits that the treatment of the LGBTQ+ community and the concept of Pride is different. "In Canada, when we talk about Pride, it's intersectional. I'm not just a member of the LGBT community, I'm also a POC and first generation immigrant. So there are all these labels that you're kinda navigating to find your identity," he says. "But here in the Philippines, for some reason, I had a better sense of freedom. I was home [and I saw] more examples of LGBTQ+ Filipinos who are part of the community [who inspired me]."
He then took this inspiration and channeled it into his art, and even opening up doors for emerging artists. In case you didn't know, Jodee is the creative producer of Fringe MNL, artist-in-residence and director at Pineapple Lab, curator of Glorious Dias, and the founder of HATAW Performing Arts in Toronto. That's not all of his roles, but he's a hardworking figure in the art and theater world in the Philippines—just check his website to see what we mean.
READ MORE: The Lil' Gay Shop and how it explores the definition of queer art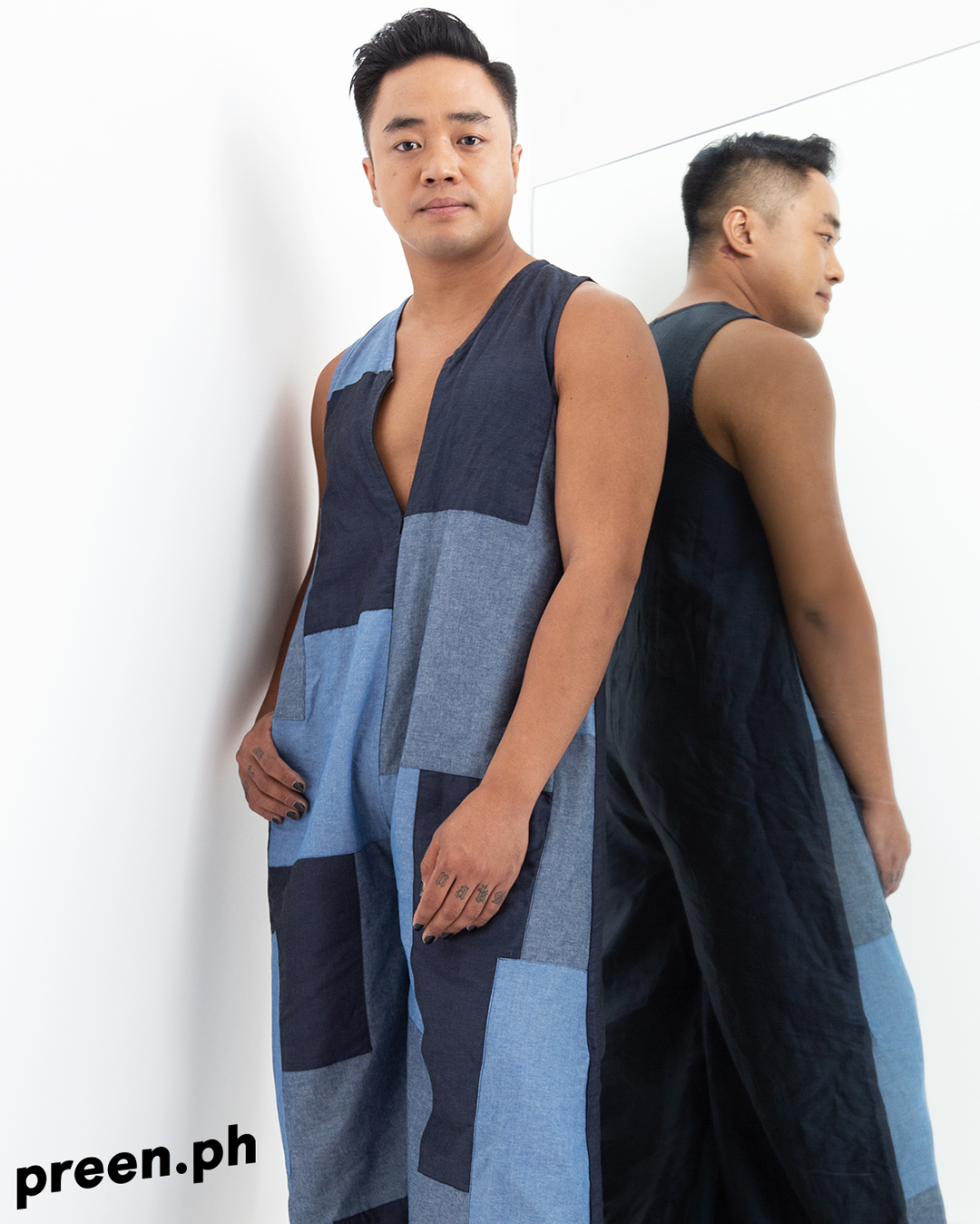 When asked about his creative process, Jodee says it's all about creating a platform for young emerging artists and entrepreneurs, especially women and members of the LGBTQ+ community. "I don't think there's a lack of talent or creativity here [in the Philippines]. I think our job in Pineapple Lab and Fringe is to be a platform for them to gain better visibility," he says.
"We never tell artists what to do or what to improve. We simply open the space, be there for them, develop an audience for them, and kinda introduce them into professionalizing their art," he adds. He shares they recently opened their doors for artists who've never showcased their works in a gallery before. Out of 300 entries, they chose over 60 to exhibit.
On the other hand, Jodee also acknowledges that not everyone has the privilege of self-expression and voicing out their concerns—not just in the LGBTQ+ community, but also among those who are victims of economic inequality.
"There are divisions within communities—like classism. HUGE divide," Jodee emphasizes. "I feel very privileged to be able to worry and vocalize such issues on a platform when i know that many members of the LGBT community are not able to get access for healthcare and education. There's still a lot of work to be done with regards to so many other things in our society."
READ MORE: Faces of Pride: Artist Isola Rosa wants to fight for the marginalized
Our country may be slowly progressing in terms of LGBTQ+ acceptance, but there's still a lot of work to do if we're talking about equality for all. If people like Jodee can make his own safe space where he can encourage young artists, then every our society should do the same for the LGBTQ+ and other marginalized sectors.
Photos by Jack Alindahao
Grooming by Jef Ong of MAC Cosmetics and Jerlyn Macunat of Bench Fix Salon
Creative direction by Tricia Guevara and Nimu Muallam
Produced by Tricia Guevara
Assisted by Jacqueline Arias, Tisha Ramirez, Bea Del Rio, Lorraine Belamide, and Javier Lobregat
Special thanks to MAC Viva Glam, which is celebrating its 25th anniversary. This year, all proceeds of the VIVA GLAM II Lipstick, VIVA GLAM III Lipstick and the new, limited-edition 25th anniversary VIVA GLAM 25 Lipstick in the original VIVA GLAM I shade, will be donated to organizations supporting HIV/AIDS treatment.
For the latest in culture, fashion, beauty, and celebrities, subscribe to our weekly newsletter here  
Follow Preen on Facebook, Instagram, Twitter, YouTube, and Viber
Related stories:
Faces of Pride: Artist Isola Rosa wants to fight for the marginalized
Faces of Pride: Niccolo Cosme on the stigma surrounding HIV/AIDS
Faces of Pride: The Golden Gays on how drag culture saved them
Faces of Pride: How Hannah Aldeza advocates for real change for marginalized women and LGBTs