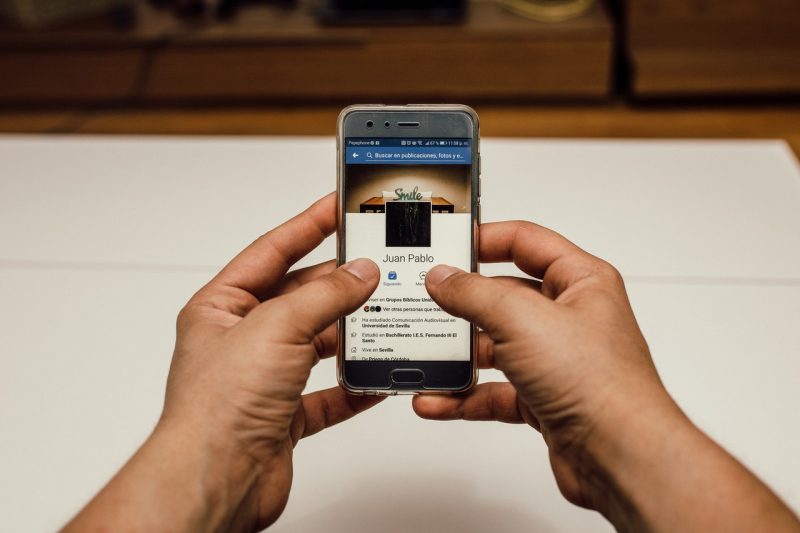 If you've spent the last weekend reporting yours, your family's or your friends' dummy Facebook accounts, you're not alone. What started out as what seemed like an isolated incident is now being investigated by Facebook, multiple universities and the Department of Justice's (DOJ) cybercrime division. 
Tug-ani, the University of the Philippines (UP) Cebu's official campus publication, first reported about 30 dummy accounts of those arrested in the peaceful protests led by UP Cebu students. After that, alumni of UP Cebu and other UP campuses across the country were also found to have duplicate dummy accounts under their names. Some universities also had similar incidents, leading to the hashtag #HandsOffOurStudents getting to the top of yesterday's trends. 
Since the initial news, people outside of academic institutions have also reported multiple dummy accounts, with some being messaged by trolls themselves to recruit them into creating even more. People have also begun to post the links to the fake  accounts under their name so that their friends can help them report. Aside from this, people have been sharing tips and tutorials on how to tighten ones' Facebook privacy and security in order to minimize the risk of identity theft or other cybercrimes. 
The surge in fake accounts reached DOJ as well, with Justice Secretary Menardo Guevarra saying that they will be coordinating with the National Bureau of Investigation (NBI) and the Philippine National Police (PNP) to investigate the matter. 
Aside from these, they also provided some tips on how to report fake accounts. Initial reports that came in from the NBI today pins the surge of new accounts to a glitch as Cybercrime Division Chief Victor Lorenzo says that Facebook has a pretty strong system that prevents the creation of multiple accounts in such a short time. 
Political trolling is not new to the Philippines. In fact, troll farms have been effectively used to maliciously retaliate at anyone who doesn't support the current administration. They are also used for propaganda and disinformation which helps politicians who utilize it win elections and stay in power.
According to a 2019 report entitled "Politics and Profit in the Fake News Factory," political trolling is a strategy that aims to create a larger network of support for certain politicians or parties, divert the public's attention from pressing matters and even discredit the opposition.
House Deputy Minority Leader Carlos Zarate seems aware of this possibility as well. As reported by Inquirer, Zarate raised concerns that these fake accounts will be used to come after activists who are vocal about the controversial Anti-Terrorism Bill. 
He also asks if the creation of fake accounts is a deliberate action on the part of the government to crack down on dissenters or critics before the terror bill becomes law. He says, "If the proposed terror bill is enacted into law, real name owners of these fake accounts can be easily sent to jail for being framed by such means."
Facebook currently has a "real name policy" in place, where users are encouraged to use the name they're most recognizable for. This policy is proving to be a serious security risk, especially if the authenticity checks that the company is currently running relies on name verification.
We demand that Facebook investigate this incident and find the culprits behind it. We must not allow social media to be used as a platform for identity theft, intimidation, or worse a tool to plant bogus evidence.https://t.co/kKQoXW3saz

— Kiko Pangilinan (@kikopangilinan) June 8, 2020
In an official statement published on his website, Senator Francis "Kiko" Pangilinan also reported dummy accounts under his name and demanded that Facebook take faster action in order to shut down these accounts. Pangilinan has been very vocal about his views on the Anti-Terror Bill—since last week he has called for the junking of the bill as well as the freedom of the protestors who have been detained by the Cebu City Police over a peaceful protest.
His statement continues, "The students are worried that these accounts may be used to plant bogus evidence that would implicate them in crimes outlined in the anti-terror bill. We must not allow social media to be used as a platform for identity theft, intimidation, or worse a tool to plant bogus evidence." 
People online have also become extremely worried with the mass creation of fake accounts. Attributing it to a Jaida Essence Hall-esque "Look over there!" moment, these fake accounts may just be another distraction that the government is using in order to mask other more sinister happenings. Knowing that China used this same strategy to silence Hong Kong protestors last year, people are warned to tighten their social media privacy settings as well as to watch out for further developments with the Anti-Terrorism Bill.
Photo by Juan Pablo Serrano Arenas from Pexels
Follow Preen on Facebook, Instagram, Twitter, YouTube, and Viber
Related stories:
Don't give up, join the Anti-Terror Bill email protests
Hypocrisy is real and these government officials are proof
Report the truth even if the government scares you
Sharpen your wits, we're using secret languages to protest now