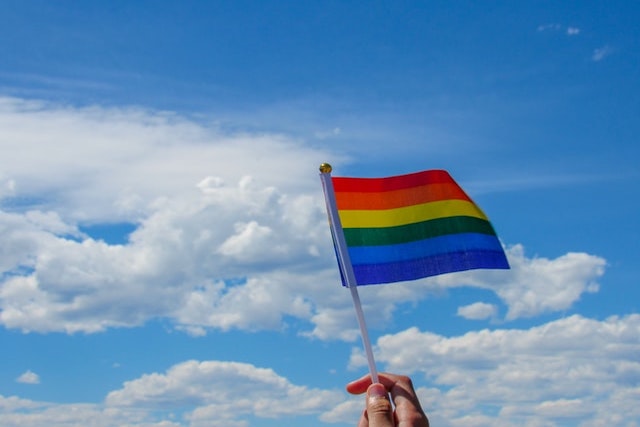 This year, the LGBTQ+ community and its allies either celebrated Pride month indoors or social distancing on the streets due to the pandemic. Despite limitations due to health protocols, we saw how many organizations and individuals took great strides to keep the spirit of Pride alive and to help other LGBTQ+ members who are struggling under quarantine. 
We always say that Pride is a year-long celebration since every day we celebrate our sexual orientation, gender identity and expression (SOGIE) and fight against discrimination. Today, De La Salle University's (DLSU) university student government (USG) announced another win for the LGBTQ+. 
The LaSallian reports the USG has officially accepted DLSU PRISM, the university's sole LGBTQ+ organization, as an "aspiring accredited organization." In an official statement, USG president Lance Dela Cruz shared that they have been gathering and training LGBTQ+ advocates on campus since September 2019 to form the group.
https://www.facebook.com/dlsu.usg/posts/2957706951006380
"PRISM will be headed by USG national and civic affairs advisor Josher Quizon as its founding president," he said. "This was a result of the unity and collective effort of the LGBTQ+ advocates and USG officers who oversaw the accreditation of PRISM from start to finish."
PRISM will undergo a one year trial period before presenting to the university's organization accreditation council for a final re-accreditation process.
We're hoping that this will inspire more students and academic institutions alike to make similar efforts in advancing LGBTQ+ rights and welfare in and out of the four walls of a classroom.
Photo courtesy of Brielle French on Unsplash
Follow Preen on Facebook, Instagram, Twitter, YouTube, and Viber
Related Stories: 
Reading #PrideLetters is how we're coping with queer isolation
Pride 20 is fighting back, Manila Police will be hearing from their lawyers
Read 'em and weep: The free, queer books that will prep you for Pride month
Pride is always a protest, now is a good time to remember it